About the Commissioner
RICHARD E. CONSTABLE, III, ESQ.
In November of 2011, Governor Chris Christie nominated Richard E. Constable, III, Esq. to his cabinet to lead the New Jersey Department of Community Affairs (DCA). The Department plays a key role in supporting local and county governments reduce property taxes, improve their operations through best practices, and advance sensible affordable housing development. It also offers a wide range of programs and services that respond to issues of building and fire safety, community planning and development, and financial assistance for individuals in need.
In addition to overseeing the Department of Community Affairs, Commissioner Constable serves as Chair of the New Jersey Housing and Mortgage Finance Agency, the New Jersey Redevelopment Authority, and the New Jersey Meadowlands Commission.
On Monday, October 29, 2012, Superstorm Sandy caused unprecedented damage to New Jersey's housing, business, infrastructure, health, social service and environmental sectors. Immediately following the Storm, Governor Christie tapped Commissioner Constable and DCA as the lead in providing Sandy-displaced families with temporary and permanent housing options. As the State continues to rebuild and recover, the DCA has been entrusted to administer billions in federal Community Development Block Grant Disaster Recovery and FEMA funds to support New Jersey's efforts to rebuild homes, businesses, and infrastructure impacted by Superstorm Sandy.
Prior to leading the Department of Community Affairs, Commissioner Constable managed the day-to-day operations for the New Jersey Department of Labor and Workforce Development as its Deputy Commissioner.
From 2002 to 2010, he worked as a federal prosecutor with the U.S. Attorney's Office in Newark. There he regularly investigated and prosecuted high-profile elected and appointed officials, including members of the legislature and mayors, who were charged with bribery and extortion.
Before his post with the U.S. Attorney's Office, Commissioner Constable worked as a litigation associate with Sullivan and Cromwell LLP in New York City.
Raised in East Orange and currently residing in Orange, Commissioner Constable holds a Juris Doctorate degree and Masters in Government Administration, both from the University of Pennsylvania. He also graduated from the University of Michigan, magna cum laude with a degree in political science, where he was a Harry S. Truman Scholar. After graduating from law school, he clerked for Minnesota Supreme Court Justice and NFL Hall of Famer Alan C. Page.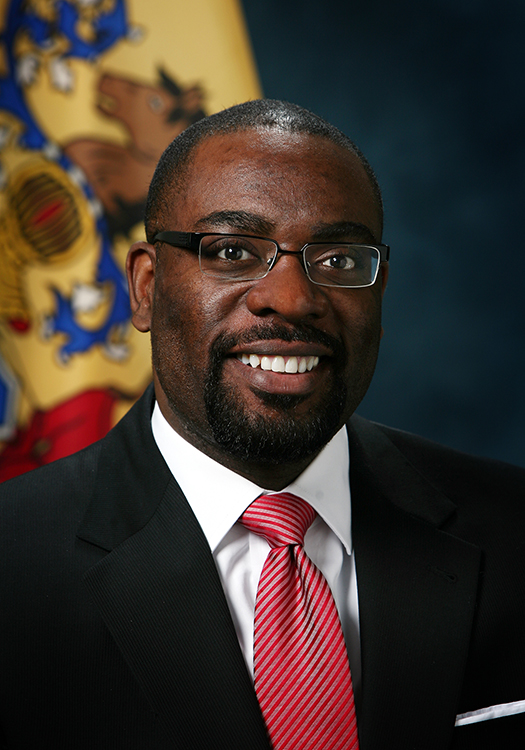 Richard E. Constable, III
Commissioner