Volunteer
---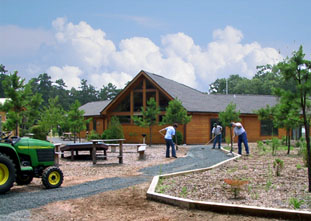 The NJ Forest Service Volunteers in Forestry Program provides an opportunity for individuals and groups to help improve and enhance our forest resources in New Jersey.
The NJ Forest Service Volunteers monitored bluebird boxes, provided wood crafts for children, assisted with interpretive programs, created kiosks, blazed trails, assisted with maple sugaring, provided clerical help, demonstrated wood carving, crafted and installed bird houses, removed hazardous trees, and restored chestnut plantations.
NJ Forest Service Volunteers are stewards of the land. If you'd like to donate your talent and time to better our forest resource, please fill out a volunteer form [PDF 159KB].
To view this form, please download the most recent version of Adobe Acrobat