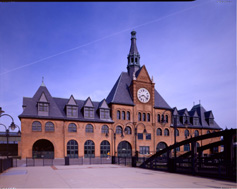 Liberty State Park

Mailing Address:
1 Audrey Zapp Drive
Jersey City, NJ 07305
(201) 915-3440


Size: 1,212 acres

Directions:
Take NJ Turnpike
exit 14B Jersey City. Follow the signs to the park. More detailed directions with a map of the area.

GPS Coordinates
DMS 40° 42' 35.46" N 74° 03' 05.40" W

Facilities & Activities:

Visitors center
Boating & canoeing on Hudson and New York Bay
Picnic area
Playground
Food concession
Fishing & crabbing

Trails:

Hiking
Biking
Nature trails
Fitness trails

Opportunities:

History:

Education: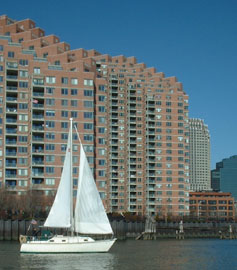 Book Your Event
Any organized special event for indoor and/or outdoor facilities must be reserved through a Special Use Permit Application. A completed Special Use Permit with all required signatures, fees and insurance must be completed at least 30 days in advance of the event date. For information about reserving facilities and to request the Special Use Permit Application and package please email the park superintendent at LSPsupt@verizon.net.
Special Event Application Form
Please note that Liberty State Park does NOT permit WEDDINGS in the park. To have your wedding in designated areas of the park you may contact one of the park tenants:
Liberty Science Center
www.lsc.org
Laural Barbot, Special Events Coordinator
222 Jersey City Blvd.
Jersey City, NJ -7305
P 201.253.1285
E lbarbot@lsc.org
Maritime Parc Restaurant
www.maritimeparc.com
84 Audrey Zapp Drive
Liberty State Park
Jersey City, 07305
P 201.413.0050
E info@maritimeparc.com
Liberty House Restaurant
www.libertyhouserestaurant.com
76 Audrey Zapp Drive
Liberty State Park
Jersey City, NJ 07305
P 201.210.5094
E info@landmarkhospitality.com