Seasonal Influenza (Flu)
Many people get sick with influenza (flu) every year without seeing a doctor or reporting their illness. Because of this, DOH tracks statistical indicators to learn just how widespread influenza activity is in New Jersey, rather than tracking individual cases of illness.
DOH monitors influenza-like illness, and also collects information on severe or fatal cases of flu in hospitalized children. This seasonal influenza surveillance system has been expanded to include monitoring for the novel H1N1 flu virus.
New Jersey reports weekly to the U.S. Centers for Disease Control and Prevention, which issues a weekly national influenza report on seasonal and H1N1 flu. Flu surveillance is described in more detail below.
The Department's Public Health and Environmental Laboratories also plays a role in surveillance through laboratory testing to determine which flu strains are circulating in the state each season.
Influenza-like Illness (ILI ) Surveillance /Weekly ILI Reports:
DOH collects information on ILI weekly from hospital emergency departments and long term care facilities, and also collects absenteeism information from schools. In addition, the Department gets weekly reports from select hospitals on the number of patients tested for respiratory syncytial virus – a respiratory infection with symptoms similar to flu -- and the number who test positive. Data on positive RSV samples can help show whether another respiratory illness is influencing rates of ILI.
Pediatric Influenza Surveillance
Using a web-based form, DOH collects information on severe or fatal cases of pediatric influenza and analyzes the reports for risk factors and complications related to influenza.
Physicians: Become an Influenza Sentinel Provider
DOH and local health departments enroll physicians around the state to participate in the Influenza Sentinel Surveillance Program. Sentinel physicians play a vital role in tracking the progression of seasonal flu and detecting novel influenza viruses. Physicians are asked to report to DOH weekly on the number of patients seen in their practices and the number who have ILI, by age group.
Novel Influenza
DOH monitors influenza surveillance in order to identify people who may have been infected with a novel influenza virus in a timely manner. Guidance for state and local health departments conducting investigations of infections with novel influenza A viruses are posted here.
How do I...?
How can we help you today?
0

Web Pages

0

Health Facilities

0

Job Openings
About the New Jersey Department of Health
Cathleen D. Bennett
Commissioner
P.O. Box 360
Trenton, NJ 08625
Search for Offices & Programs
Your Health
Show information specifically for:
Healthcare Facilities & Services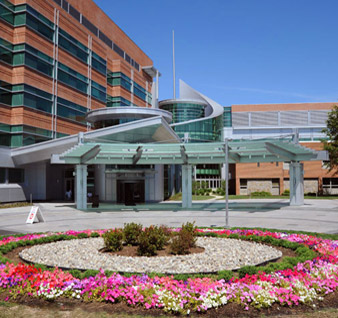 New Jersey is home to over 2,000 licensed hospitals, nursing homes, and medical care facilities. The New Jersey Department of Health works to ensure that citizens receive appropriate levels of care in every regulated facility.
Find a Health Care Facility
Evaluate & Compare
Health Care Facilities
Facility Licensing & Inspections
Licensing & Certification Credentials
Public Health
New Jersey's local and county health departments are community-based public health service and a first point of contact for questions about public health services or health conditions.
Health IT, Facts & Findings
Health IT and
Electronic Medical Records
Consumer Information
Data Collection
Registries
About DOH Data