Hepatitis B - Perinatal

New Jersey Perinatal Hepatitis B Prevention Program
The New Jersey Department of Health, Vaccine Preventable Disease Program implemented the Perinatal Hepatitis B Prevention Program (PHBPP) in 1993. The primary goal of the PHBPP is to identify all pregnant hepatitis B surface antigen (HBsAg) positive women to ensure prophylaxis of newborns at birth, completion of the hepatitis B virus (HBV) vaccine series, and post vaccination serology testing. For nearly 20 years, the PHBPP has promoted the recommendations for the prevention of perinatal HBV infection endorsed by the Advisory Committee on Immunization Practices of the Centers for Disease Control and Prevention, the American Academy of Pediatrics, the American Academy of Family Physicians, and the American Congress of Obstetricians and Gynecologists. The PHBPP depends on the cooperation of many public health and health care professionals throughout the state to succeed. Obstetricians, pediatricians, family practice physicians, birthing hospitals, hospital and commercial laboratories, local health departments (LHD) and other health and social service agencies must work together to accomplish the following objectives:
Ensure all women are screened for HBsAg at each pregnancy and reported if positive;
Ensure all infants born to HBsAg positive mothers are identified, reported, and receive timely immunoprophylaxis; and
Promote HBV vaccination for all infants
Frequently Asked Questions--NJDOH
Hepatitis B and Your Baby [English] [Spanish]

When a Pregnant Woman Has Hepatitis B [English] [Spanish] [Chinese]

Start Protecting Your Baby At Birth With Hepatitis B Vaccine
Protect All Babies At Birth With Hepatitis B Vaccine

How do I...?
How can we help you today?
0

Web Pages

0

Health Facilities

0

Job Openings
About the New Jersey Department of Health
Cathleen D. Bennett
Commissioner
P.O. Box 360
Trenton, NJ 08625
Search for Offices & Programs
Your Health
Show information specifically for:
Healthcare Facilities & Services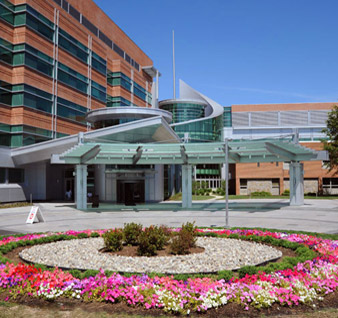 New Jersey is home to over 2,000 licensed hospitals, nursing homes, and medical care facilities. The New Jersey Department of Health works to ensure that citizens receive appropriate levels of care in every regulated facility.
Find a Health Care Facility
Evaluate & Compare
Health Care Facilities
Facility Licensing & Inspections
Licensing & Certification Credentials
Public Health
New Jersey's local and county health departments are community-based public health service and a first point of contact for questions about public health services or health conditions.
Health IT, Facts & Findings
Health IT and
Electronic Medical Records
Consumer Information
Data Collection
Registries
About DOH Data