Emergency Preparedness: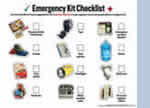 Every family should have an emergency kit created that will help them survive in their house or at a shelter for several days to a week.
The emergency kit includes the basics for survival: fresh water, food, clean air, and warmth.
To prepare and maintain an emergency k, print the DOH Emergency Supply Checklist. [English PDF 45k] [Español PDF 45k]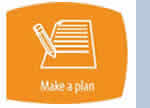 Make plans with your family and friends in case you're not together during an emergency. Discuss how you'll contact each other, where you'll meet, and what you'll do in different situations.
Learn how to make an Emergency Plan in Ready Together New Jersey, DOH' Public Health Guide to Emergency Planning.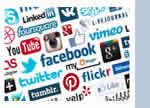 Being prepared means staying informed. Check all types of media – Web sites, newspapers, radio, TV, mobile and land phones – for global, national and local information. During an emergency, your local Emergency Management or Emergency Services office will give you information on such things as open shelters and evacuation orders.
The New Jersey Department of Health website serves as a resources for all health-related information in New Jersey and will provide updates during incidents. Make sure to bookmark www.nj.gov/health, follow the Department on Twitter (@NJDeptofHealth) and like us on Facebook.
Getting involved is one of the best ways to stay prepared and protect you and your family. Consider taking first aid and emergency response training, participating in community exercises, and volunteering to support local first responders. Consider joining your local Medical Reserve Corps, which coordinates activities through volunteers to make communities safer, stronger and better prepared to respond to public health emergencies
| | |
| --- | --- |
| | Ready Together New Jersey is a comprehensive guide that features a wealth of information on all aspects of planning for all health emergencies. |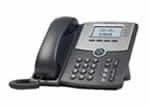 Contact Phone Numbers:
Report suspicious packages or substances:
If you are a member of the general public - Call your local law enforcement agency at 911 or call 866-4-SAFE-NJ (866-472-3365). You can also email tips@njhomelandsecurity.gov.

If you are a first responder or healthcare provider - contact your local health department. http://nj.gov/health/cd/reporting.shtml


To report illnesses, dead animals, health emergencies
Call your local health department. Find the website with their 24/7 contact number here.

If your local health department is unavailable contact the New Jersey Department of Health:
609-826-4872 and 609-826-5964 daily Monday through Friday;
609-392-2020 Nights, Weekends and Holidays
(Infectious Disease Emergencies)


Accidental poisoning
Call 1-800-222-1222 to reach the New Jersey Poison Information and Education System (NJ PIES).


During Public Health Emergencies



Medical Coordination Centers (MCC)
Public Health Emergency Information Line– New Jersey Department of Health  Health
1-866-321-9571 – (recorded information)
TTY users dial 711 for the New Jersey Relay Service


Centers for Disease Control and Prevention Information Hotlines
Hours: Monday-Friday: 5 a.m.–8 p.m.
Saturday and Sunday: 7 a.m.–5 p.m.
English: 1-888-246-2675
Spanish: 1-888-246-2857
TTY: 1-866-874-2646


NJ Poison Information and Education System (NJ PIES)
1-800-222-1222 (24/7)


New Jersey's Community Resource:
Dial 2-1-1 for phone or website guide


NJ Disaster Mental Health Helpline
1-877-294-HELP
(1-877-294-4357)
1-877-294-4356 TTY