Chronic diseases are long-lasting conditions that can be controlled but not cured. Chronic illnesses affect populations worldwide. The Centers for Disease Control and Prevention (CDC) describes chronic diseases as heart disease, stroke, cancer, diabetes, and arthritis. Chronic diseases account for 70% of all deaths in the U.S., which is 1.7 million each year.

Chronic diseases are not prevented by vaccines or generally cured by medication.

Chronic diseases do not just disappear.

To a large degree, the major chronic disease killers are an extension of what people do, or do not do, as they go about the business of daily living.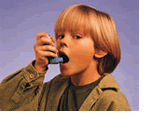 Health-damaging behaviors – in particular tobacco use, lack of physical activity, and poor nutritional habits – are major contributors to heart disease, cancer, asthma and diabetes, which are among New Jersey's leading killers.

We have the tools to detect certain chronic disease in their early stages, when treatment is most effective.1
1 CDC-Chronic Disease http://www.cdc.gov/chronicdisease/index.htm