'DiscoverAbility NJ' Employment Conference Held for People with Disabilities
For Immediate Release:
October 21, 2009

For Information, Contact:
Pam Ronan, 609-292-3703
Governor's Proclamation Declares 'Disability Employment Awareness Month'
NEW BRUNSWICK -- The New Jersey Department of Human Services (DHS) today sponsored  the third annual  "DiscoverAbility NJ" day-long employment conference for individuals with disabilities at the Hyatt Regency, New Brunswick.  Today's free conference was "sold out," with 350 participants attending a variety of workshops about entering the job market, learning useful job-hunting skills, exploring employment options and networking with employers.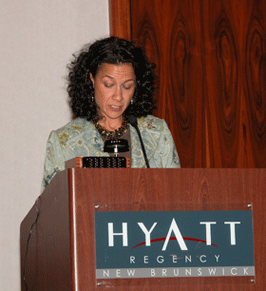 DHS Commissioner Jennifer Velez provided the opening remarks and presented a proclamation from Governor Jon S. Corzine, which declared October 2009, as Disability Employment Awareness Month in New Jersey.  This proclamation congratulated the participants of DiscoverAbility "for their continued advocacy on behalf of individuals with disabilities, statewide." The Governor's proclamation noted that approximately 1.9 million residents of the state have disabilities and emphasized that "having a disability does not preclude an individual from being able to participate in productive, satisfying employment opportunities."

The Commissioner highlighted Governor Corzine's commitment to employment and disability issues by announcing his intent to sign Personal Assistance Services Program (PASP) legislation, a measure that assists adults with permanent physical disabilities in the performance of routine tasks directly related to maintaining health and independence in order to be employed or receive training and education related to employment. The bills, A-2889/S-1986, received near unanimous support from the Legislature.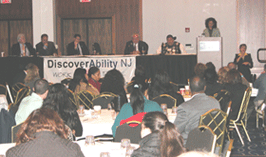 The annual conference is part of a larger DiscoverAbility NJ effort to advance the cause of the employment of individuals with disabilities. In 2007, advocates, community members the state Departments of Human Services, Education, and Labor and Workforce Development (LWD) developed a master plan entitled DiscoverAbility NJ, designed to improve employment outcomes.  Among the goals of this plan are increasing public and employer awareness about people with disabilities and providing people with disabilities with better preparation for work, connections to jobs and the supports necessary to better enable people with disabilities to work.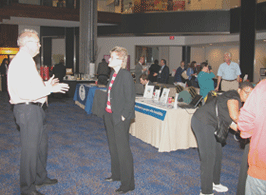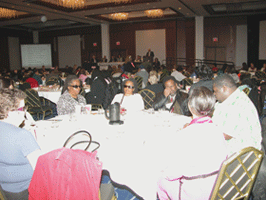 "State agencies, disability organizations, advocates and family members continue working together to develop ways to improve opportunities for people with disabilities to gain greater financial stability and benefit from the personal rewards that accompany gainful employment," said Commissioner Velez. "This administration's goal is to support people in their efforts to work and to pursue a career in the field of their interest."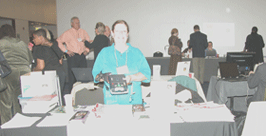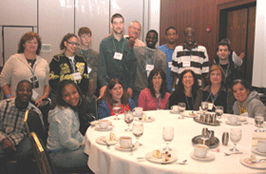 According to the US Bureau of Labor Statistics, the national unemployment rate for people with disabilities was 16.9 percent, compared to 9.3 percent for people without a disability (September 2009).

This conference was paid for by the Centers for Medicare and Medicaid Services CFDA 93.768, Medicaid Infrastructure Grant.



###