As a center of cultural, educational, and scientific engagement, the New Jersey State Museum inspires innovation and lifelong learning through collections, research, exhibitions and programs in science, history and art. NJSM engages visitors of all ages and diverse backgrounds in an exploration of New Jersey's cultural and natural history presented within a global context, fosters state pride, and serves as a cultivator of tomorrow's leaders.
Contact The NJ State Museum
Mailing Address:
NJ State Museum
PO Box 530
Trenton, NJ 08625
Museum & Auditorium Galleries:
205 West State Street
Trenton, NJ
Tel: (609) 292-6464 (recorded message)
Email:
Feedback@sos.nj.gov

The Natural History Hall is Temporarily Closed While We Install Amazing New Fossils!
The Natural History Hall is closed to the public through
April 28th
for the installation of the new life-sized fossils. This includes the Discovery Den and the Paleo Lab. The hall re-opens on
April 29th
.


The Planetarium has added a fifth show time on weekends!

The Planetarium will offer three shows for Take Your Child To Work Day Thursday, April 26, 2018


10 am – 1 pm
Discovery Den

Bring your space explorers to the Museum to celebrate Astronaut Day! Make an astronaut helmet, play in the Discovery Den space station and take an out-of-this world photo with our astronaut. While you're here visit the Planetarium to learn more about space and see a presentation.

May 11 & 18
10 am – 1 pm
Planetarium
FREE!
Visit the Planetarium Friday evening for a special nighttime star talk in the Planetarium, then hop in your car and follow us a short drive to the Washington Crossing Park Simpson Observatory.

Coming April 29

Two more life-size fossil casts! Introducing New Jersey's own Mosasaurus maximus and Hadrosaurus foulkii!


The New Jersey State Museum Foundation is celebrating its golden anniversary in 2018. As we reflect on the last 50 years of service to the New Jersey State Museum, we know that our success is made possible through generosity and commitment from our donors, members and advocates. We will commemorate this important milestone with activities and events that highlight the collaborative relationship between the Museum, the Foundation and our supporters. Stay tuned for more information on what we have planned!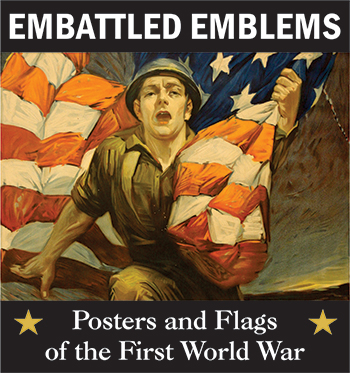 Open through August 19, 2018
East Gallery

This new exhibition showcases artifacts that were used to stir patriotism and support the cause of war.

Open through August 19, 2018
East Gallery, Central

Part of the Museum's commemoration of America's entry into WWI, the exhibition showcases paintings, drawings, and prints by twenty-three artists who experienced the frontlines of World War I.

Open through September 9, 2018
2nd Floor, Riverside Gallery

This family-friendly exhibition will offer visitors the opportunity to learn about the homes and home life of Native Americans in the Eastern Woodlands and other environments all across North America.
---