Contact The NJ State Museum
Mailing Address:
NJ State Museum
PO Box 530
Trenton, NJ 08625
Museum & Auditorium Galleries:
205 West State Street
Trenton, NJ
Tel: (609) 292-6464 (recorded message)
Email:
Feedback@sos.nj.gov
Planetarium Public Schedule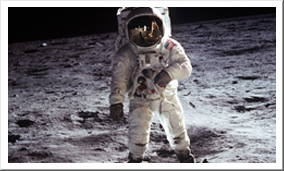 Astronaut Edwin "Buzz" Aldrin, a native of Montclair, New Jersey, was the second man to stand on the surface of the moon. The visor in his helmet shows a reflection of Astronaut Neil Armstrong (first man on the moon), taking this picture as well as one footpad of the Lunar Module Eagle and the United States flag planted next to it.
Printable Coupon:
$1 off all Public Planetarium shows!
Soar through the skies in the Museum's spacious Planetarium, featuring precision projection of more than 6000 stars.
The largest planetarium in New Jersey, it seats 150 visitors in specially-designed reclining seats that transport an audience to any astronomical destination.
Now featuring state-of-the-art Full DomeVideo, visitors will feel the sensation of zooming through the Solar System and beyond. The Planetarium offers something for everyone; with both traditional sky and laser programs, it is the only planetarium of its kind in New Jersey.
Made possible by the generous support of the Prudential Foundation.
General Admission:
$7 adult; $5 child (twelve & under) Groups of 15 or more: $5 per person. Camps and
birthday parties
welcome. For more information, call (609) 292-6464.
PLEASE NOTE: Planetarium shows are offered to the public on Weekends only during the school year. Weekday shows are held by reservation for school or community groups. During the summer months, winter break, and spring break there are special weekday shows offered to the public. Please check the current schedule for detailed public showtimes.
12:00 pm

One World, One Sky: Big Bird's Adventure begins on Sesame Street when Elmo's friend, Hu Hu Zhu, visits from China. Big Bird, Elmo and Hu Hu Zhu take viewers on an exciting discovery of the sun, moon, and stars. They also learn about the Big Dipper and the North Star. Elmo and Hu Hu Zhu then take an imaginary trip to the Moon where they learn that the Moon is a very different place from the Earth. They even pick the North Star as their friendship star to always remind them of their shared joy of looking up at the sky together.

Recommended for ages 3-6 with adults.
1:00 pm

In Magic Tree House® Space Mission, a mysterious "M" sends the intrepid Jack and Annie on a fun-filled journey to discover the secrets of the Sun, Moon, planets, space travel and more. Aligned with early elementary information skills learning objectives, this beautifully-produced show is a winner with Magic Tree House® book series fans of all ages and school audiences alike.

Suitable for families with young children preschool and up.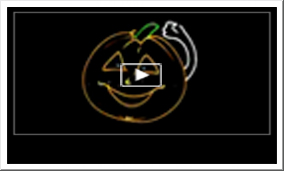 Laser Halloween
2:00 pm
NJSM presents its seasonal special Laser Halloween show! This terrifying laser experience will send chills up your spine as you witness prowling vampires and haunting demons. Dazzling lights jump out from the darkness in fun renditions of seasonal music such as Purple People Eater and Monster Mash. Laser Halloween is a ghoulish way to celebrate the Halloween season...if you dare!
Suitable for general audiences. Please note: Some songs may contain lyrics or images considered scary by very young visitors.
.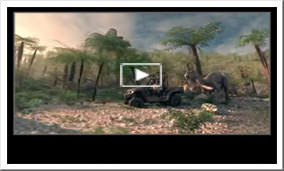 Dinosaurs at Dusk
3:00 pm
Take to the skies and discover the origins of flight. Dinosaurs at Dusk is an adventure of a father and his teenage daughter Lucy, who share a fascination for all things that fly. You'll travel back in time to meet the pterosaurs and the ancestors of modern-day birds: the feathered dinosaurs. Lucy and her father navigate from continent to continent, looking for clues about the origins of flight. When time runs out, they experience first-hand the cataclysmic "last day" of the dinosaurs.
Suitable for general audiences.
.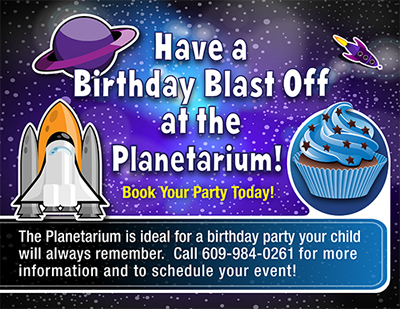 Shows and times are subject to change.
---