Contact The NJ State Museum
Mailing Address:
NJ State Museum
PO Box 530
Trenton, NJ 08625
Museum & Auditorium Galleries:
205 West State Street
Trenton, NJ
Tel: (609) 292-6464 (recorded message)
Email:
Feedback@sos.nj.gov
Planetarium Public Schedule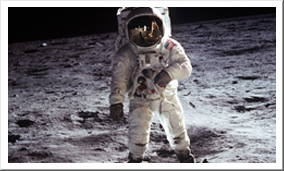 Astronaut Edwin "Buzz" Aldrin, a native of Montclair, New Jersey, was the second man to stand on the surface of the moon. The visor in his helmet shows a reflection of Astronaut Neil Armstrong (first man on the moon), taking this picture as well as one footpad of the Lunar Module Eagle and the United States flag planted next to it.
Printable Coupon:
$1 off all Public Planetarium shows!
Soar into space in our amazing Hi-Def Planetarium! The New Jersey State Museum's spacious Planetarium features precision projection of more than 6000 stars. The largest planetarium in New Jersey, it seats 140 visitors in specially-designed reclining seats that transport the audience on an amazing astronomical experience.
Featuring state-of-the-art Full DomeVideo, visitors will feel the sensation of zooming through the solar system and beyond. The Planetarium offers something for everyone; with both traditional sky and laser programs, it is the only planetarium of its kind in New Jersey. Made possible by the generous support of the Prudential Foundation.
To schedule a school or group visit to the Planetarium, call (609) 292-1382 or email
njsm.reservations@sos.nj.gov
Made possible by the generous support of the Prudential Foundation.
General Admission: $7 adult; $5 child (twelve & under) Groups of 15 or more: $5 per person. Camps welcome. For more information, call (609) 292-6464.

PLEASE NOTE: Planetarium shows are offered to the public on Weekends only during the school year. Weekday shows are held by reservation for school or community groups. During the summer months, winter break, and spring break there are special weekday shows offered to the public. Please check the current schedule for detailed public showtimes.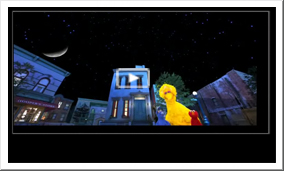 One World, One Sky
12:00 noon
One World, One Sky: Big Bird's Adventure begins on Sesame Street when Elmo's friend, Hu Hu Zhu, visits from China. Big Bird, Elmo and Hu Hu Zhu take viewers on an exciting discovery of the sun, moon, and stars. They also learn about the Big Dipper and the North Star.
Recommended for ages 3-6 with adults.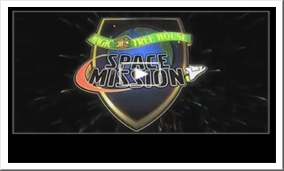 Magic Tree House: Space Mission
1:00 pm
In Magic Tree House® Space Mission, a mysterious "M" sends the intrepid Jack and Annie on a fun-filled journey to discover the secrets of the Sun, Moon, planets, space travel and more. This beautifully-produced show is a winner with Magic Tree House® book series fans of all ages and school audiences alike.
Suitable for families with young children preschool and up.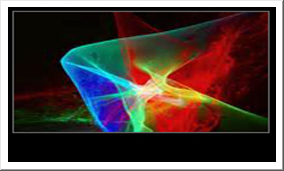 Laser Kid Power
2:00 pm
The hottest artists and the latest laser art come together in a sensational, eye-popping show that will have your heart thumping and your feet tapping! Laser Kid Power features the music of sizzling stars, both past and present, choreographed in brilliant laser light. Our new laser system illuminates the full dome in millions of dazzling colors, for an immersive audio-visual experience that's fun for the entire family!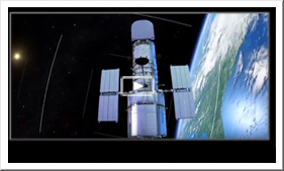 3:00 pm
Experience the challenges of the next generation of space exploration! Using exciting, real-life projects like NASA's James Webb Space Telescope and the New Horizons mission, the show highlights spacecraft engineering, the lifecycle of a space mission from design and construction to the rigors of testing, launch, and operations.
Suitable for general audiences.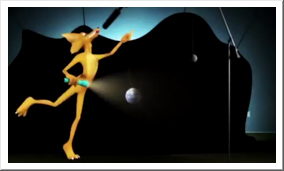 10 am Earth, Moon & Sun
Explore the relationship between the Earth, Moon, and Sun with the help of Coyote, an amusing character adapted from Native American oral traditions. Examine how the Earth, Moon and Sun work together as a system, with a look at the Moon's orbit, craters, phases and eclipses. Young children and audiences of all ages will appreciate learning the science behind the myths.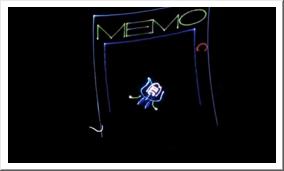 11 am Laser Space Chase
Laser Space Chase is back with new musical selections! Someone has stolen the Cosmic Lab's latest invention! Will Lieutenant Photeus be dragged into a black hole as he pursues the culprit? Or will the villainous Captain Xenon be brought to justice? Learn about asteroids, comets, black holes, the sun, and planets. A truly music-filled astronomical experience for all ages.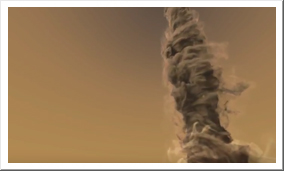 1 pm Wildest Weather in the Solar System -
NEW
Join us on a spectacular journey to witness the most beautiful, powerful, and mysterious weather phenomena in the solar system. From a storm the size of a 100-megaton hydrogen bomb, to a 400-year-old hurricane, to a dust tempest that could engulf entire planets, you'll be glad you live on Earth! Suitable for general audiences.
1 pm
Earth, Moon & Sun
2 pm
Laser Space Chase
3 pm
Wildest Weather in the Solar System -

NEW
Shows and times are subject to change.
---