Contact The NJ State Museum
Mailing Address:
NJ State Museum
PO Box 530
Trenton, NJ 08625
Museum & Auditorium Galleries:
205 West State Street
Trenton, NJ
Tel: (609) 292-6464 (recorded message)
Email:
Feedback@sos.state.nj.us
Thursday Theater in the NJSM Auditorium
This monthly live theater series is a wonderful way to expose your students to a theater experience while connecting with classroom curriculum. Choose performances based in science, literature or social studies.
These shows are a steal at only $3.00 per person! Be sure to ask about our special offers throughout the year and remember that all Trenton Public Schools may attend performances FREE of charge. All shows begin at 11:00 am, unless noted in the listing.
Advance registration is required for groups of 10 or more. For reservations call (609) 292-6347. School Groups: be sure to ask how to add tours, workshops and planetarium shows to your field trip schedule for an entire day of educational exploration. Amazing! Fun! Educational!
Upcoming Shows
Mad Science: Fire and Ice
January 22, 2015

Mad Scientist will use simple but exciting science experiments and demonstrations to involve your group in the discovery process of science. They will learn how to make a 'scientific hypothesis' and how to test that hypothesis using 'experimentation'. Included in the event will be experiments involving air pressure, flash paper, Eggbert, Bernoulli's Principle and dry ice. Audience participation in some of the experiments.
Grades K-6

Washington Productions: A Seat for Rosa
January 29, 2015
This delightful and poignant production includes many songs of the Civil Rights era and brings this historical time alive for children. When a child tells his aunt about a bully on his bus, she gives him advice by recounting the tale of Rosa Parks and the events that led to a revolution in racial justice.
Grades 3-8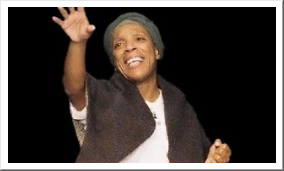 Gwendolyn Briley-Strand: Harriet Tubman
February 19
, 2015
Dynamic one-woman performance takes students on one of the journeys Harriet Tubman took through the Underground Railroad. With music, props, and extraordinary acting, Ms.Briley-Strand portrays the strength, courage, faith, of this remarkable American — once a slave herself — who led more than 300 other slaves to freedom.
Grades 3-12

Super Scientific Circus: The Magic of Energy
February 26, 2015
What happens when all the gas and oil run out?
Join Lisa Lou and Miz Liz as they take a comic but factual search through four different renewable energy sources: Solar, Hydro-Electric, Wind and Bio Mass, - how, when to use each one! This program is filled with scientific explanations, magic, circus skills, audience participation and "Energy!"
Grades 3-12

The Crabgrass Puppet Theater: African Adventure Tales
March 12, 2015
In "Koi and the Kola Nuts," the young son of a chief sets out on a wonderful journey in search of fortune, carrying only a sack of kola nuts. His kindness to the creatures he meets is rewarded when their assistance saves his life! And in "Anansi the Spider," we meet one of the most hilarious trickster characters in world folklore! Crabgrass brings these traditional tales to life through innovative puppetry, spectacular scenery, and infectious music.
Grades pre-K to 4

Gizmo Guys: Objects in Motion
March 26, 2015
Combine world-class juggling skills, solid links to science and math – mix it with lots of comedy and you have The Gizmo Guys. With unbelievable teamwork and cooperation, this duo, which has been performing in schools for over 20 years, will amaze the audience with their mastery of patterns, gravity, symmetry and fun.
Grades K-6

The Shakespeare Theater of New Jersey: MacBeth
April 23, 2015
Special Time: 9:00 am
Visit NJSM on Shakespeare's Birthday! It's also known as "Talk Like Shakespeare Day"! Cryptic prophesies, mysterious witches, and vaulting ambition plunge a noble warrior into a maelstrom of deception, murder and eventual ruin, in this suspenseful adaptation of Shakespeare's thrilling tragedy.
MACBETH
is perfect for meeting the Common Core Standards in Language Arts and Standards in Visual & Performing Arts.
Grades 6-11

Beats, Rhymes and Life: Poetry Meets Percussion
April 30, 2015
Percussionist, Josh Robinson and Spoken Word artist, Denice Frohman or Jacob Winterstein, join to create a dynamic and engaging exploration of rhythm and poetry. With a heavy dose of audience involvement, our artists explore how rhythms and spoken word can awaken a student's inner artist. Students experience both verbal and non-verbal ways to express themselves, while being inspired to develop their own unique voices one word, one beat at a time.
Grades K-8
Mad Science: Sounds Like Science
May 21, 2015

Sounds Like Science is our newest Special Event addition and is perfect for your preschool audience. Among the experiments the students will witness how sound waves travel using both the audience and a Slinky. They'll participate in creating a rainstorm complete with rain, thunder and lighting. And for a finale we'll get to hear the quack of Quacker the Duck, the growl of Terry the Tiger and the roar of Rex the T-Rex.
Grades pre-K to 2

Flying Ship Productions: The Courage to Dream:
Amazing Life of Ben Franklin
May 28, 2015
This engaging musical theatre performance will entertain and enlighten. Ben Franklin was America's first true Renaissance man: printer, writer, inventor, scientist, diplomat and statesman.Franklin's life and times are brought to life with a creative script by Jonathan Luks. Don't miss this mesmerizing salute to one of the fathers of our nation!
Grades K-8
Mad Science: Up Up and Away
July 23, 2015

This event will capture the audiences' interest and show how exciting science can be. Included in the show are a variety of eye-popping demonstrations and experiments. There will be plenty of opportunity for hands-on audience participation in this event. Some of the topics and demonstrations include the three states of matter, air pressure (using the Madgeburg Sphere), a Hot Air Balloon, the Mad Science Hovercraft, a giant size vortex generator and finally the Big Sneeze demonstration.
Grades K to 6

The Crabgrass Puppet Theater: Jack and the Beanstalk
August 6, 2015
Sent to the market to sell his old cow, Jack returns home with a measly handful of beans. Jack is in disgrace until... the beans become a beanstalk, the beanstalk leads to adventure, and Jack has a chance at fame and fortune. A feast of visuals and sound, with a stunning stage, big and beautiful puppets, a rhyme-spouting giant, a marvelous growing beanstalk, and a delightful musical score.
Grades pre-K to 4