Patriot's Week at the New Jersey State Museum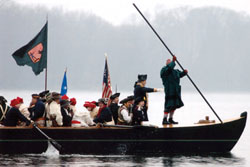 This annual commemoration of the Battle of Trenton engages the entire city in activities for young and old. Below is a listing of events and activities taking place at the Museum.
Planetarium
Weekday Shows December 26, 29, 30, 31, 2014 -11 am, noon and 1 pm
Weekend Shows December 27 and 28 – Noon, 1 pm, 2 pm and 3 pm
All regularly scheduled shows will include a special live demonstration of the sky set to December 25, 1776. Learn about the constellations and planets that occupied the sky on the stormy evening when George Washington crossed the Delaware!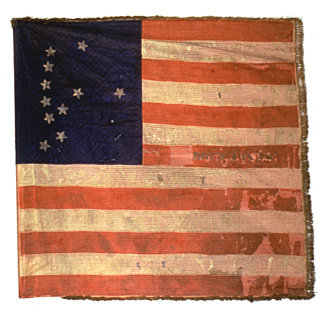 Unveiling of Civil War Flags
December 30, 2014
12:00 to 1:00 pm, Gallery at 225 W. State Street
This annual commemoration of the Battle of Trenton engages the entire city in activities for young and old. The Museum's Cultural History Curator will unveil a new installation of Civil War flags at the Galleries in 225 West State Street (right next door to the Museum) from 12 noon – 1:00 pm. The curator will give a history of each of these rare flags as it's unveiled.
Colonial Activity Cart
December 30 and 31
11:00 am and 2:00 pm, Pretty Big Things gallery, 2nd floor
Children and adults will enjoy hands-on activities and games that replicate everyday life in colonial America. Children can try on authentic reproductions of period clothing and learn about what men and women wore daily. Visitors will be introduced to some of the popular games of the day and encouraged to give them a try. They'll also learn about how people made their own cloth and clothing with wool and can try spinning. Visitors will hear about what life would have been like for a colonial solider in the winter, what they lived in, how they kept busy when not in battle and the type of medical care that was available. They'll also learn little known facts about the famous New Jerseyan who actually was involved in the design of what we refer to as the Betsy Ross flag!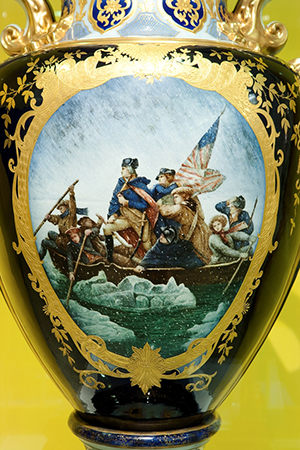 Exhibition:
New Jersey on Display: World's Fairs and the Garden State
Riverside Gallery, 2nd floor
This exciting exhibition chronicles New Jersey's involvement in seven world's fairs held between 1876 and 1964. At these spectacular, international events, New Jersey promoted itself to the world by juxtaposing its revolutionary past with a modern, innovative present and promise for the future. See how New Jersey celebrated its Revolutionary heritage by recreating historical structures at these events such as Trenton's Old Barracks and Washington's Headquarters in Morristown.