Contact The NJ State Museum
Mailing Address:
NJ State Museum
PO Box 530
Trenton, NJ 08625
Museum & Auditorium Galleries:
205 West State Street
Trenton, NJ
Tel: (609) 292-6464 (recorded message)
Email:
Feedback@sos.nj.gov
Smithsonian magazine Museum Day Live!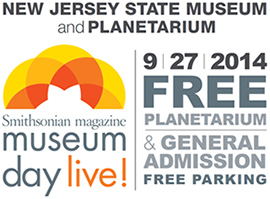 Saturday, September 27, 2014
Doors open at 9 a.m.
The New Jersey State Museum celebrates Smithsonian magazine Day Live 2014 with FREE planetarium shows, hands-on workshops, a special theater performance and a variety of FREE family-friendly programs.

Note: Free admission tickets for Museum Day Live will be available starting August 1, 2014! Bring your printed pass to the NJ State Museum Planetarium and get in free! You can also show your pass on a smart phone. To download your free pass, please visit www.smithsonianmag.com/museumday/venues/new-jersey-state-museum-planetarium/
Join us for:
Digging Dinosaurs Workshop

Innovation Learning Center - 12 noon, 1 p.m. & 2 p.m.

Explore Hadrosaurus foulkii and other NJ dinosaurs. Learn about being a Paleontologist while you dig for dino bones and see how they fit together. Learn about the different types of dinosaurs and when they lived in New Jersey.
Paint Me A Story

Fine Art Gallery and Lower Level Classroom -
11a.m., 12 noon & 3 p.m.
Art and storytelling go hand in hand, as visual literacy promotes both print literacy and language development. Young children learn to "read" objects and images long before they learn to read words. This open-ended workshop engages young children with art by giving them the opportunity to create and perform stories using pieces from Amerian Perspectives, The Fine Art Collection. They will explore color, themes, and feelings in different settings, from a vibrant music lesson in the city to a quiet morning in the woods. In the second half of the program, each child will create their own artwork about one of the stories they told.
NANO Activity Cart

First Floor -
All Day
Think small, no, REALLY small! Explore the world of Nano Technology and learn about how it is used in things we see every day. Materials can have different properties at the nano scale and nanoscience involves research to discover these new properties and behaviors. Participate in simple Nano experiments to learn more about this science.
Traditions of India
NJSM Auditorium -
1 p.m.
In keeping with the theme of Diversity, celebrating New Jersey's 350th birthday we bring you a sample of one of the many cultural groups that make up the melting pot of the state; the home of Ellis Island.
Born in Hindu Temples more than 2,000 years ago, Indian dance is movement, mime, and music in equal measure. Adorned with beautiful costumes, jewelry, and makeup replicating a temple sculpture, Ramya Ramnarayan evokes the profound emotions and complex rhythmic patterns that bring this mystic view of the universe to life.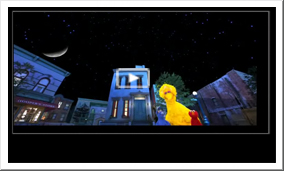 11:00 am - One World, One Sky
Big Bird's Adventure begins on Sesame Street when Elmo's friend, Hu Hu Zhu, visits from China. Big Bird, Elmo and Hu Hu Zhu take viewers on an exciting discovery of the sun, moon, and stars. They also learn about the Big Dipper and the North Star.
Grades 2-8
View Trailer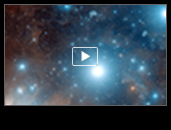 12:00 noon - Stars
Every star has a story. Some are as old as time, faint and almost forgotten. Through every phase of their existence, stars release the energy that powers the Universe. Journey to the furthest reaches of our galaxy and experience both the awesome beauty and the destructive power of
STARS
.
Suitable for general audiences.
View Trailer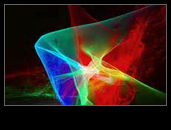 1:00 pm - Laser Kid Power
The hottest artists and the latest laser art come together in a sensational, eye-popping show that will have your heart thumping and your feet tapping! Laser Kid Power features the music of sizzling stars, both past and present, choreographed in brilliant laser light. Our new laser system illuminates the full dome in millions of dazzling colors.
Suitable for general audiences.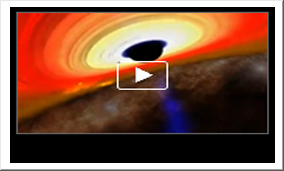 2:00 pm - Black Holes
Few mysteries in the universe have the power and awe of black holes. Only now are we on the verge of understanding their true nature. What are they? How are they made? This new program incorporates some of the most intense full dome visual effects ever created on the subject.
Suitable for general audiences.
View Trailer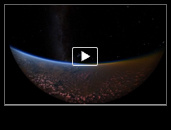 3:00 pm - To Space and Back
It is an extraordinary story of human ingenuity and incredible engineering, describing how the technology that transports us through space is paving the way for the devices and applications we use every day. Discover how space exploration is shaping your world.
Suitable for general audiences.
View Trailer
Shows and Times are subject to change.