As a center of cultural, educational, and scientific engagement, the New Jersey State Museum inspires innovation and lifelong learning through collections, research, exhibitions and programs in science, history and art. NJSM engages visitors of all ages and diverse backgrounds in an exploration of New Jersey's cultural and natural history presented within a global context, fosters state pride, and serves as a cultivator of tomorrow's leaders.
Contact The NJ State Museum
Mailing Address:
NJ State Museum
PO Box 530
Trenton, NJ 08625
Museum & Auditorium Galleries:
205 West State Street
Trenton, NJ
Tel: (609) 292-6464 (recorded message)
Email:
Feedback@sos.nj.gov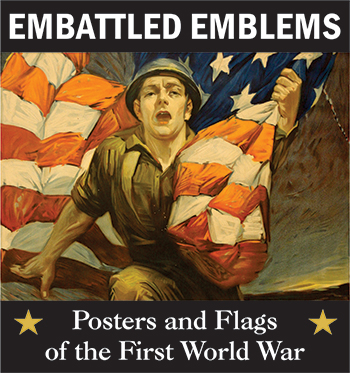 September 16 - August 19, 2018
This new exhibition showcases artifacts that were used to stir patriotism and support the cause of war.
Museum Day Live!
September 23
Join us for FREE Planetarium shows, fun hands-on activities, and more!

September 9 - October 15
NEW show - Join us for a spectacular journey to witness weather phenomena in the solar system!

3rd Saturday of each month
Introducing the newly improved and expanded Story Time! This new program replaces Story Time; each month will offer a new theme to explore through play, story, craft and more.

On long term view

New gallery now open on the main level of the Museum building.

Now Open
Natural History Hall
Step back 3.5 billion years to explore the geology of New Jersey, the oldest fossils from the state and the progression of life here. Meet New Jersey's own Dryptosaurus, the world's first known carnivorous dinosaur, reconstructed and displayed for the first time ever!
---