The mission of the Arts Council is to improve the quality of life of this state by helping the arts to flourish.
Elizabeth A. Mattson, Chair
Sharon Burton Turner, 1st Vice Chair
Kevin M. O'Brien, 2nd Vice Chair

Gary Blackman
Mary-Grace Cangemi
Philip M. Colicchio
Marilyn Harkett Dore
Ofelia Garcia
Joyce C. Goore
Carol Ann Herbert
Dolores A. Kirk
Ruth Lipper
Trudy Rosato Simpson
Lana Gold Walder

ex officio members
Lt. Governor Kim Guadagno
Senator Thomas H. Kean, Jr.
Assemblywoman Valerie Vainieri Huttle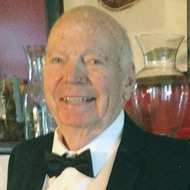 Lawrence K. Carlbon (1929-2017)
Council Member (2000-2017)
Learn more from
Council Chair Liz Mattson
The Council mourns the loss of our beloved colleague and friend who served this agency and New Jersey's arts community with distinction.
Contact The NJ State Council
on the Arts
Mailing Address:
NJ State Council on the Arts
P.O. Box 306
Trenton, NJ 08625-0306
Office Address:
33 West State Street, 4th Floor
Trenton, NJ 08608
Directions
Tel: (609) 292-6130
Fax: (609) 989-1440
NJ Relay: 711
Email:
Feedback@sos.nj.gov

New Jersey State Council on the Arts
Since 1966, the Arts Council's volunteer members and professional staff have worked to improve the quality of life in New Jersey by helping the arts to flourish. The Arts Council's array of programs and services are supported by a direct appropriation from the State of New Jersey through a dedicated Hotel/Motel Occupancy fee and grants from the National Endowment for the Arts.
read more

Attend the Arts Council's Annual Meeting & Reception!
July 25, 2017 at 10:00 AM

NJ State Museum Auditorium, Trenton
Learn more

Apply for an Individual Artist Fellowship Award
Deadline: July 14, 2017
For NJ Artists in the following disciplines: Crafts, Interdisciplinary Performance, Photography, Playwriting Program in partnership with Mid Atlantic Arts Foundation
read more

Free Concerts All Summer Long!
Every Thursday at 5:00 PM
Mill Hill Park, Trenton
Learn more

Arts Council's 50th Anniversary Timeline and FY2016 Annual Report
read more
Photo Credits: AC Jimenez/Appel Farm Arts & Music Center; Seward Johnson, La Promenade, 1999, Photo by David W. Steele/Grounds For Sculpture; NJ Youth Theatre
---