---
Please join us
Annual Meeting & Reception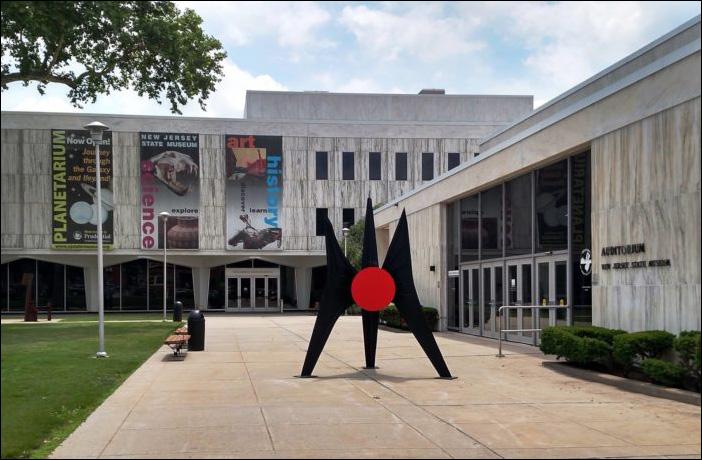 Tuesday, July 25, 2017 | 10:00 AM - 12:00 PM Meeting
Reception immediately following
NEW JERSEY STATE MUSEUM AUDITORIUM
205 West State Street, Trenton, NJ 08608
Directions and Parking
The New Jersey State Council on the Arts will convene its Fiscal Year 2018 Annual Meeting on Tuesday, July 25th in the New Jersey State Museum Auditorium. The meeting will include the election of Council officers and voting on the grants for Fiscal Year 2018. All are invited to attend a reception in the Museum's Riverview Court Gallery immediately following the conclusion of the meeting. Special thanks to the New Jersey State Museum for generously co-hosting the reception.
Those unable to attend the meeting may call the Council office at (609) 292-6130 after 1:30 PM on July 25th to learn the results of the meeting. All grant awards will be posted on the Council's website, www.artscouncil.nj.gov by 3:00 PM.
THE MEETING IS FREE AND OPEN TO THE PUBLIC.
The New Jersey State Council on the Arts is committed to making all of its programs available to all people. For accessibility services please call (609) 984-7023 (NJ Relay711) or email Donald.Ehman@sos.nj.gov two weeks prior to the event.
---
The New Jersey State Council on the Arts, created in 1966, is a division of the NJ Department of State. The Council was established to encourage and foster public interest in the arts; enlarge public and private resources devoted to the arts; promote freedom of expression in the arts; and facilitate the inclusion of art in every public building in New Jersey. The Council receives direct appropriations from the State of New Jersey through a dedicated, renewable Hotel/Motel Occupancy fee, as well as competitive grants from the National Endowment for the Arts. To learn more about the Council, please visit www.artscouncil.nj.gov.