AEWG
The mission of Animal Emergency Working Group of the New Jersey Department of Agriculture is to provide guidelines for rapid response to disasters affecting the health, safety, and welfare of animals. Veterinary medicine and animal care resources in emergency preparedness, response, and recovery include, but are not limited to, small and large animal care, facility usage, displaced pet/livestock assistance, and waste disposal.
Animal Emergency Working Group Symposium 2023 Registration
Hosted by the New Jersey Department of Agriculture
Monday May 8, 2023
There is NO registration fee.
Registration closes Friday April 28, 2023
You should receive a Survey Monkey automatic email that confirms receipt of registration.

Registration link is https://www.surveymonkey.com/r/GYY9CHT
By May 5, you will receive via email directions to the event location, parking instructions, and a detailed agenda.
Light morning refreshments and lunch will be supplied.
Agenda and bio of guest speaker is below.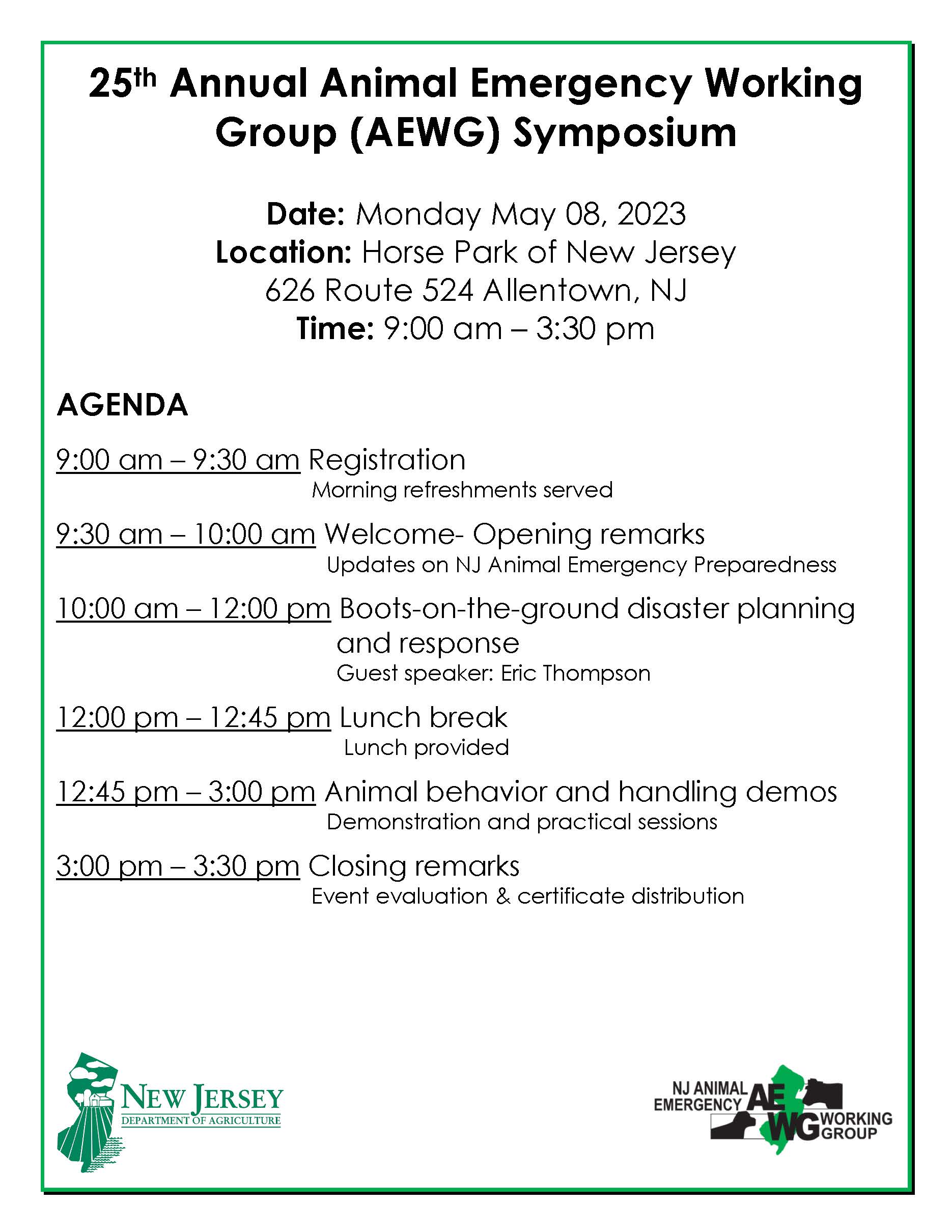 Information on Guest Speaker Eric Thompson