Home
>
News Room
>
Press Releases
>
2015
>
July 13, 2015 - Christie Administration Announces 2015 NJ Governor's Conference on Housing & Economic Development
July 13, 2015 - Christie Administration Announces 2015 NJ Governor's Conference on Housing & Economic Development
FOR IMMEDIATE RELEASE: Monday, July 13, 2015



---
This Year's Conference Theme - "New Jersey...Look at Us Now!"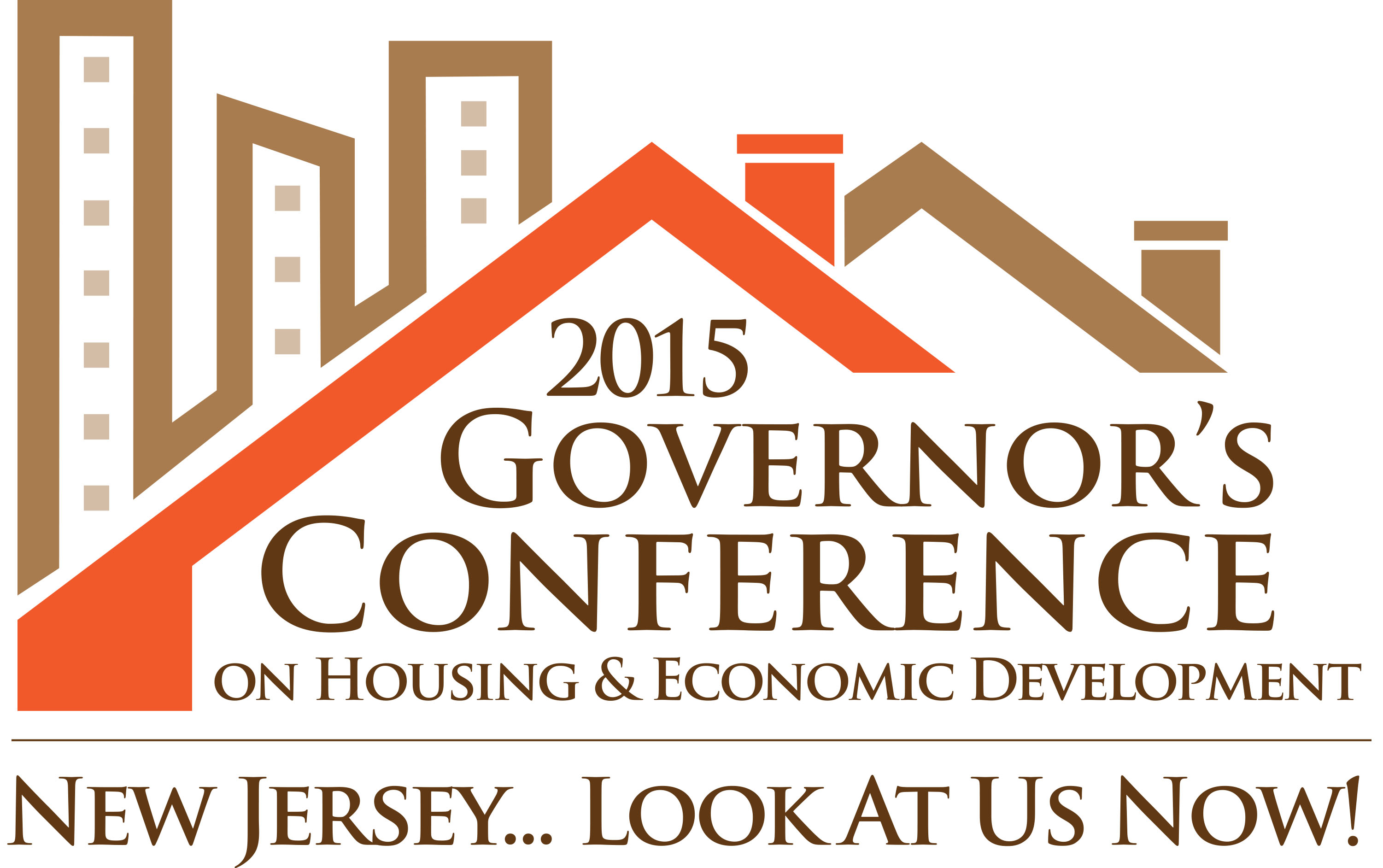 Trenton, NJ – New Jersey Department of Community Affairs (DCA) Commissioner Charles A. Richman today announced that registration is open for the 2015 NJ Governor's Conference on Housing & Economic Development being held on Tuesday, October 27 and Wednesday, October 28, 2015, at Harrah's Resort in Atlantic City.
On Tuesday, October 27, the conference will kick off with a trade show and breakout sessions in which participants can choose from 25 different educational workshops in areas such as housing, property management, economic development, programs and practices in New Jersey and State and federal resources. During the conference, attendees are able to participate in an interactive trolley tour of Atlantic City where they will learn about exciting housing and economic development activities being undertaken throughout the City and take away helpful tools and knowledge that can be used in communities across the State. There is also an opportunity to visit conference exhibitors on the trade show floor, listen to the Keynote Luncheon speaker, and to attend a networking reception.
"I look forward to the exchange of information amongst New Jersey's economic development professionals, government officials, lenders, nonprofits and consultants, who play a significant role in the development of housing and viable economic development efforts throughout the state," said Commissioner Richman. "This year's conference will provide first-hand access to industry experts and highlight proven strategies that attendees can take away to generate innovative ways to continue to make a positive difference in our communities."
Conference tracks include:
Greater Economic Impact: Resources to Spur Development of Housing and Economic Development and Business Retention
During this track state and local officials will explore impacts and successes that programs such as the Rental Assistance Demonstration program, Section 8, the Fund for the Restoration of Multifamily Housing, and others are having throughout New Jersey. Senior leadership from the New Jersey, Partnership for Action, the hub for all economic development activity in New Jersey will share how the Partnership is working for state. There will be an opportunity to hear business leaders and Economic Opportunity Act stakeholders provide an overview of how the Economic Development Authority's Economic Redevelopment and Growth (ERG) and Grow NJ programs are reviving our cities and driving investment by encouraging businesses to choose New Jersey. Additional topics that will be covered include strategies to create vibrant living spaces in the context of transit-oriented development, urban hubs, unit type, population and varying price points. Available resources for New Jersey businesses will also be highlighted.
Getting Your Project Off the Ground and Ensuring Profitability Long Term
A panel of leading industry experts and developers will delve into about current trends in the Low Income Housing Tax Credit program and matters specific to development in New Jersey. There will be a session that will help attendees to navigate through New Jersey's Construction Codes, to learn sound planning principles for urban, suburban and rural developments, and to examine complex financial transactions to learn about the closing process. State and local officials and business leaders will provide an update on the success of Camden's efforts to attract businesses, create jobs and revitalize neighborhoods and provide an overview of projects in Camden supported by the Economic Opportunity Act.
Keeping your Property Vibrant and Efficient, Part I (Non-traditional Property Management Topics)
Participants will hear from experts on housing resources for populations with special needs, including the Supportive Housing Connection, Section 811 Project Rental Assistance (PRA) and the Special Needs Partnership Loan Program among others. The track will also highlight the state programs and partnerships designed to address New Jersey's responsibilities under the Olmstead Decision and how the State is integrating populations with special needs into our communities. Rapid Re-housing and other non-traditional methods to address homelessness including the resources available for homeless veterans in need of affordable housing opportunities and supportive services will be examined. Conference attendees interested in exploring refinancing options will have an opportunity to learn how to keep affordable units affordable hen affordability controls expire. Refinancing for older properties with affordability restrictions will also be discussed.
Keeping your Property Vibrant and Efficient, Part II (Traditional Property Management Topics)
The NJHMFA Property Management division will look at what's new in occupancy compliance and provide program updates, including changes to TRACS 202D to improve efficiency and client satisfaction as well as changes to HUD's Handbook 4350.3. There will be an opportunity to learn how emergency response times can be improved and money saved for fire protection and boilers in multifamily projects. Additionally, there will be a discussion surrounding property management and the legal issues that arise when dealing with tenants that hoard. A panel will explain how to market properties to insurance professionals and underwriters to reduce premium quotations and provide information on insurance trends, including flood insurance. Property managers will learn how to best distribute transportation information to their residents including seniors and individuals with disabilities. The New Jersey Travel Independence Program, run through the Voorhees Transportation Center within Rutgers University will be in attendance to provide resources to educate and empower seniors and people with disabilities to use mass transit to expand mobility.
Let's Talk
There will be a roundtable discussion on how sites that are obsolete, underutilized, and difficult to market can be reimagined to create mixed use vibrant communities that offer housing and jobs that meet changing market demands. Workshop attendees will also look at what's worked what hasn't around transit-oriented redevelopment, urban hubs, mixed income and mixed use. Social Service Providers, Nonprofit and For-Profit Developers, and Special Needs Property Managers will discuss developing and maintaining supportive housing.  Additionally, attendees will hear from marketing experts from municipalities and the State on unique strategies to promote New Jersey. The Deputy Assistance Secretary of HUD for Enforcement programs will examine the impediments to fair housing choice and provide information essential for understanding of fair housing issues and requirements of all stakeholders to maintain compliance with federal non-discrimination laws.
The conference will wrap up on Wednesday, October 28, with additional breakout sessions and trade show exhibition, which will be followed by brunch and the Governor's Excellence in Housing and Economic Development Awards.
This year's keynote luncheon speaker is Pulitzer Prize finalist Pete Earley. Mr. Earley is a veteran journalist who has penned 13 books, including the New York Times bestseller "The Hot House" and the 2007 Pulitzer Prize finalist "Crazy: A Father's Search Through America's Mental Health Madness." Earley is also an advocate for mental health reform. He is a member of the National Alliance on Mental Illness, and has travelled throughout the country delivering speeches that support changing the treatment of the mentally ill.
The 2015 Governor's Conference on Housing & Economic Development is hosted by the Department of Community Affairs, the New Jersey Housing and Mortgage Finance Agency and the New Jersey Economic Development Authority. The conference is self-sustaining, funded entirely through sponsorship opportunities and registration fees.
Registration is now open for the 2015 Governor's Conference on Housing & Economic Development. For more information or to register, visit:
CONTACT:
Tammori Petty or
Emike Omogbai
(609) 292-6055