December 17, 2015 - Christie Administration Continues "Season of Service" as DCA Staff Volunteers at HomeFront
FOR IMMEDIATE RELEASE: Thursday, December 17, 2015

---

EWING, N.J. – As part of the Christie Administration's fifth annual "Season of Service," New Jersey Department of Community Affairs (DCA) Commissioner Charles A. Richman and staff spent the morning at Homefront's Ewing headquarters delivering toys donated by DCA staff for the Christmas Wishes Toy Drive. HomeFront works to break the cycle of poverty and end homelessness in Central New Jersey, serving thousands of Mercer County families by providing a holistic array of services for clients who are either homeless or at high risk of becoming so.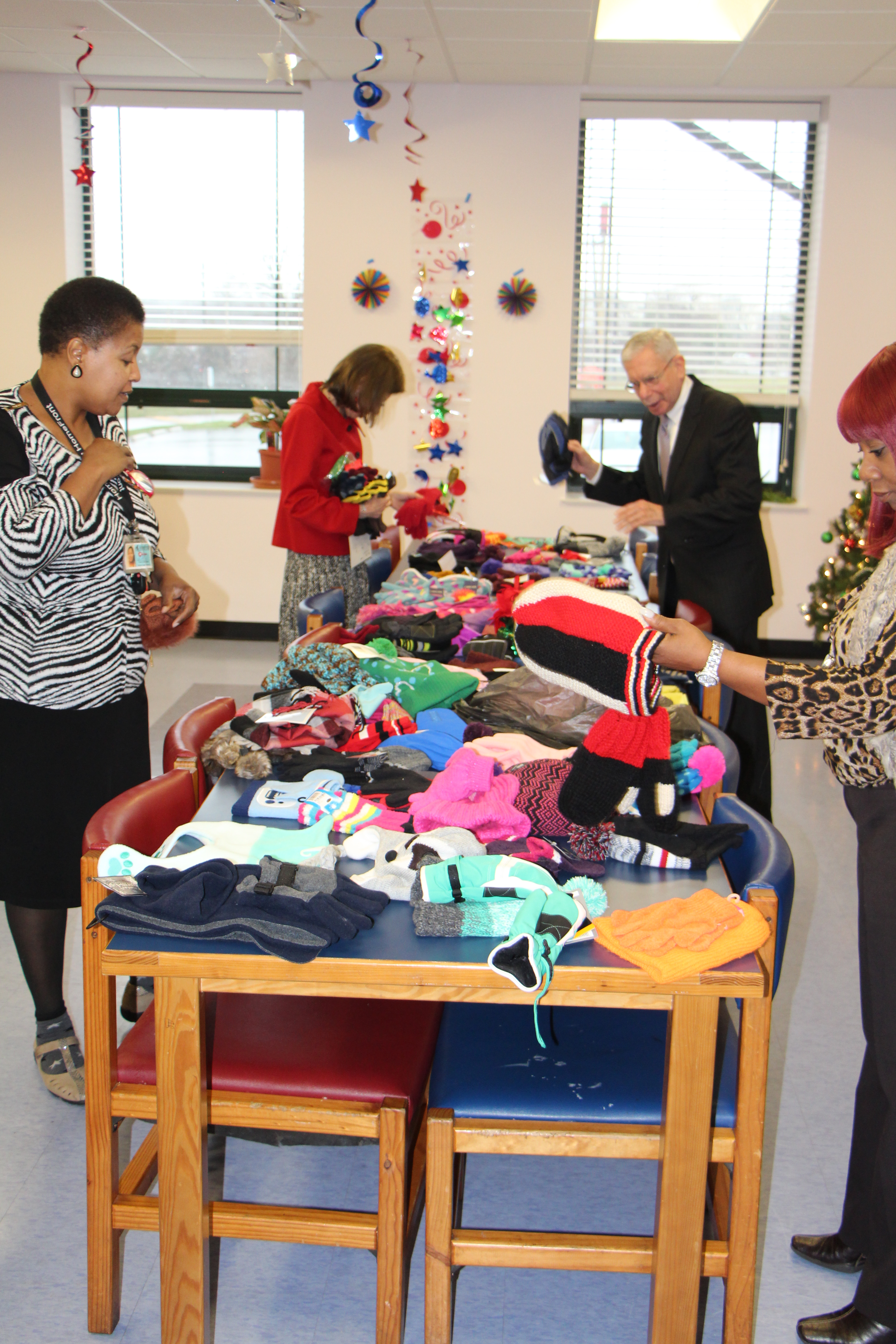 "All of the staff at the DCA is committed to making a difference in communities. We've gone one step further with this donation and hope to bring smiles of joy to the deserving children that will receive these gifts," Commissioner Richman said about the visit with HomeFront. "Governor Christie and this Administration are committed to serving New Jersey's most vulnerable residents and will continue to support organizations such as HomeFront as they help to return families to independence."
HomeFront provides emergency shelter, transitional housing and permanent service-enriched housing to more than 450 people, two-thirds of them children. Clients receive case management, homelessness prevention services, emergency food, free clothing and household goods, affordable housing searches, job placement and readiness skills. Special programming for children includes an award-winning pre-school program, summer camp, after-school tutoring and other recreational, enriching and educational activities.
The Administration's commitment to HomeFront is demonstrated through the award of a $236,610 grant through DCA's Shelter Support Program, which provides funding to emergency shelters and transitional housing facilities to 1) address life safety issues; 2) abate code violations; 3) create new beds; and 4) purchase equipment, furnishings and vans to improve the living conditions for shelter residents.
The "Season of Service" initiative was started to encourage volunteering, highlight service opportunities in the state, and call attention to those New Jerseyans who are already volunteering in their communities. It started the day before Thanksgiving 2011 when Governor Christie, First Lady Mary Pat Christie and three of their four children volunteered at the Ladle of Love soup kitchen at St. Mary's Episcopal Church in Burlington City. Since then members of the Governor's cabinet have volunteered their time and will continue to do so throughout the month of December.
To volunteer with HomeFront or to learn more about the organization, visit http://www.homefrontnj.org/index.cfm or call (609) 989-9417 for more information.
CONTACT:
Tammori Petty
or Emike Omogbai
(609) 292-6055