Home
>
News Room
>
Press Releases
>
2015
>
December 22, 2015 - Christie Administration Continues "Season of Service" as DCA Staff Volunteers at Covenant House
December 22, 2015 - Christie Administration Continues "Season of Service" as DCA Staff Volunteers at Covenant House
FOR IMMEDIATE RELEASE: Tuesday, December 22, 2015

---

Newark, N.J. As part of the Christie Administration's fifth annual "Season of Service," New Jersey Department of Community Affairs (DCA) Commissioner Charles A. Richman and staff spent the morning at Covenant House in Newark gift wrapping at Santa's Workshop and then participating in a roundtable discussion with Covenant House youth. Founded in 1972, Covenant House is the largest privately funded charity in the Americas providing loving care and vital services to homeless, abandoned, abused, trafficked, and exploited youth.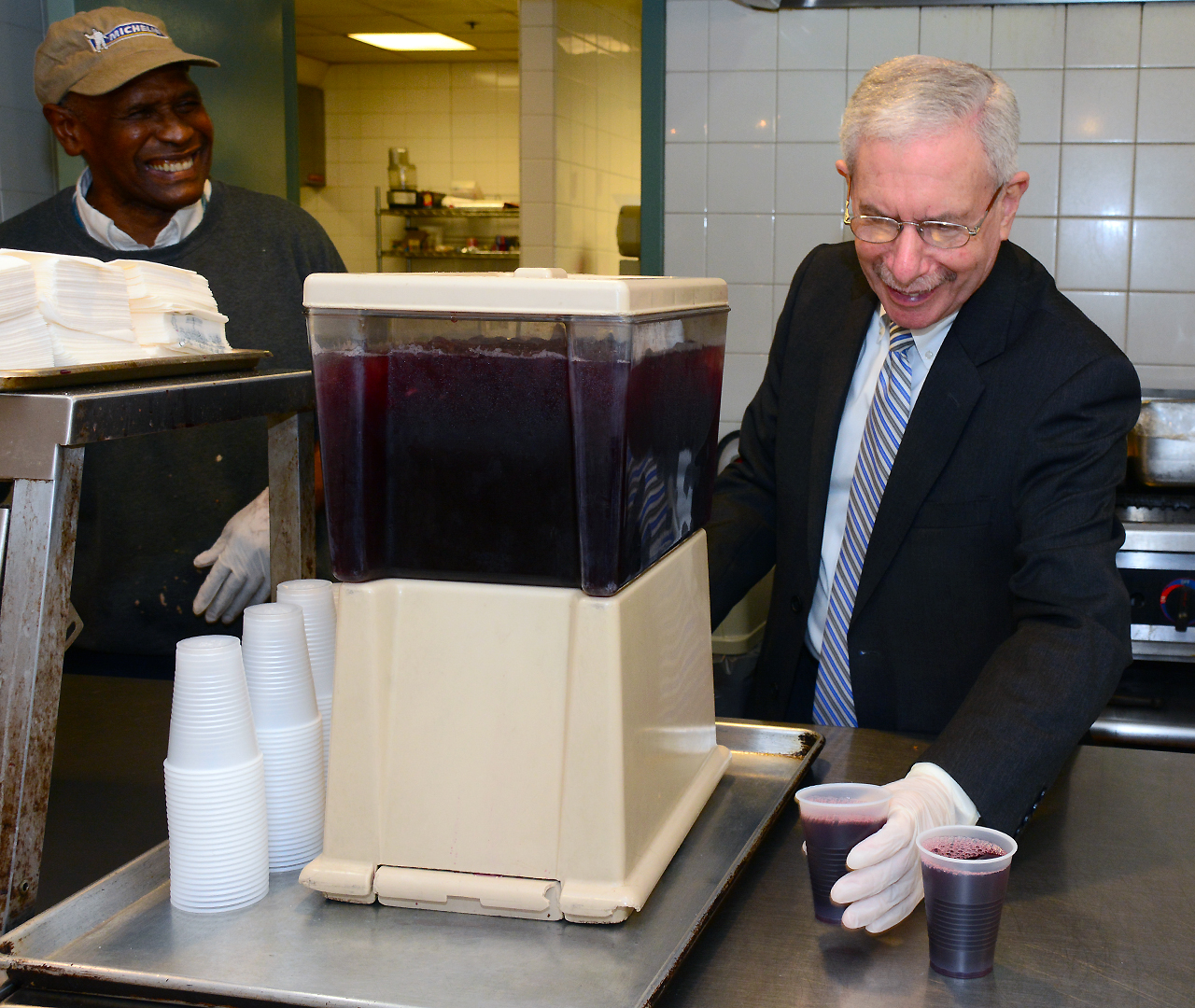 "We are pleased to have spent time with the youth at Covenant House today," said Commissioner Richman. "Covenant House should be commended for the one-of-a-kind programs they have in place to help homeless children. Governor Christie and this Administration are committed to serving New Jersey's most vulnerable residents and are proud to support programs such as Covenant House that make a difference in young people's lives."
To break the cycle of chronic adult homelessness and bridge the gap of support in the lives of youth, Covenant House developed three core services known as the Continuum of Care: Street Outreach, Crisis Care, and Rights of Passage. These core services are comprised of a wide array of in-house training programs, including healthcare, educational support, GED preparation, job readiness and skills training, drug abuse treatment and prevention, legal services, mental health services, the Mother/Child program, life skills training, and aftercare. These programs are designed to provide the youth with a holistic approach to leaving the streets and achieving independence. Covenant House also provides transitional housing for youth in 27 cities throughout the United States, Canada and Latin America.
The Administration's commitment to Covenant House is demonstrated through the award of a $223,835 grant through DCA's Shelter Support Program, which provides funding to emergency shelters and transitional housing facilities to 1) address life safety issues; 2) abate code violations; 3) create new beds; and 4) purchase equipment, furnishings and vans to improve the living conditions for shelter residents.
The "Season of Service" initiative was started to encourage volunteering, highlight service opportunities in the state, and call attention to those New Jerseyans who are already volunteering in their communities. It started the day before Thanksgiving 2011 when Governor Christie, First Lady Mary Pat Christie and three of their four children volunteered at the Ladle of Love soup kitchen at St. Mary's Episcopal Church in Burlington City. Since then members of the Governor's cabinet have volunteered their time and will continue to do so throughout the month of December.
To volunteer with Covenant House or to learn more about the organization, visit https://www.covenanthouse.org/ or call (973) 621-8705 for more information.
CONTACT:
Tammori Petty
or Emike Omogbai
(609) 292-6055