June 22, 2018 - Lieutenant Governor Sheila Y. Oliver Honored by National Governing Institute
FOR IMMEDIATE RELEASE: Friday, June 22, 2018

New Jersey's first African American Lieutenant Governor selected for annual program highlighting extraordinary elected women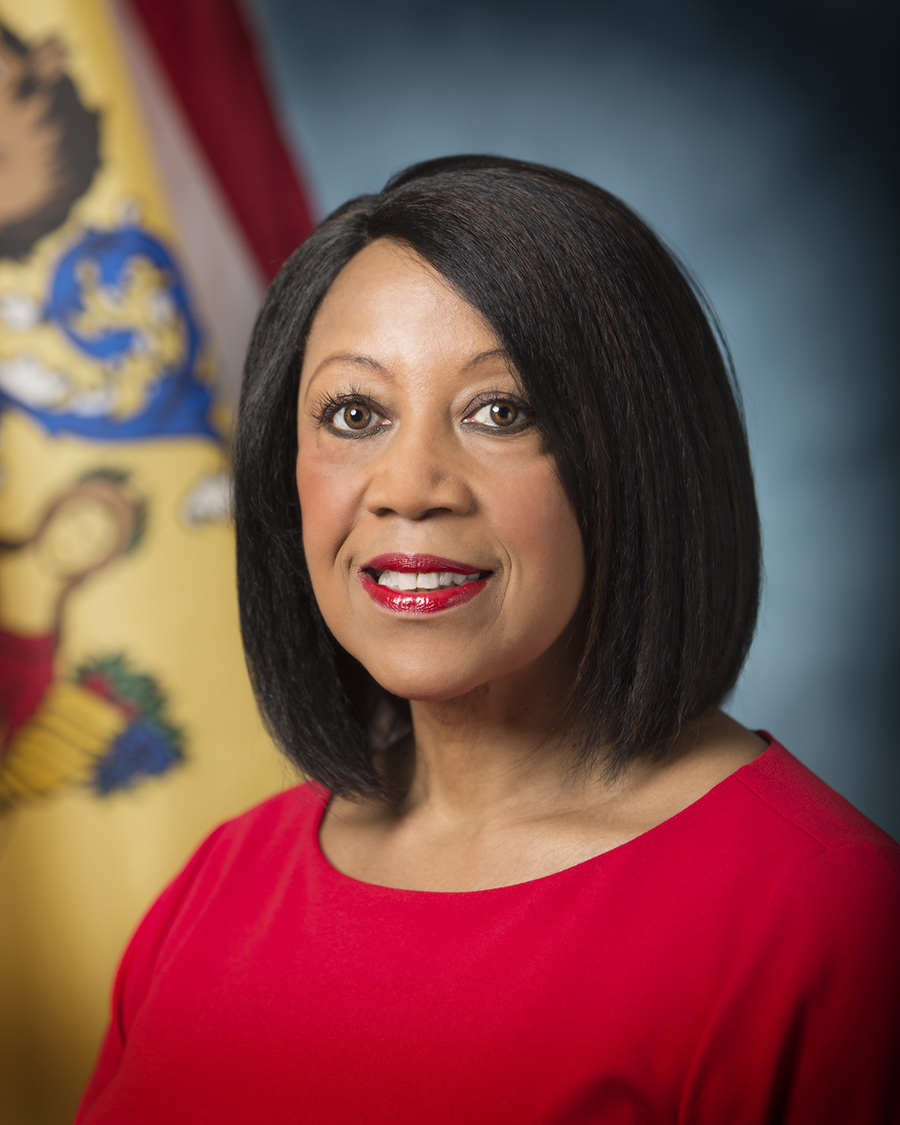 WASHINGTON, D.C – The Governing Institute has announced the selection of 25 elected leaders to the Women in Government Leadership Program Class of 2019, including New Jersey Lieutenant Governor Sheila Y. Oliver, who also serves as Commissioner of The Department of Community Affairs.
"I am honored to be named among these 25 outstanding female leaders," said Lt. Governor Oliver. "As women and women of color we have had to break through many barriers over the decades. This list of honorees is the result of the hard work and progress women have made in this country. We still have a lot of work to do to level the playing field since only 19% of the U.S. Congress and Senate are represented by women. Programs like Women in Government and The Center for American Women and Politics (CAWP) are making a difference in helping to get women elected in New Jersey and across the nation."
Prior to her election as Lt. Governor, Sheila Oliver had served in the New Jersey General Assembly since 2004. In 2010, she became the Speaker of the Assembly, and served as Speaker until 2014. She was only the second woman in New Jersey's 300-year history to serve as Speaker, and the second African-American woman in the United States to lead a legislative house. She also serves on the Joint Committee on the Public Schools and the Economic Justice and Equal Employment Opportunity and is a champion for women's equality, education and social justice.
The Governing Institute describes their honorees as outstanding women leaders that are courageous problem solvers making a difference in the communities they serve and blazing a trail for future women candidates to follow. They invite elected women leaders from across the nation to be featured in Governing magazine, attend leadership programs to learn job critical skills and pay it forward by mentoring the next generation of women leaders to run for office.
"In this election year, we are gaining momentum with hundreds of women candidates on state and local ballots including many of our WIG alumnae and candidates they personally recruited," said Cathilea Robinett, president of Governing. "However, moving from 23 percent of women in elected office to gender parity will take a long-term investment including the program we have created at Governing."
The 25 honorees, including Lt. Governor Oliver, will be profiled in the February 2019 issue of Governing magazine and will participate in Governing events throughout the coming year.
Women in Government Leadership Program Class of 2019
The Women in Government Leadership Program Class of 2019 includes women from twenty different states holding a variety of elected offices in state and local government.

The Honorable Lashrecse Aird
Virginia Commonwealth Delegate

The Honorable Kirsten Baesler
North Dakota Superintendent of Public Instruction

The Honorable Debra Bazemore
Georgia State Representative SLLF Lois M. DeBerry Scholar

The Honorable Karen Carter-Peterson
Louisiana State Senator

The Honorable Letitia Clark
Councilmember, Tustin, CA

The Honorable Kathy Dahlkemper
County Executive, Erie County, PA

The Honorable Kim Foxx
State's Attorney, Cook County, IL

The Honorable Sarah Howard
Nebraska State Senator

The Honorable Val Hoyle
Oregon Labor Commissioner-elect

The Honorable Rachel Kippley
Commissioner, Brown County, South Dakota

The Honorable Lisa Krasner
Nevada State Assemblymember

The Honorable Kathy Lambert
Councilmember, King County, WA

The Honorable Liz Mathis
Iowa State Senator

The Honorable Tara Nethercott
Wyoming State Senator

The Honorable Sheila Y. Oliver
New Jersey Lt. Governor

The Honorable Phyllis Randall
Chair-at-Large, Loudon County, Virginia

The Honorable Rebecca Rhynhart
City Controller, Philadelphia, Pennsylvania

The Honorable Julie Rogers
Commissioner, Kalamazoo County, Michigan

The Honorable Brigid Shea
Commissioner, Travis County, Texas

The Honorable Robyn Tannehill
Mayor, Oxford, Mississippi

The Honorable Lena Taylor
Wisconsin State Senator

The Honorable Lovely Warren
Mayor, Rochester New York

The Honorable Karen Weaver
Mayor, Flint, Michigan

The Honorable Nan Whaley
Mayor, Dayton, Ohio

Arienne Jones Southern District Law Clerk
CONTACT:
Tammori Petty
Lisa Ryan
Gina Trish
(609) 292-6055