July 16, 2018 - New Jersey Division of Fire Safety Provides Safety Tips for Seasonal Lightning Dangers
FOR IMMEDIATE RELEASE: Monday, July 16, 2018

Reminds Residents to "Go Indoors When Thunder Roars!"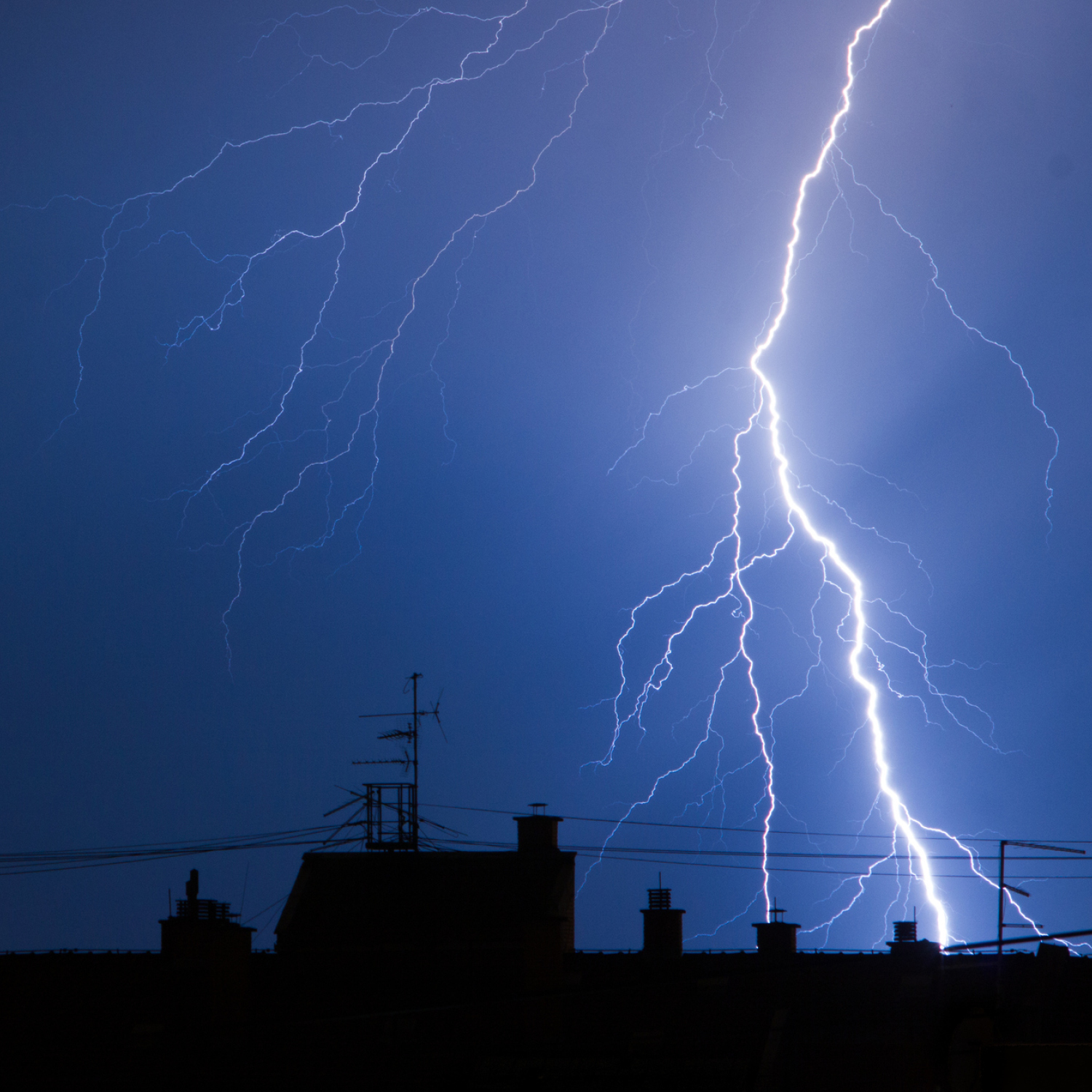 Trenton, NJ – With more people enjoying outdoor activities in the warm weather, the New Jersey Department of Community Affairs (DCA), Division of Fire Safety is reminding residents of steps to take to stay safe from lightning strikes.
"The men and women of our local career and volunteer fire services are commonly called upon to render aid in the middle of thunderstorms," said Richard Mikutsky, Director of the New Jersey Division of Fire Safety and Acting State Fire Marshal. "While first responders are well familiar with the life-threatening nature of lightning strikes during storms, we want to ensure the public is aware of lightning safety."
The National Weather Service reports approximately 25 million cloud-to-ground lightning flashes each year in the United States, each in turn striking nearly 300 people annually. Of that number, an average of 30 fatalities result. Those injured can suffer lifelong neurological disability.
The Division of Fire Safety advises to "go indoors when thunder roars" because when you can hear thunder, lightning is nearby enough to pose a real hazard. In fact, lightning can strike as far as 10 miles away from any downpour. Many fatalities occur either immediately before or immediately after a thunderstorm sweeps through an area.
"Don't be fooled by clear skies," said Director Mikutsky. "If you hear a loud thunder clap, you are at risk. Move inside immediately."
The Division of Fire Safety recommends the following safety tips should residents be caught unaware by a fast-moving thunderstorm:
Avoid open areas. Don't be the tallest object in the area.
Stay away from isolated tall trees, towers or utility poles since lightning tends to strike the taller objects in an area.
Stay away from water or wet items and metal conductors such as wires or fences. Water and metal do not attract lightning, but lightning can travel long distances through them.
If you are with a group of people, spread out. While this increases the chance that someone might get struck, it prevents multiple casualties, and increases the chances that someone could help if one person is struck.
Stay off corded phones. You can use cellular or cordless phones.
Do not touch electrical equipment such as computers and televisions. However, you can use the remote control.
Stay off porches and away from windows.
Statistically lightening can strike twice in the same place, so beware.
The Division of Fire Safety supports the emergency response efforts of local fire services that are often called to assist lightning strike victims, fight fires ignited by lightning, or expedite water pumping from important flooded emergency corridors during severe weather. The Division also serves as the central fire service agency in the state and is responsible for developing and enforcing the State Uniform Fire Code, engaging the public on community risk reduction strategies, assisting in fire department preparedness, and conducting firefighter training programs.
For more information about DCA, visit https://nj.gov/dca/ or follow the Department on social media:
CONTACT:
Lisa Ryan
Tammori Petty
Gina Trish
(609) 292-6055