October 12, 2018 - New Jersey Redevelopment Authority Announces Upcoming Training Opportunities
FOR IMMEDIATE RELEASE: Friday, October 12, 2018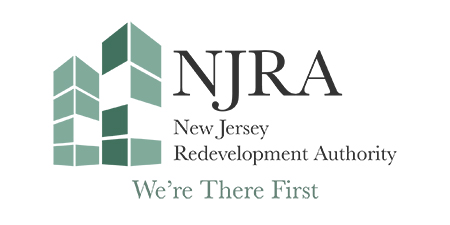 Registration Available for October & November Courses, Covering Community Development Block Grants and City Parking Strategies
Trenton, NJ – The New Jersey Redevelopment Authority (NJRA), an affiliate of the New Jersey Department of Community Affairs (DCA), today announced upcoming training courses in October and November as part of its Redevelopment Training Institute (NJRA RTI). NJRA RTI offers intensive training courses for non-profit and for-profit developers, professional consultants, licensed practitioners, entrepreneurs, and government staff on the redevelopment and real estate development process in New Jersey.
NJRA RTI courses are open to the public, taught by industry leaders, and cover topics including redevelopment planning law, tax abatements, general assessment practices in redevelopment areas, and real estate project feasibility. Classes are offered regionally throughout the state.
"The Redevelopment Training Institute's courses offer valuable educational tools with instructors who are prepared to help developers, retailers, and municipal and community leaders understand their capital markets to assist them in realizing their redevelopment visions in New Jersey," said Lieutenant Governor Sheila Oliver, DCA Commissioner, who serves as the Chairwoman of the NJRA board. "These courses are also an opportunity for stakeholder collaboration and networking. I highly encourage those interested in the redevelopment market to take advantage of these unique offerings."
On October 23 and 24, NJRA RTI is offering the CDBG and HOME Funds Defined; Compliance, Monitoring and Implementation class, which will provide participants with a comprehensive overview of the Community Development Block Grant (CDBG) and HOME funds rules and regulations which are essential knowledge to administering and complying with the two programs. Participants will also learn important program definitions and discuss eligible activities and the role and responsibilities of grantees, sub-recipients and contractors. This two-day workshop is important for all CDBG and HOME funds grantees and sub-recipients, and those seeking to access these federal funds for community, housing and economic development initiatives.
On November 1, NJRA RTI is offering a one-day training course on Parking: How Much is Enough? Strategies & Solutions, addressing the challenges of municipal parking. Cities often face challenges in finding a balance between the desired densities and the required parking when taking up redevelopment projects. In order to achieve the preferred high density in urban markets, it is quintessential to come up with unique site designs and innovative parking strategies. In this session, RTI will discuss how to assess parking requirements for redevelopment and transit-oriented developments and the availability of parking in such areas.
On November 8, NJRA RTI is offering a one-day training course on How to Maximize CDBG Funds for Optimal Benefit, which will provide grantees ways to maximize the return on these limited and shrinking funds. The course will cover CDBG entitlement jurisdictions, CBDOs, sub-recipients, and beneficiaries with best practices and models for implementing CDBG eligible activities. This one-day course will also review the federal rules and regulations specifically related to the program eligibility test and national objective, and discuss approaches used to gather community-wide input, especially from low income residents, for the Consolidated Plan. The workshop will examine various models to illustrate how communities created employment opportunities, microenterprise programs and other special economic development activities leveraging CDBG funds
"Anyone with an interest in redevelopment should take advantage of these courses to become better informed and make smarter redevelopment decisions," said NJRA President Leslie A. Anderson.
For more information on the NJRA RTI, including application information, registration and directions, please call the RTI Hotline at 609-278-5779 or visit http://www.njra.us/NJRA-RTI/.
NJRA is a comprehensive resource center that focuses on improving the quality of life by creating value in New Jersey's urban communities. The Authority invests financial and technical resources into redevelopment projects and plans that will create a positive impact in eligible communities and ensures projects are urban-focused, neighborhood-based and investment driven.
Follow NJRA on social media:
Follow DCA on social media:
CONTACT:
Tammori Petty
Lisa Ryan
Gina Trish
(609) 292-6055