October 23, 2018 - State Agencies Collaborate to Help Low-income Residents Save Money and Energy
FOR IMMEDIATE RELEASE: Tuesday, October 23, 2018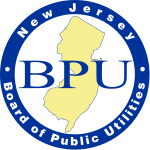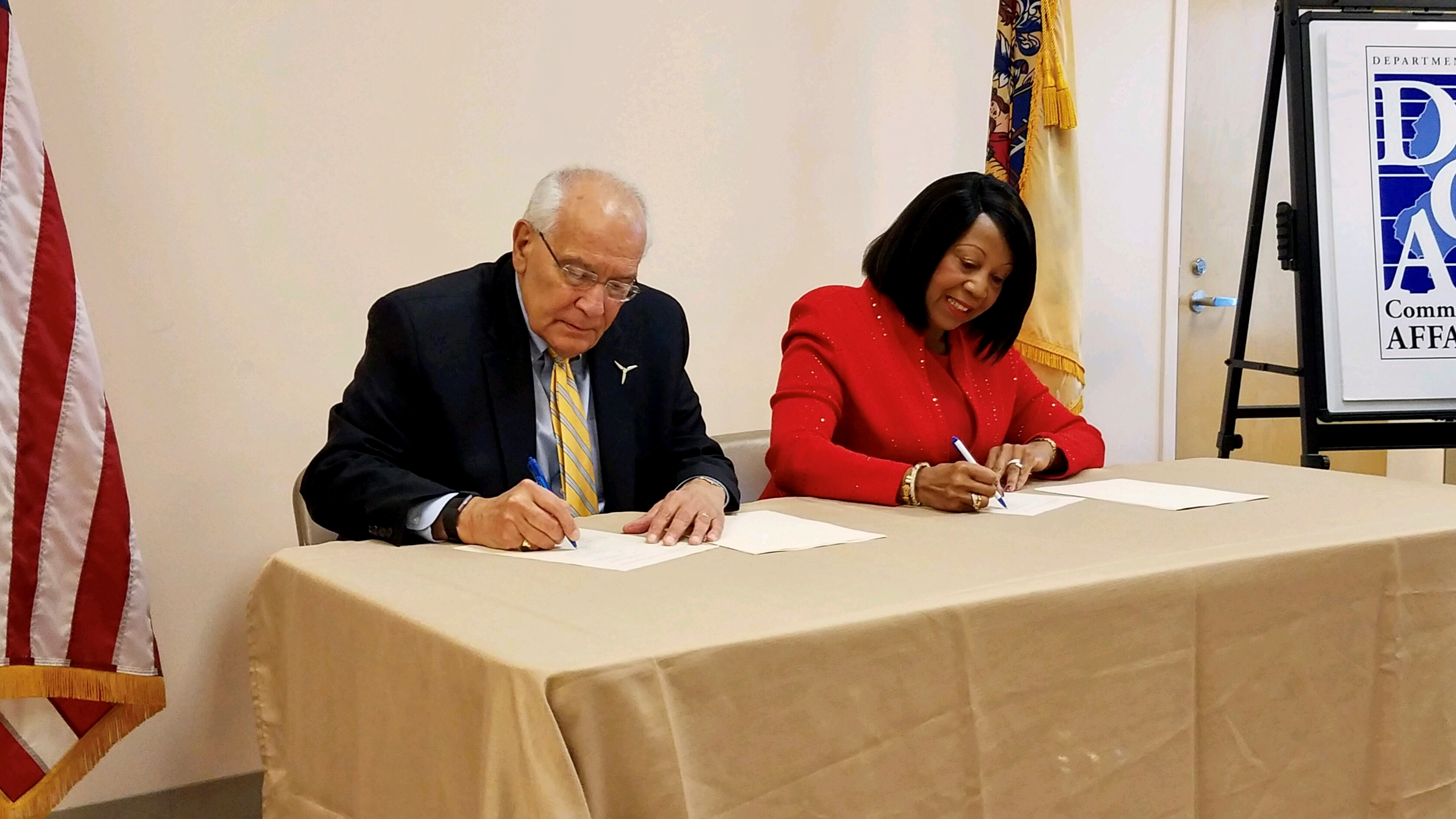 TOMS RIVER, NJ – New Jersey will provide more effective energy assistance for residents heading into the winter heating season, thanks to a new approach to providing support for low-income households. The move underscores a Murphy Administration priority to streamline government service delivery.
This priority was on display today when Acting Governor Sheila Y. Oliver, who also serves as Commissioner of the New Jersey Department of Community Affairs (DCA), and New Jersey Board of Public Utilities (NJBPU) President Joseph L. Fiordaliso announced a landmark interagency agreement to work together to administer essential weatherization and energy efficiency programs to residents who spend a disproportionate amount of their income on energy costs.
The agreement formalizes the coordination of NJBPU's Comfort Partners Program and DCA's Weatherization Assistance Program (WAP). Merging administrative functions of the two programs will help provide a comprehensive set of services to low-income households, using the existing network of contractors and service providers.
"We are committed to serving our low-income residents with efficient, effective services," said Acting Governor Oliver. "This arrangement between these two state agencies reflects Gov. Murphy's commitment to making sure we are providing the best service for residents most in need."
The agreement was celebrated by Acting Governor Oliver and President Fiordaliso during a ceremony at O.C.E.A.N., Inc.'s Child Development Center in Toms River.
"We are merging the oversight of these two programs in order to better provide energy-saving assistance for the people who need it most," President Fiordaliso said. "Our residents demand high-quality service and shouldn't have to deal with multiple agencies for essential services. I'm proud that we have formed this alliance."
Comfort Partners helps qualifying low-income families save energy and money through installation of cost-effective energy efficiency measures, energy education and counseling, and installation of health and safety measures.
Comfort Partners' target population is residents with incomes at 225 percent of the federal poverty guidelines, which for a family of four is less than $56,475.00 a year. The program prioritizes households with the highest energy usage.
WAP is a federally-funded program which helps low-income households decrease fuel consumption and related energy costs. Its emphasis is on high-energy users who have a disproportionate energy burden and are elderly or disabled.
"The agreement between DCA and NJBPU will prevent low-income residents who need energy assistance from falling through the cracks," said President Fiordaliso. "We are bridging that gap and helping those who need assistance."
"Prior to our coordination with NJBPU, residents most in need of services were often receiving the least program-related work due to the significant challenges their homes presented," said Acting Governor Oliver. "This agreement ends that inconsistency and, in so doing, protects the health and safety of our residents."
"I am very thankful for the work done to my home," said Darlene Taylor, a homeowner in East Orange who participated in a pilot program of the Comfort Partners and WAP coordination. "It has lowered my heating bills. My home is now comfortable and draft free in the winter. Also, I'm nice and cool in the summer."The NJBPU formally passed the interagency agreement in September.
As of August 2018, Comfort Partners had helped nearly 111,000 families since it was launched in 2001. Since 2009, WAP has weatherized a total of 42,441 housing units in the state.
The Department of Community Affairs offers a wide range of programs and services, including affordable housing production, energy assistance, fire and building safety, community planning and development, local government management and finance, and disaster recovery. For more information, visit www.nj.gov/dca/
The New Jersey Board of Public Utilities (NJBPU) is a state agency and regulatory authority mandated to ensure safe, adequate and proper utility services at reasonable rates for New Jersey customers. Critical services regulated by the NJBPU include natural gas, electricity, water, wastewater, telecommunications and cable television. The Board has general oversight and responsibility for monitoring utility service, responding to consumer complaints, and investigating utility accidents. For more information, visit www.nj.gov/bpu.
The New Jersey Clean Energy Program (NJCEP), established on January 22, 2003, in accordance with the Electric Discount and Energy Competition Act (EDECA), provides financial and other incentives to the State's residential customers, businesses and schools that install high-efficiency or renewable energy technologies, thereby reducing energy usage, lowering customers' energy bills and reducing environmental impacts. The program is authorized and overseen by the NJBPU. For more information, visit www.NJCleanEnergy.com.
For more information about DCA, visit http://www.nj.gov/dca/ or follow the Department on social media:
CONTACT:
DCA:
Tammori Petty
Lisa Ryan
Gina Trish
(609) 292-6055
BPU:
Matthew Hersh
Peter Peretzman
(609) 292-0701