Home
>
News Room
>
Press Releases
>
2019
>
March 11, 2019 - Lt. Governor Oliver Commends Department of Community Affairs' Division of Housing and Community Resources for High National Performance
March 11, 2019 - Lt. Governor Oliver Commends Department of Community Affairs' Division of Housing and Community Resources for High National Performance
FOR IMMEDIATE RELEASE: Monday, March 11, 2019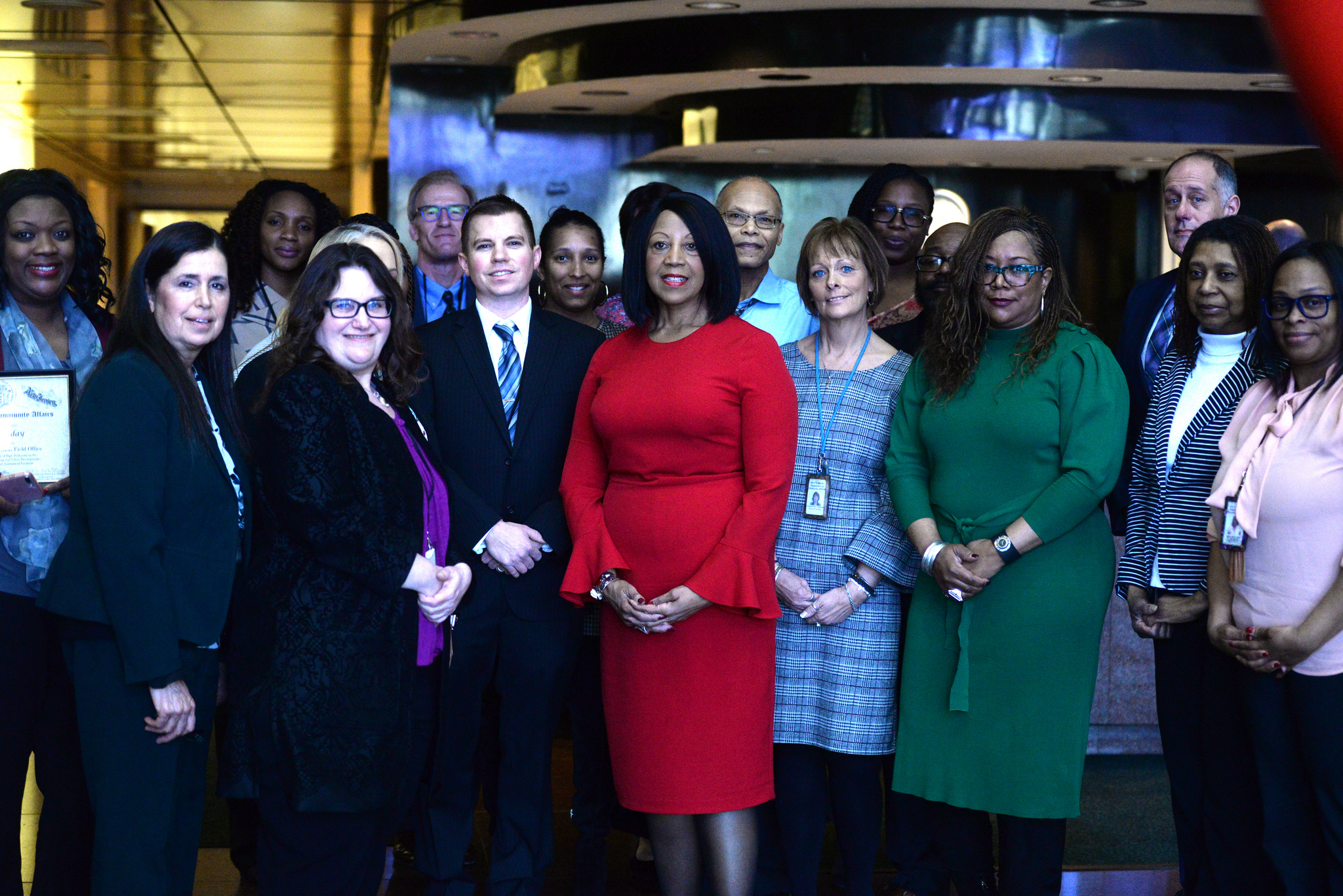 The Division Received the Highest Performance Designation Possible by the U.S. Department of Housing and Urban Development
TRENTON, NJ – Lieutenant Governor Oliver and the New Jersey Department of Community Affairs (DCA) today acknowledged and celebrated the outstanding performance of DCA's Division of Housing and Community Resources, which scored as a high performer on the federal government's Section 8 Management Assessment Program (SEMAP).
"This high ranking reflects New Jersey's core values by helping to provide safe housing and rental assistance to our residents in need," said Governor Phil Murphy. "To receive HUD's top performance designation speaks volumes about the Department and Division's work ethic. Lt. Governor Oliver and I are ecstatic to offer our praise and congratulations."
"To know that we ranked at or above the highest level of all 14 indicators for one of the ten largest Housing Choice Voucher programs in the country is phenomenal and should be celebrated," said Lieutenant Governor Oliver, who also serves as DCA Commissioner. "It shows the tireless dedication of our hard-working field office staff in assisting people in finding housing that is affordable and safe for them and their families."
DCA scored 130 out of 135 points, or 96 percent, and was designated a High Performer, the highest designation available from HUD. According to DCA Division of Housing and Community Resources Director Janel Winter, "It is very difficult for a large voucher program to meet the requirements for high performance, and is a testament to the work of the entire Housing team at DCA and the regional and field office staff in not only keeping the program at a high utilization, but maintaining a high level of compliance in inspections, recertifications, and other measures."
According to HUD, SEMAP measures the performance of public housing agencies (PHAs) that administer the Housing Choice Voucher program in 14 key areas that show whether PHAs help eligible families to afford decent rental units at a reasonable subsidy cost as intended by federal housing legislation.
The 14 key indicators of PHA performance are:
Proper selection of applicants from the Housing Choice Voucher waiting list;
Sound determination of reasonable rent for each unit leased;
Establishment of payment standards within the required range of the HUD fair market rent;
Accurate verification of family income;
Timely annual reexaminations of family income;
Correct calculation of the tenant share of the rent and the housing assistance payment;
Maintenance of a current schedule of allowances for tenant utility costs;
Verification that units comply with the housing quality standards before families enter into leases and PHAs enter into housing assistance contracts;
Timely annual housing quality inspections;
Performance of quality control inspections to ensure housing quality;
Verification that landlords and tenants promptly correct housing quality deficiencies;
Verification that all available housing choice vouchers are used;
Expansion of housing choice outside areas of poverty or minority concentration; and
Enrollment of families in the family self-sufficiency (FSS) program as required and help FSS families achieve increases in employment income.
DCA received excellent performance results all around but scored exceptionally high in areas like performing quality control inspections to ensure housing quality and expanding housing choice outside areas of poverty or minority concentration.
DCA's Division of Housing and Community Resources' mission is to strengthen and revitalize communities through the delivery of affordable housing, supportive services and the provision of financial and technical assistance to communities, local government and community-based organizations in New Jersey.
DCA was established in 1967 and today offers a wide range of programs and services, including affordable housing production, fire safety and building safety, community planning and development, local government management and finance, and disaster recovery.
For more information about DCA, visit https://nj.gov/dca/ or follow the Department on social media:
CONTACT:
Tammori Petty
Gina Trish
Lisa Ryan
(609) 292-6055