Home
>
News Room
>
Press Releases
>
2019
>
July 31, 2019 - Acting Governor Oliver Announces Main Street New Jersey Grants Awarded to Communities in the State
July 31, 2019 - Acting Governor Oliver Announces Main Street New Jersey Grants Awarded to Communities in the State
FOR IMMEDIATE RELEASE: Wednesday, July, 31 2019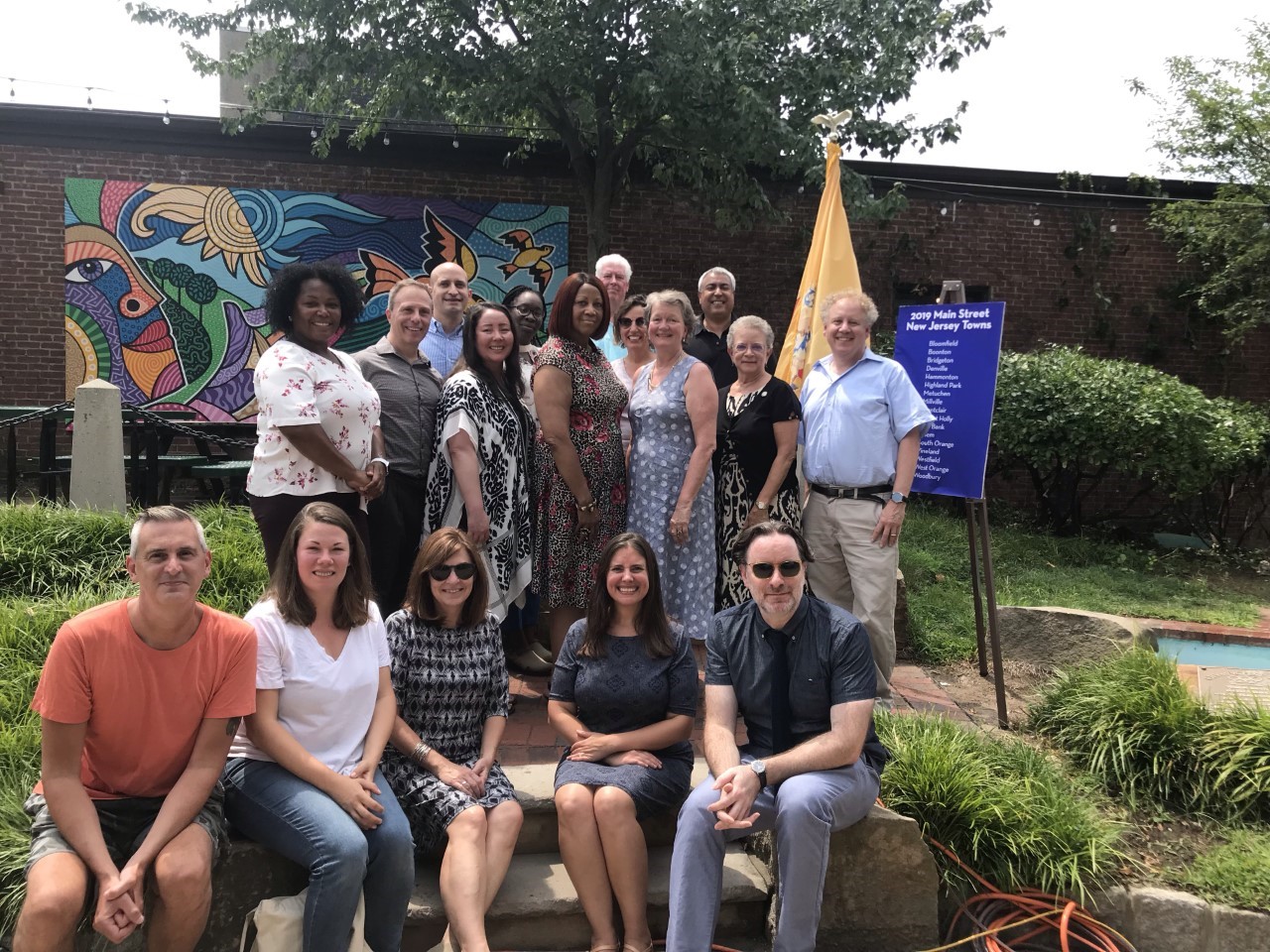 Grants Will Help Communities Advance Downtown Revitalization Efforts
SOUTH ORANGE, NJ – Acting Governor Sheila Y. Oliver today visited Spiotta Park to announce the award of nearly $350,000 in Main Street New Jersey (MSNJ) grants to 17 Main Street district organizations throughout the state, including the South Orange Village Center Alliance. The grants will help improve the quality of life for New Jersey residents by assisting communities with their downtown revitalization efforts.
This year marks the first time in its 30-year history that the MSNJ Program has awarded grants to designated MSNJ district organizations around the state. The grant funding is part of a larger effort by the Murphy Administration to commit more resources to community revitalization programs that focus on small businesses and neighborhood improvement projects.
"Governor Murphy and I recognize how important programs like Main Street New Jersey are for improving local economies and creating jobs in the heart of our communities, which is why we are investing significant resources in them," said Acting Governor Oliver, who serves as DCA Commissioner. "The grant funding will be used for restoring storefronts and facades, creative and cultural placemaking, and developing strategies to take downtowns to the next level. We are confident these projects will have a tremendous impact on mains streets around the state and can't wait to see the results!"
The South Orange Village Center Alliance (SOVCA) will use the $21,500 MSNJ grant it received to create a downtown "Music Walk" in a centrally-located pedestrian walkway by adding music-related art and murals, pedestrian lighting, seating, a musical-themed bike rack, an interactive musical installation, and landscaping.
"As one of the original Main Street designated communities in New Jersey, South Orange is thrilled to host Acting Governor Sheila Oliver. She and Governor Murphy understand the benefits of the Main Street approach to revitalizing downtowns which leads to job creation and tremendous economic growth," said South Orange Village President Sheena Collum. "Our town has seen it firsthand. The technical experience we were provided helped us leverage partnerships, private investment and resulted in the creation of a Special Improvement District. We're excited to continue our partnership with Main Street New Jersey and are truly grateful this program is being funded and expanded."
"Over the last year, the South Orange Village Center Alliance has been keenly focused on beautification and identifying areas that can be "activated" within our downtown. This grant from Main Street New Jersey will allow us to take a functional pedestrian walkway and turn it into an interactive space that all visitors to our downtown can enjoy," said Mark Murphy, board chair of SOVCA. "We envision "Music Walk" will signify a huge step forward and will make the heart of our downtown come alive. We very much appreciate hosting Acting Governor Sheila Oliver for this announcement. Thanks to Governor Murphy and his administration for having a program built around community revitalization and a true plan for economic development for small businesses. This grant will truly impact every stakeholder in our downtown."
The MSNJ Program helps municipalities improve the economy, appearance, and image of their central business districts through the organization of local citizens and resources. Municipalities must apply and be selected to join the MSNJ Program, which was established in 1989. These designated communities receive technical support and training to assist in restoring their Main Streets as centers of economic and social activity. This year, designated communities were also eligible for the MSNJ grants, which are funding awards of $25,000 or less aimed at assisting projects such as storefront improvement, placemaking, and transformation strategies development that can be completed in six months or less.
2019 Main Street New Jersey Grant Recipients
| | | |
| --- | --- | --- |
| Main Street District Organization | County | Amount |
| Bloomfield (Bloomfield Center Alliance) | Essex | $9,750 |
| Boonton (Boonton Main Street) | Morris | $23,000 |
| Bridgeton (Bridgeton Main Street Association) | Cumberland | $17,500 |
| Denville (Downtown Denville BID) | Morris | $25,000 |
| Hammonton (MainStreet Hammonton) | Atlantic | $24,000 |
| Highland Park (Main Street Highland Park) | Middlesex | $25,000 |
| Metuchen (Metuchen Downtown Alliance) | Middlesex | $23,000 |
| Millville (Millville Development Corporation) | Cumberland | $15,000 |
| Montclair (Montclair Center BID) | Essex | $25,000 |
| Mount Holly (Main Street Mount Holly) | Burlington | $20,750 |
| Red Bank (Red Bank River Center) | Monmouth | $13,000 |
| Salem City (Stand Up for Salem) | Salem | $23,000 |
| South Orange (South Orange Village Center Alliance) | Essex | $21,500 |
| Vineland (Vineland Downtown Improvement District) | Cumberland | $20,500 |
| Westfield (Downtown Westfield Corporation) | Union | $20,000 |
| West Orange (Downtown West Orange Alliance) | Essex | $20,250 |
| Woodbury (Main Street Woodbury) | Gloucester | $23,500 |
For more information on MSNJ, visit https://www.nj.gov/dca/divisions/lps/msnj.html.
DCA offers a wide range of programs and services, including energy assistance, housing vouchers, affordable housing production, fire and building safety, community planning and development, local government management and finance, and disaster recovery.
For more informationon NJHMFA programs, visit www.njhousing.gov or follow the Department on social media:
CONTACT:

HMFA:
Amy Palmer
609.278.7423

DCA:
Tammori Petty
Gina Trish
Lisa Ryan
(609) 292-6055