| | | |
| --- | --- | --- |
| | New Jersey's Endangered Wildlife Fund Tax Check-Off | |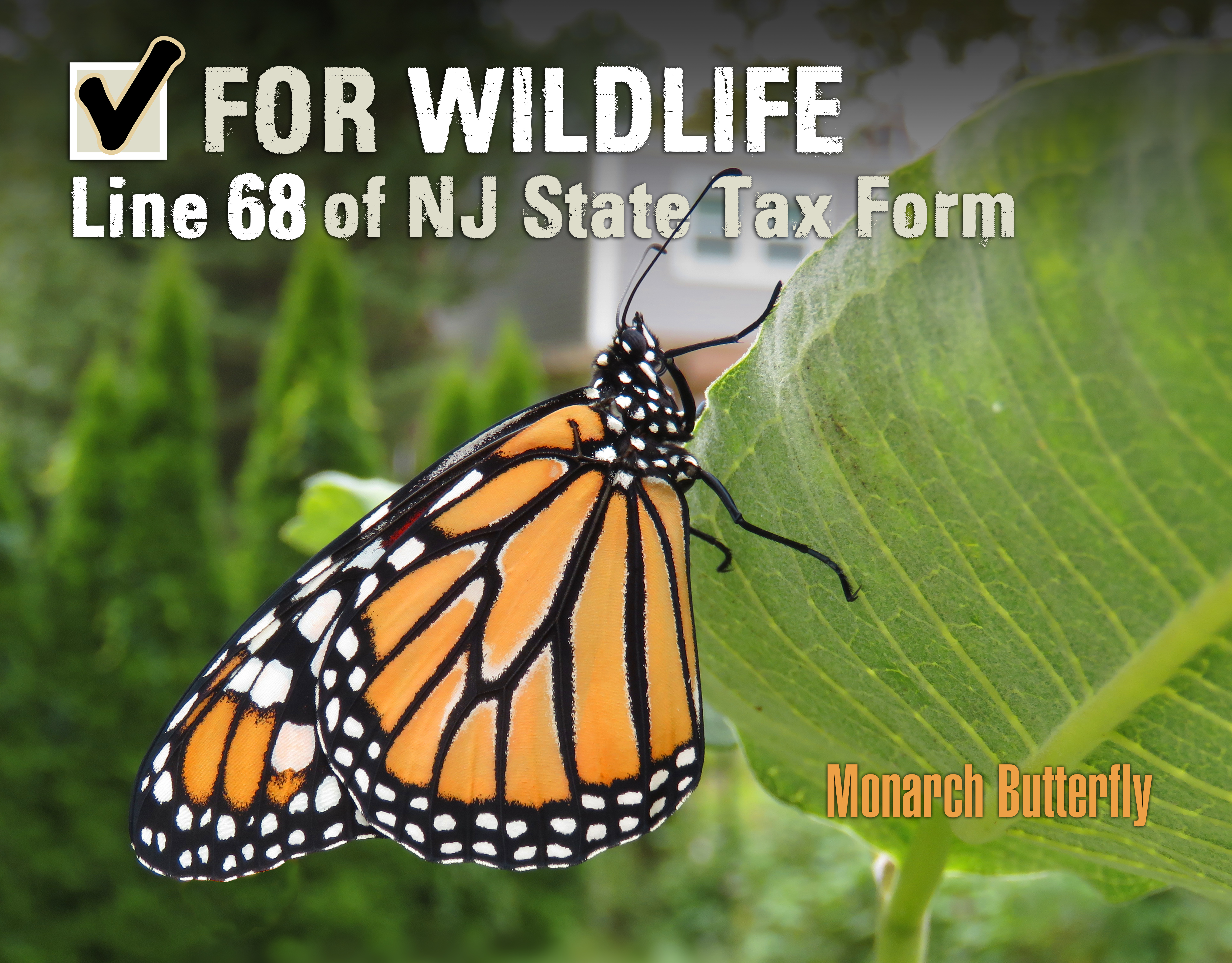 This year and every year, you can help protect Bald Eagles, Bobcats, Spotted Turtles, Tiger Salamanders, butterflies, and scores of other rare wildlife by supporting the New Jersey Endangered Wildlife Fund when you file your state income taxes.
Simply look for Line 68 on your NJ 1040 income tax return, and check-off for wildlife! Or remind your tax preparer that you want to make a contribution. Every dollar you donate goes directly to the state's Endangered and Nongame Species Program, enabling biologists to monitor and conserve our rarest wild populations from the Highlands to the Shore. What's more, your contribution is matched with an equal amount of federal funding, further strengthening efforts to protect imperiled species.
The Endangered and Nongame Species Program is responsible for more than 600 species of greatest conservation need across New Jersey, including 86 species currently listed as endangered or threatened. Your contribution to the Endangered Wildlife Fund makes it possible for these scientists to protect and manage a diversity of species that bring beauty and balance to our fine state. The Endangered & Nongame Species Program receives no dedicated state funding and depends on contributions to do so much of its important work.
Whether you're getting a tax refund or owe this year, you can help keep the wonder of wildlife alive for our children - and for theirs - by checking off for wildlife on your NJ 1040 tax return.
Want to do even more for wildlife? Drive conservation home with a Conserve Wildlife License Plate!