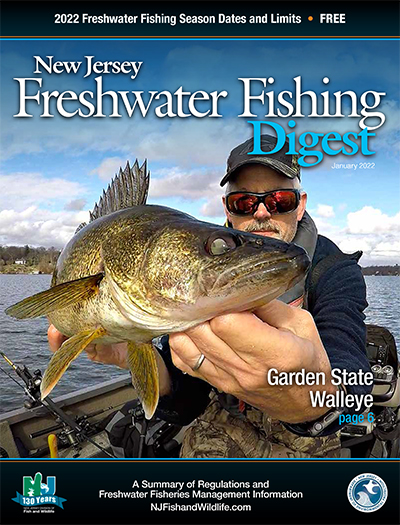 Click on images above for Digests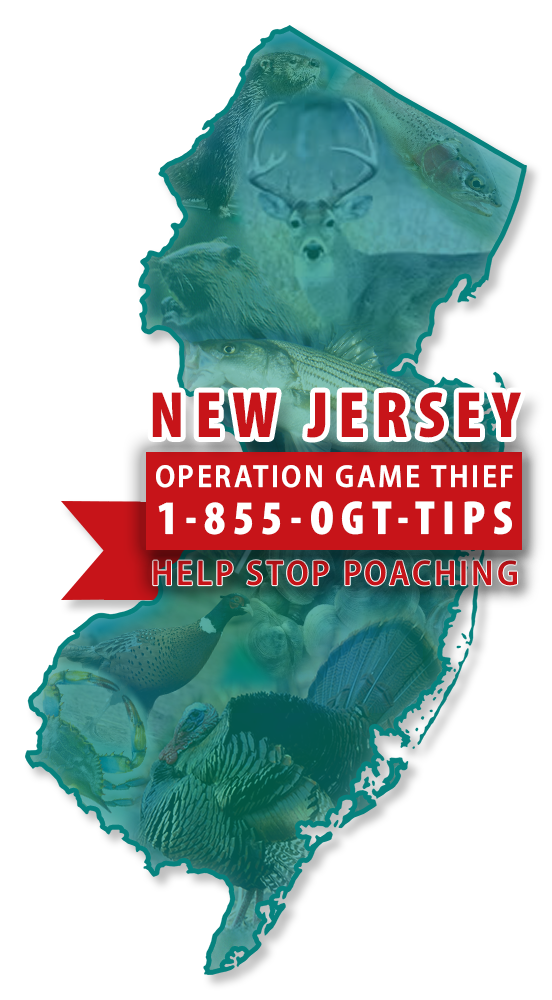 Support the Endangered Species Program by purchasing a "Conserve Wildlife" license plate.
Click
for details!
---
---
---
WMA Alert

The Black River WMA trap range will be closed Tuesday, June 21, 2022 through Monday June 27, 2022, due to work on an adjacent range. The trap range will reopen Tuesday June 28, 2022.

The archery range at Black River WMA will remain open during this time but will be closed on Monday June 27, 2022 for hazardous tree removal on the main entrance road.

New Jersey Fish and Wildlife appreciates your patience and understanding while this work is being completed.
---
WMA Alert

The Makepeace Shooting Range located off Weymouth-Elwood Road in Hamilton Township, Atlantic County will reopen on Wednesday June 22, 2022. The range was temporarily closed while lead was reclaimed from the target and intermediary berms. New Jersey Fish and Wildlife appreciates your patience while this work was completed.

A second project will occur on this range in late July or early August, timing is based upon contractor availability. This project will focus on the fine-shot range. More details and a notification will be issued when the contractor provides a start date.

Questions or comments may be sent to Nathan.Figley@dep.nj.gov.
---
Wild Turkey Alert

Annual Wild Turkey Brood Sighting Surveys will be conducted from May 15 - September 15 to estimate the average number of wild turkey poults per hen statewide to gauge reproductive success and productivity.

New in 2022, NJ Fish and Wildlife is opening this survey up to the public for a larger sample size of observations. Habitat conditions, weather, and predators all significantly impact nest success and poult/hen survival during the breeding and brood-rearing seasons.

To participate in this survey please follow the instructions on the link below:
---
Fishing Alert

Attention Flatbrook Anglers - the National Park Service Road Route 615 (NPS 615) is closed between Flatbrookville and Haneys Mill Road due to a landslide.

Trout stocking will continue as scheduled and all typical stocking locations in Flatbrookville will be stocked as scheduled including the area near the USGS gauging station. Anglers will not be able to drive through the area impacted by the landslide, but can drive to within a few 100 feet of the landslide from both directions.

Anglers can access Flatbrookville and the stocking locations below the landslide in Flatbrookville from the South on NPS-615. The USGS gauging station area can be reached from the North along NPS-615.
---
WMA Alert

The Capoolong Creek Wildlife Management Area Trail is closed to all activity including but not limited to hiking, walking, bike riding and horse back riding from White Bridge Road to Upper Kingtown Road.

The area is closed because of hazardous trail conditions resulting from washouts and erosion.

Map of Closure (pdf, 4.92mb)
---
The times may have changed but one thing remains the same; everyone is excited for the Opening Day of Trout Season!
Join us in celebrating throughout the year as we feature stories and milestones in celebration of our 130th Anniversary!