Delaware River Basin Commission
---
Delaware • New Jersey • Pennsylvania
---
New York • United States of America
---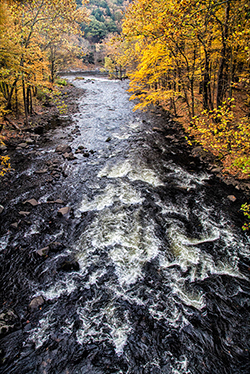 Rapids on the Mongaup in the Fall by Andy Smith.
This photo was the winner of DRBC's Fall 2017 Photo Contest.
Other Photo Galleries
Please note: If you would like to use a photo from one of these galleries, send us an email with your request, noting the image(s) you are interested in. Thank you.
Commission Member Links:
Delaware
|
New Jersey
|
Pennsylvania
|
New York
|
United States
Copyright © Delaware River Basin Commission,
P.O. Box 7360, West Trenton, NJ 08628-0360
Phone (609)883-9500; Fax (609)883-9522
Thanks to NJ for hosting the DRBC website
Last Modified: 09/21/2018