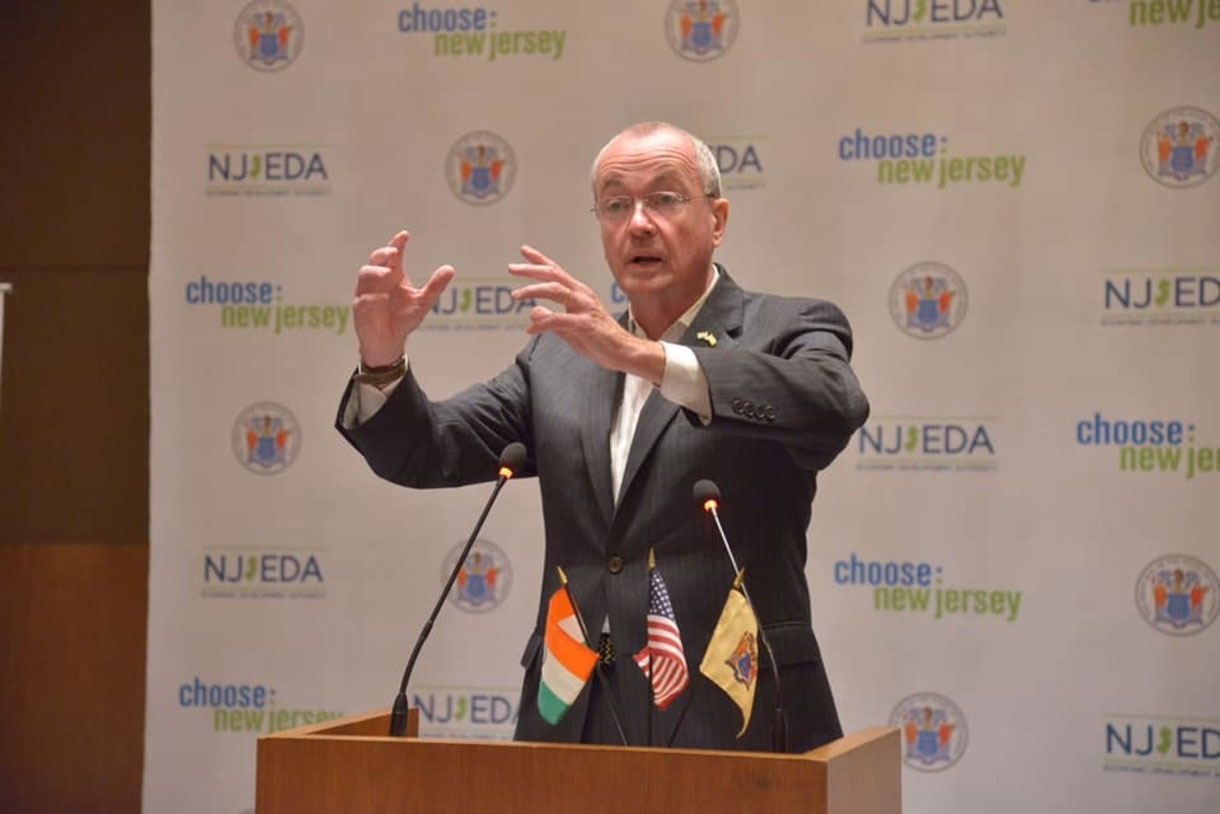 Governor Murphy Announces Agreements to Bring 1,250 Jobs to New Jersey
Governor Phil Murphy announced three India-based companies with operations in New Jersey will expand their existing presence here, adding roughly 1,250 jobs. The Governor made the announcement while in India on a seven-day trade mission.

Governor Murphy said the new jobs are a direct result of the trip and the face-to-face meetings he's conducted while there. He stressed that the companies have decided to increase their presence here based solely on the value the state provides and without any tax incentives.

"We're thrilled that these companies have recognized New Jersey's value and have chosen to expand their existing operations in our state," said Governor Murphy. "These good, high-paying technology jobs are exactly the kind we want to continue to bring to New Jersey as we seek to reclaim our spot atop the innovation economy."
READ MORE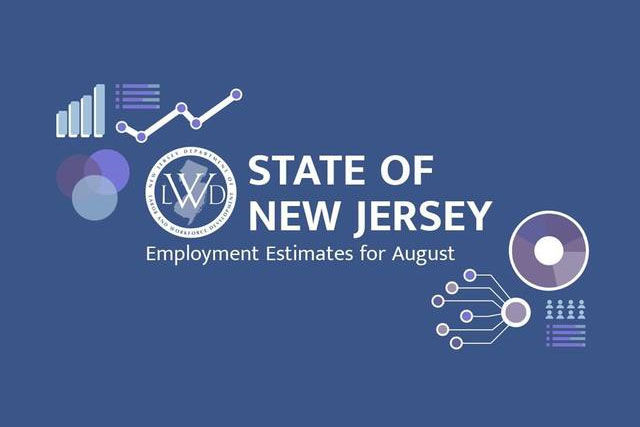 Unemployment Rate Edges Lower in August to 3.2%
New Jersey's unemployment rate continued its downward trend in August, moving lower for the fifth consecutive month, while employment levels in the Garden State were essentially unchanged, according to estimates produced by the U.S. Bureau of Labor Statistics.

The state's unemployment rate edged lower by 0.1 of a percentage point to 3.2 percent – the lowest monthly rate since state-level records began in 1976 – and remained below the national unemployment rate of 3.7 percent. Total nonfarm wage and salary employment in the state increased by 1,100 to reach a seasonally adjusted level of 4,200,400.

Looking at the longer term, over the year, August 2018 – August 2019, employment in New Jersey was higher by 46,700 jobs, with gains recorded in both the private (+44,000) and public (+2,700) sectors of the New Jersey economy. Since February 2010 (the low point of the last recession), New Jersey's private sector employers have added 404,400 jobs.
READ MORE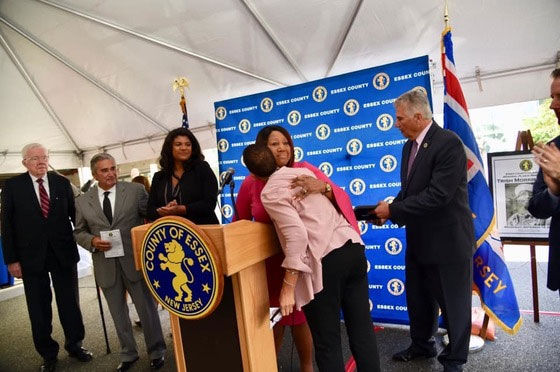 Acting Governor Sheila Oliver Takes Part in Dedication of Memorial To Essex County Officials and Activists
Acting Governor Sheila Oliver helped to dedicate memorial plaques for former Newark Mayor Kenneth A Gibson, Essex County Freeholder Lebby C. Jones. Freeholder Pearl Beatty, and activists Ramon Rivera, and Trish Morris-Yamba.

I had the privilege of knowing and working with every single one of these individuals from the time I was a teenager until the time they went on to glory. I was humbled to memorialize them for their contributions to Essex County and the world," said Acting Governor Sheila Oliver.
VIEW PHOTOS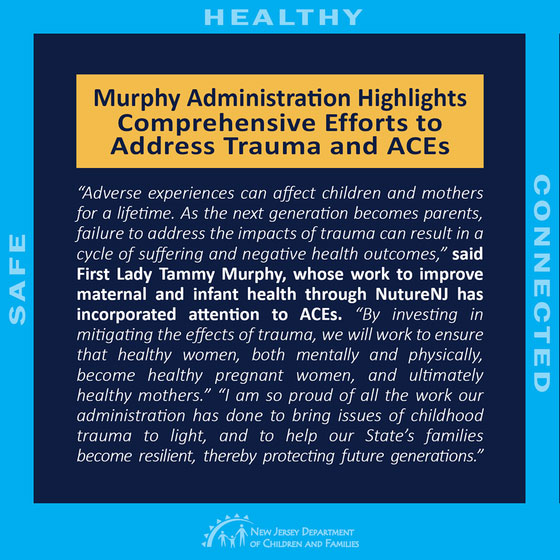 Murphy Administration Highlights Comprehensive Efforts to Address Trauma and ACEs
The Murphy Administration announced its continuing efforts to reduce Adverse Childhood Experiences (ACEs) and trauma in New Jersey's children. The latest advances include a $12 million, multi-year federal grant and an executive on loan, to continue to guide the Administration's efforts.

"Adverse experiences can affect children and mothers for a lifetime. As the next generation becomes parents, failure to address the impacts of trauma can result in a cycle of suffering and negative health outcomes," said First Lady Tammy Murphy, whose work to improve maternal and infant health through NutureNJ has incorporated attention to ACEs. "By investing in mitigating the effects of trauma, we will work to ensure that healthy women, both mentally and physically, become healthy pregnant women, and ultimately healthy mothers."

"I am so proud of all the work our administration has done to bring issues of childhood trauma to light, and to help our State's families become resilient, thereby protecting future generations," the First Lady continued. "The continuing federal grant and new executive position announced today will help improve health outcomes for children and families whose lives have been marked by trauma. With the incredible partnership between the Administration, the Department of Children and Families, and the ACEs Funding Collaborative, I know we will make extraordinary progress."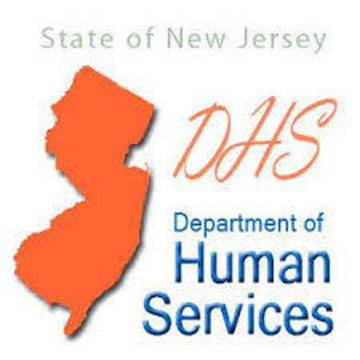 Murphy Administration Announces $8 Million Commitment to Help County Jails Treat Opioid Addiction
The Murphy Administration announced an $8 million investment to partner with county jails to provide medication-assisted treatment to individuals with opioid addiction who are justice-involved while in jail and post-release.

"As the opioid epidemic continues to devastate communities across the state, our Administration is committed to providing critical treatment, such as MAT, for individuals struggling with opioid addiction," said Acting Governor Sheila Oliver. "This critical investment is another major step in New Jersey's effort to take bold and aggressive action in order to combat this crisis and help individuals on the road to recovery."
READ MORE