Traumatic Brain Injury (TBI) Fund
The TBI Fund provides New Jersey residents of any age, who have survived a traumatic brain injury, the opportunity to access the brain injury related services and supports they need to live in the community. The Fund purchases supports and services to foster independence and maximize quality of life when insurance, personal resources, and/or public programs are unavailable to meet those needs. A portion of the Fund also is used to support public education, outreach, and prevention activities related to TBI.
ELIGIBILITY
Fund recipients must:
Provide medical documentation of brain injury
Have liquid assets of less than $100,000
Be a resident of New Jersey for at least 90 consecutive days
DEFINITIONS
Traumatic Brain Injury
To qualify for the Fund, an individual must have sustained a traumatic brain injury; defined as an injury to the brain caused by a blow or jolt to the head or a penetrating head injury/neuro-trauma that disrupts the normal brain function, where continued impairment can be demonstrated. This definition does not include dysfunction caused by congenital or degenerative disorders, birth trauma, acquired brain injuries (stroke, aneurysm, etc.) or injuries caused by other circumstances.

Liquid Assets
Liquid assets include checking accounts, savings accounts, CDs, stocks and bonds. The Fund does not consider your primary home or your primary vehicle as "liquid assets," nor do we consider your IRA or 401k, unless you are of retirement age.

Services and Supports
The Fund will consider supports and services that are related to your brain injury. These may include but are not limited to:
Home modifications
Service coordination
Assistive technology
Cognitive therapy
Neuropsychological services
Pharmaceuticals
Physical, Occupational, and Speech Therapies
APPLICATION FOR THE TBI FUND
You may download and print a TBI Fund application and the supporting medical documentation forms necessary for application using the links below or, if you need additional assistance, contact DDS at 1-888-285-3036 and request that they be mailed to you.

Upon receiving your completed application and supporting medical documentation, TBI Fund staff will assign a case manager who, together with you, will develop a support plan to assist in determining your needs. Your support plan will be reviewed by TBI Fund Staff and the Review Committee. You will then receive a letter from DDS notifying you of the decision.
Application for the Traumatic Brain Injury (TBI) Fund
TBI FUND SUCCESS STORIES
The videos below highlight a few personal success stories shared with us by some of the recipients of our Traumatic Brain Injury Fund (TBI Fund).
In our first video, Jason shares "the steps" he has taken in his journey toward recovery. We are pleased to have been able to support Jason's recovery, and that of countless others, with the services and supports available through our Traumatic Brain Injury Fund.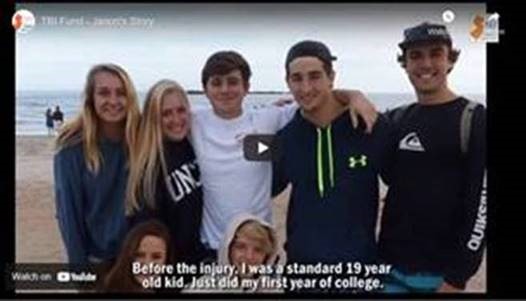 Michelle shares her story of recovery and describes the impact the services and supports provided by our Traumatic Brain Injury Fund (TBI Fund) have had on her journey.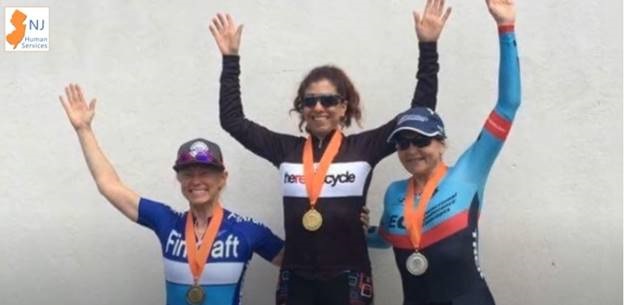 TBI FUND CONTACT INFORMATION
Division of Disability Services
11A Quakerbridge Plaza, Mercerville NJ
(Mailing: PO Box 705 Trenton NJ 08625)

Telephone: 1-888-285-3036
Fax: 609-631-4365
KEY STAFF
LorieAnn Wilkerson-Leconte, MPH
Administrator, Traumatic Brain Injury Fund