NJDOL and the Coronavirus (COVID-19): What Employers & Businesses Should Know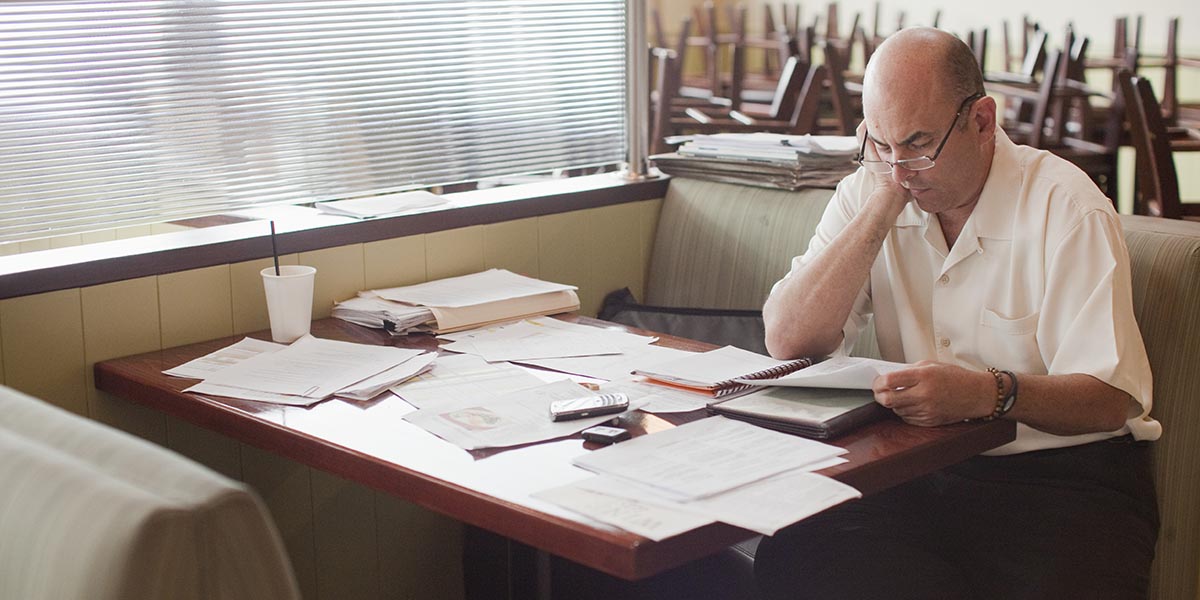 The COVID-19 virus is impacting all of our daily routines, with many employers feeling especially vulnerable.
To ease your financial burden, we want you – particularly our small business owners – to know that financial relief will be available in the wake of the COVID-19 pandemic.
Bipartisan federal legislation expected to be signed this week will provide small and mid-sized businesses with 100 percent compensation for providing two weeks of sick leave to employees, along with tax credits for providing up to three months of Paid Family Leave. New Jersey lawmakers are also working on providing robust relief to our valued business community.
We urge you to continue to pay your workers whether or not they are able to work. All but the largest employers will be fully reimbursed under the legislation, and employees who are not well or are caring for someone who is ill will have the peace of mind and financial security to stay home. Employees who continue to be paid are not eligible for Unemployment Insurance or other benefits.
The information below will be updated as our response to COVID-19 evolves, so please check back often.
Before reaching out directly to the State, we recommend that you review the answers on this site. Reading this information is likely to be the most efficient way for you to get answers and support.
If you have additional business-related coronavirus questions, you are welcome to call the New Jersey Business Action Center (8am–5pm ET) at 1-800-JERSEY-7 or visit business.nj.gov.
If you have a non-business coronavirus inquiry, please call the NJ Coronavirus & Poison Center Hotline at 1-800-222-1222 or visit nj.gov/health.
The New Jersey Economic Development Authority (NJEDA) has a portfolio of loan, financing, and technical assistance programs available to support small and medium-sized businesses. More information on existing products and programs can be found on the NJEDA website for small and midsize business and the services for those businesses.
Speaking with an NJEDA team member may be helpful in understanding what resources may be available to address your business needs. To reach an NJEDA team member, please call 609-858-6767 or share information about your business at contactus.njeda.com and a representative will contact you promptly.
The State recognizes that the coronavirus outbreak is causing difficulty for many members of our business community. Several State agencies are currently engaging with local business leaders, local financial institutions, and business advocacy groups to better understand what supports would be most impactful to ensure business and employment continuity.
Please check this site regularly, as we anticipate an update in the near future.
The NJEDA understands that the coronavirus outbreak is causing disruptions for some businesses that have been approved for State economic development support, including loans, grants, and tax credits. Businesses are encouraged to appropriately respond to ensure the health and safety of their employees and customers.
In light of the declared New Jersey state of emergency, NJEDA is currently reviewing procedures and policies related to all NJEDA support programs.
As a first step, the NJEDA is waiving certain specific requirements related to employee presence in the office for the recipients of awards under the following employment-based incentive programs:
Grow New Jersey Program ("Grow NJ")
Urban Transit Hub Program ("HUB")
Business Employment Incentive Program ("BEIP")
Business Retention and Relocation Assistance Grant Program ("BRRAG")
For more information about this program waiver, read the press release.
Please continue to check this website in the coming days for additional program specific guidance.
In addition, if you would like to speak with a representative about your specific situation, please call your assigned Incentives Officer or 609-858-6767; or provide your information at contactus.njeda.com and a member of the NJEDA will contact you promptly.
The federal government's $8.3 billion Coronavirus Preparedness and Response Supplemental Appropriations Act, 2020, is predominantly focused on direct support for outbreak response (i.e., funding for hospitals, testing, vaccines, etc.), but did include provisions that allows the federal Small Business Administration (SBA) to administer disaster-related loans.
Per his address on March 11, 2020, President Trump has authorized the SBA to offer an additional $50 billion in SBA loans at low-interest rates to help small businesses overcome temporary economic setbacks caused by the spread of the Coronavirus. The Small Business Administration's coronavirus website has the most up to date information available on current loan packages and program information.
The New Jersey Economic Development Authority and other State Officials will be in contact with our Federal partners and will update this site with additional information as it is received.
Governor Phil Murphy declared that New Jersey has entered a state of emergency, effective March 9, 2020. Executive Order No. 103 declares a state of emergency across all 21 counties in the State. New Jersey's law against price gouging is now in effect. This law prohibits excessive price increases during a declared state of emergency, or for 30 days after the termination of the state of emergency.
Excessive price increases are defined as price increases that are more than 10 percent higher than the price at which merchandise was sold during the normal course of business prior to the state of emergency. See New Jersey's Consumer Fraud Act for more information.
The Division of Consumer Affairs has set up a hotline for price gouging complaints related to coronavirus. Please call 973-504-6240 to report any price gouging concerns.
Printable guides outlining COVID-19–related benefits for NJ employees
Additional information and resources