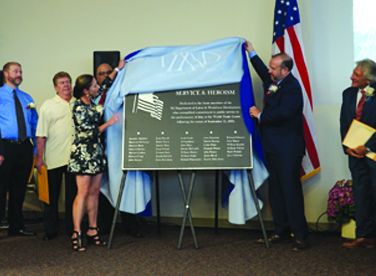 NJ Labor Department Honors 34 Employees Who Aided in Post-9/11 RecoveryPlaque Dedicated to Those Who Volunteered at Ground Zero After Terrorist Attacks
-
More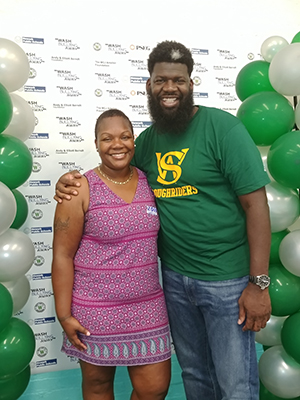 Newark One-Stop Staff Rallies to Help Students in Need
When Newark One-Stop Manager Morris Murray and OJT Rep Shakirah Plumb heard that a nearby high school principal built a laundry room in his school to stop students from being bullied because of their dirty clothes, they sprang into action. Our One-Stop staff responded with a monetary donation to help West Side High School buy laundry detergent, fabric softener, dryer sheets, and bleach for the students. Pictured are Ms. Plumb and the principal, Akbar Cook.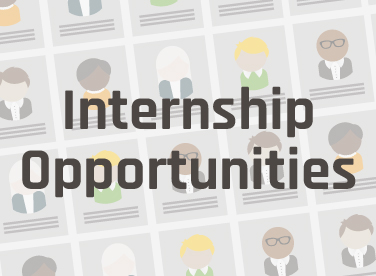 NJ Career Accelerator Internship Program
-
More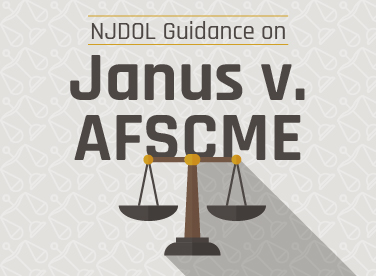 The New Jersey Department of Labor has issued guidance on the Supreme Court's recent Janus v. ASFCME decision.
-
More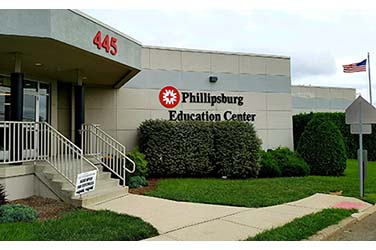 NJ Labor Department Opens One-Stop Career Center
The Phillipsburg One-Stop Career Center is now located at Warren County Community College, a move that strengthens the partnership between labor and higher education. Nearly 1,900 job seekers visited the Phillipsburg One-Stop Career Center last year. -
More
Laws, Rules & Final Administrative Decisions of the Commissioner
State Rehabilitation Council Report
Notice to entities holding a certificate under section 14(c) of the Fair Labor Standards Act
STATE OF NEW JERSEY
DEPARTMENT OF LABOR AND WORKFORCE DEVELOPMENT
Community Library Adult Literacy & Career Pathway Grant Program
Notice of Grant Opportunity
Fiscal Year 2019
Announcement Date: July 6, 2018
Technical Assistance: July 16, 10 AM-12 PM
Application Deadline: August 3, 2018 - 12:00 PM (Noon)
STATE OF NEW JERSEY
DEPARTMENT OF LABOR AND WORKFORCE DEVELOPMENT
Skills Partnership Training Grants
Customized Training Grant Program
Notice of Grant Opportunity
Fiscal Year 2019
Announcement Date: June 25, 2018
Technical Assistance Workshop: July 12, 2018
Register Here:
Application Deadline: Rolling
STATE OF NEW JERSEY
DEPARTMENT OF LABOR AND WORKFORCE DEVELOPMENT
OPPORTUNITY PARTNERSHIP TRAINING GRANT
NOTICE OF GRANT OPPORTUNITY
Fiscal Year 2019
New Jersey Employment and Workforce Development Act
P.L.1992, c.43 & 47 (N.J.S.A Chapters: 34:15D-1 et seq., 43:21-1 et seq., 45&48)
New Jersey Administrative Code Title 12, Labor and Workforce Development
Chapter 23, Workforce Development Partnership Program
Subchapters 3-5 (Individual Training Grants et el.)
PROMOTING INDUSTRY-RECOGNIZED CREDENTIALS FOR
MIDDLE-SKILL AND HIGH-SKILL JOBS
Announcement Date: June 25, 2018
Technical Assistance Available
Proposal Deadline: Rolling
STATE OF NEW JERSEY
DEPARTMENT OF LABOR AND WORKFORCE DEVELOPMENT
YOUTH TRANSITIONS TO WORK PROGRAM (YTTW)
NOTICE OF GRANT OPPORTUNITY
Fiscal Year 2019 – Fiscal Year 2020
Announcement Date: June 20, 2018
Letter of Intent Due Date: June 29, 2018
Technical Assistance Workshop: July 17, 2018
Application Due Date: July 27, 2018
STATE OF NEW JERSEY
DEPARTMENT OF LABOR AND WORKFORCE DEVELOPMENT
PAROLEE EMPLOYMENT PLACEMENT PROGRAM
NOTICE OF GRANT OPPORTUNITY
July 1, 2018– June 30, 2019
Announcement Date: June 4, 2018
Technical Assistance Workshop: June 11, 2018
Application Deadline: June 22, 2018