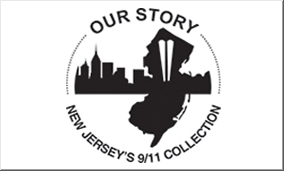 Our Story: New Jersey's 9/11 Collection
On extended view
Museum Auditorium - Alcove Gallery
Open Tuesday through Friday ONLY
In 2011, the New Jersey State Museum commemorated the ten-year anniversary of 9/11 with an unprecedented exhibition exploring the impact of the terrorist attacks on the people of the Garden State.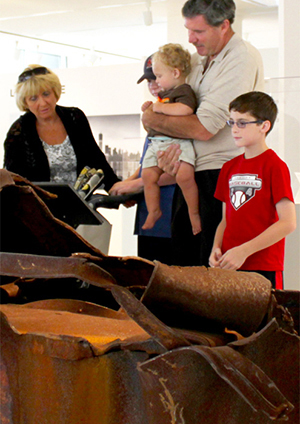 On that fateful day, nearly 700 New Jerseyans - the second highest casualty toll after New York - perished at the World Trade Center (WTC), Pentagon, and in Shanksville, Pennsylvania.
In order to ensure the continued remembrance of this "Pearl Harbor moment" of our generation, the New Jersey State Museum's collection of 9/11 artifacts was placed on long-term display.
Consisting of battered fragments of the World Trade Center, images of the relief and recovery efforts, and stories of remembrance and reflection at Ground Zero, the 9/11 Collection Gallery affords a place where future generations can understand and reflect on this turning point in world history and its impact on New Jersey.