Contact The NJ State Museum
Mailing Address:
NJ State Museum
PO Box 530
Trenton, NJ 08625
Museum & Auditorium Galleries:
205 West State Street
Trenton, NJ
Tel: (609) 292-6464 (recorded message)
Email:
Feedback@sos.nj.gov
Special Events and Family Activities
Keep up to date with monthly special events, drop in programs and exhibit openings by checking our Program Calendar. Three times a year we offer a SMASH event. Each SMASH event has a theme and explores the fascinating intersection of science, art and history. Visitors discover an array of hands-on activities, experiments, and demonstrations, meet the Museum's experts and examine our collections through the lens of science. For information on our SMASH Series – Spectacularly Merging Art, Science and History! Visit the
SMASH page
.
Discovery Den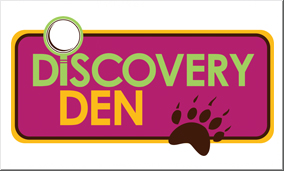 Visit our natural sciences play space, designed just for families with children ages 0-8. Explore nature in New Jersey through touchable specimens, games, books, puppets, costumes and more! Adult supervision in this self-guided space is required.
Small Explorers Guides
Available in the Visitor Lobby, Discovery Den and some gallery spaces, Small Explorers Museum Family Guides are designed with children ages 0-5 in mind. Each page highlights an object in the collection along with questions to help our youngest visitors learn new words, explore and observe. Families are welcome to take these guides home, they also includes a recommended book you can find at your local library and an activity you can do at home.

Small Explorers Series – NEW!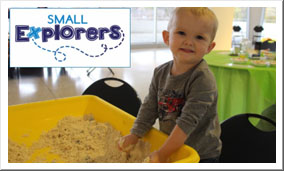 Held the third Saturday of each month, now at 10:00 am and 1:00 pm in the Discovery Den, 2nd floor. For children 6 months to 5 years old with their caregivers.
Explore the Museum with your baby, toddler or preschooler! Each month the Small Explorers series explores a different theme through stories, crafts, and play. Each program is 45 minutes long and begins promptly. The program is FREE, but space is limited and advance registration is encouraged. For more information or to register contact Kerry.Scott@sos.nj.gov. Be sure to stay for the 11:00 am Planetarium show, specially chosen for little space explorers!
---