Please see below for corrected RSVP information.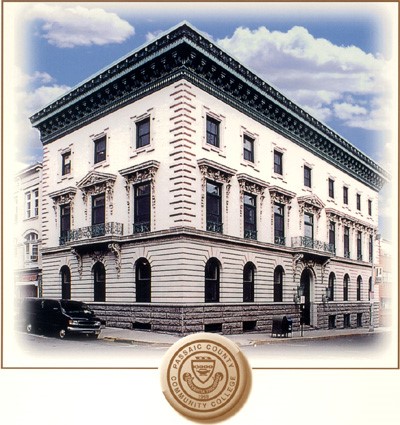 TUESDAY, MAY 21, 2019 at 11:00 AM
PASSAIC COUNTY COMMUNITY COLLEGE
Hamilton Club Building, 32 Church Street, Paterson, NJ 07505
PARKING INFORMATION
PCCC recommends parking in the Broadway Parking Garage.
The NJ State Council on the Arts will convene a brief public meeting on Tuesday, May 21st at Passaic County Community College. The meeting will include Council committee reports, presentations by the meeting hosts, and a special Andean music performance by Juan "Pepe" Santana.
The public meeting is free and open to the public.
The Council will provide CART (real time captioning) services at each of its public business meetings. If you require additional accessibility services, please contact the Council's Accessibility Coordinator, Mary Eileen Fouratt two weeks prior to the event at
(609) 984-6815 (NJ Relay711) or maryeileen.fouratt@sos.nj.gov.
---
Attendees are also invited to stay for the Grand Opening of the new Folklife Center of Northern New Jersey. The Grand Opening will take place on the 1st floor of the Hamilton Club Building from 12:30 pm - 2:00 pm and will include Peruvian dance & music, Bengali Henna and Indian Sari demonstrations, as well as ethnic food from local vendors.
The Grand Opening is free and open to the public, but an RSVP is requested.
Kindly confirm your attendance for the Grand Opening at pcchcfolklife@gmail.com.
For more information, call 973-684-6507.