Chowderfest Weekend
Saturday and Sunday October 1 & 2, 2005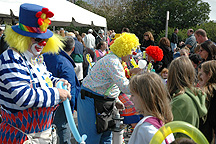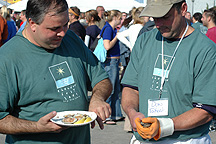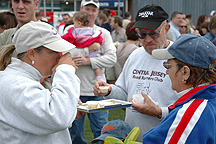 Taylor Avenue Ballfield, 9th Street & Taylor Avenue, Beach Haven
(609) 494-7211 x 100
http://socounty.wliinc3.com/visit/chowderfest.asp
A two-day, fun-filled, Fall family festival that has grown to attract 15,000 chowder-downers at the "Chowder Cook-off Classic" on Sunday, and a big crowd of bargain-hunters for "The Merchant's Mart" the day before. Enjoy two days of great music, food, and lots of excitement!
Who will be "King of the Clams?" Winners are chosen by the public, who cast ballots for their favorite red or white chowder.

To view video from Chowderfest 2004, click below:

Real Player
Windows Media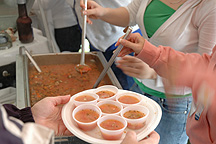 Last year's red chowder winner was Stefano's Seafood in Beach Haven.
The white chowder winner was Plantation Restaurant in Harvey Cedars.