Consumer Information for New Home Buyers
Welcome to the Dept. of Community Affairs' Homebuyer Web page. Here you will find information on the State of New Jersey's New Home Warranty Program, as well as useful links to construction industry standards and other issues important to new home buyers in New Jersey.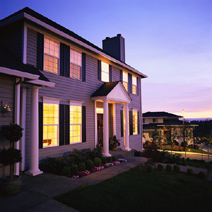 For further information on...
* Builder Registration,
* Warranty Enrollments, or
* State Warranty Plan Claims
...call (609) 984-7905
All other claims, please contact your warranty plan.

For Uniform Construction Code
Assistance, call (609) 984-7609

For information on Construction
Permits, call your
local Construction Official.