| | | |
| --- | --- | --- |
| | SUP Bid Forms and Information Packets | |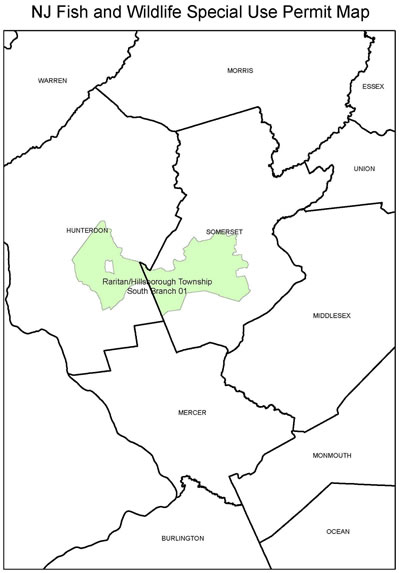 The Department of Environmental Protection is putting out to bid an Agriculture/Grassland Bird Habitat Special Use Permit on land owned by the Department and managed by the Division of Fish and Wildlife. This Special Use Permit (SUP) will afford one farmer access to agricultural opportunities on State lands, while promoting habitat for declining grassland bird species. For generations, the Department has worked closely with farmers to the mutual benefit of agriculture, our natural resources, and our resource users.
The SUP will be effective from January 1, 2020 through December 31, 2023.
Rental values and minimum bids are based on the soil types of each parcel and calculated using the soil rental rates established by the U.S. Department of Agriculture, Farm Service Agency (FSA), discounted by 20 percent to take into account disadvantages of farming on public land.
The bids are open to all interested farmers. This is a sealed bid process; farmers may submit only one bid per SUP. The SUP will be awarded to the highest bidder. Bids must be received by 3:00 p.m. Friday, September 20, 2019.
INSTRUCTIONS FOR SUBMITTING A BID
Interested farmers should review the material contained in the "Bid Information Package" which includes:
A map of the fields included in the Special Use Permit
The minimum bid based on current soil rental rates
The in-kind service obligations for 2020-2023
A copy of the Agriculture SUP that will be signed by the winning bidder
Once the documents in the Bid Information Package have been reviewed, complete and return the "Bid Form" by the deadline stated above. Bid forms can be mailed, hand delivered, or e-mailed to the address listed on the form.

Questions can be addressed to Melissa Woerner at 609-259-8692 or Melissa.Woerner@dep.nj.gov Melissa.Woerner@dep.nj.gov

More information can be found on the Farm Special Use Permits Available page.

South Branch 01 Bid Form (pdf, 75kb)
Bid Information Package (pdf, 8.4mb)