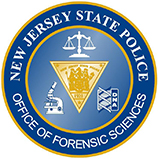 The Office of Forensic Sciences offers summer internships to graduate students obtaining a Master's in the sciences and to undergraduate college science majors entering, at minimum, their junior year of college.  The internship program is designed to provide students with laboratory work experience, assistance in making career decisions, and training for the workplace.  All interns are required to obtain college course credit from their school in order to be accepted into the program.
The five laboratories at four locations in which interns may be placed, along with the disciplines processed in each, are as follows:
Central Laboratory located in Hamilton:

Trace Evidence (Full-Service)
Forensic Serology
Toxicology
Drug Analysis

DNA Laboratory located in Hamilton:

DNA (Casework and Databasing)
CODIS

East Laboratory located in Sea Girt:

Trace Evidence (Fire Debris only)
Toxicology
Drug Analysis

North Laboratory located in Little Falls:
South Laboratory located in Hammonton:

Trace Evidence (Fire Debris only)
Toxicology
Drug Analysis
PLEASE NOTE: Internships may not be offered every summer, may not be available for every discipline, and may not be available at all locations.
---
FAQ's
Who can apply?
Any science major going into their junior or senior year of undergraduate study.
Any science major who is in a graduate program.
Are there any specific requirements?
In addition to being a science major, you must also receive course credit from your school for the completion of an internship with our agency.  Additionally, we require a commitment of at least 200 hours.
How do I receive an application?
Please email: NJSPOFSINTERNSHIPS@NJSP.GOV with your full name, email address, school name, major, and your year of study.  You can contact us at any time and we will keep your name on file.  Applications are emailed out to all interested parties at the beginning of January. 
When is the application deadline?
Applications are generally due back in mid-March, but the specific date will be noted on the current application.
Can I receive an application before January?
Unfortunately, no, as the applications are modified each year to reflect the laboratories that are accepting interns.  Yearly, we assess the feasibility of each laboratory to accept an intern based on current staffing and caseload.  The determination is at the discretion of the Laboratory Director and is determined towards the end of the year.
What will I need to apply?
In order to be considered for an internship with the Office of Forensic Sciences, the following information must be provided with your application:
Request from the College (a letter from the professor or director of the internship program indicating the number of internship hours required for course credit).  Please note that we require a commitment of at least 200 hours.
Cover Letter (include area of interest and 1st and 2nd choice of  Laboratory Section)
Resume (both school and home telephone numbers and addresses must be included)
Completed Internship Application Form
Copy of Valid Driver's License
Copy of Transcripts
Proof of Recent Hepatitis B Vaccination or Completion of Non-Consent for Hepatitis B Form
Proof of Tetanus Vaccination within the last Ten Years
School Internship Application (if available)
Requirements of Internship from the College (if available)
International students must also provide:
Copy of Student Visa
Copy of Passport
When/how will I know if I'm accepted?
We aim to let all applicants know of their status by the end of April/beginning of May. You will be notified via phone, email, or mail of acceptance status. Final acceptance into the program is contingent upon successful clearance of a background investigation.
How competitive is the Office of Forensic Sciences Internship Program?
Our internship program is very competitive, with an average of 3-5 interns being accepted each year. We advise applying for an internship with more than one agency. 
Is there a benefit to applying early?
No. Applications are processed when received, but are not dispersed to the laboratories until the application deadline.
Is this a paid internship?
No, it is unpaid.
How do I get course credit in the summer?  Do I have to pay for the credits?
While each school is different, we allow the student to complete their internship in the summer and receive course credit in the fall, so that they do not incur any additional costs. If this is the case, this information can be stated in the request letter from the college.
My school does not offer an internship course…can I not intern with you?
If your school does not offer a specific internship course, you can see if they will allow you to do an Independent Study or Research Course for the required internship credit.
What about internships with the Forensic Anthropology Laboratory?
The Forensic Anthropology Laboratory offers a limited number of internships per year, on a rolling basis.  In addition to being in an Anthropology Program, there are specific coursework requirements that must be met, such as osteology, pathology, anthropology, anatomy, forensic anthropology, criminal justice, and statistics.  A review of transcripts is required prior to applying.  Please email: NJSPOFSINTERNSHIPS@NJSP.GOV if you are an Anthropology Student interested in applying.
Other questions?
Email us at: NJSPOFSINTERNSHIPS@NJSP.GOV