Currently Enrolling
Computer Training Courses

Government and Policy Courses
Management and Supervision Courses
Process and Organization Management Courses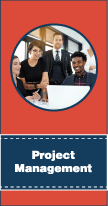 Professional Development Courses
Training Courses by Category
Our main goal is ensure we are meeting your training needs. Our classroom courses are held at various community colleges throughout the state of NJ. We can also bring the training to you if you have an appropriate and suitable space in your building.
Registration
To find out more information about the courses contact the Registration Team at 609-777-2225.
The Civil Service Commission can develop and deliver specialized training programs based on individual agency needs. For a consultation, please contact LaVida Stalsworth at 609-984-1749.