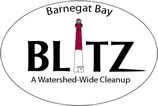 The Barnegat Bay Blitz Rain Barrel Challenge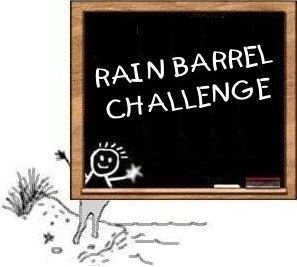 The Barnegat Bay Blitz Rain Barrel Challenge is a competition that engages schools and youth groups located in the Barnegat Bay watershed to learn about the bay and how people can help protect its water quality and natural resources. The students investigate the theme for each year's Challenge then work together to design rain barrels that address the theme.

This year's theme for the Rain Barrel Challenge is "Because I Love Barnegat Bay." This theme was chosen so that participants can depict the daily activities they do because of their love for Barnegat Bay. Ideas may include; Clean-ups, Landscaping, Water Conservation Efforts, Rain Barrels.

Schools and Youth Community Groups can register to participate in the 2016-17 Challenge by clicking HERE.

Registration closes Nov. 10, 2016

Once you sign up, you'll receive a confirmation email by November 17. This will hold your school / organization's place for a barrel and help us schedule rain barrel deliveries and presentations.

The Department has a very limited number of barrels this year. We can guarantee the first 20 schools / organizations that sign up for the Rain Barrel Challenge will each receive one barrel. The Department may not be able to accommodate multiple barrels requested this year due to our limited supplies. If additional barrels become available, we will distribute them to any school / organization requesting additional barrels. Any additional barrels will be delivered without any of the needed hardware. The school / organization would then be responsible to provide the hardware (a supply list and assembly instructions would be provided). There will be a two barrel maximum for all schools / organizations, if extra barrels do become available. Any barrel submitted for weather-proofing must have the necessary hardware attached to it.

Rain barrels will be delivered and the students will receive a rain barrel presentation between November 14th - December 21st.

Students will paint their school's rain barrel with their unique design. Rain barrels should be completed by March 6, 2017. The Department will arrange for your rain barrel to be picked up by one of the Rain Barrel Challenge Team the following week, when it will be taken for weather-proofing and photographing. Please wrap the barrel in an old blanket to protect the artwork during transport! Barrels that are not wrapped will no longer be picked up - we are not responsible for damaged artwork. Please label your school / organization on the bottom of the barrel (we suggest duct tape and permanent marker). We want to make sure everyone gets their barrels back!

Rain Barrel Challenge online voting will take place March 27th - April 7th 2017. There should be only one Rain Barrel Challenge entry per organization (so if your organization paints more than one barrel, please decide which one will be entered in the Challenge).

Voting will be conducted in two parts:

Each participating rain barrel will be put into one of four categories based on the size of the student population of the school / organization. The online voting will determine the four category semi-finalists;

The four semi-finalists will be presented to the 2015 Rain Barrel Tour hosts, who will judge the four rain barrels based on criteria such as: use of theme, originality, artistic creativity.

The school / organization that wins will receive a Barnegat Bay Festival Day. The winner will be contacted on or around May 1, 2017 to schedule the festival date.


All rain barrels entered in the Challenge will be on display during the Spring 2017 Blitz Opening and/or Closing Event. Following the spring Blitz, barrels will be showcased at public venues throughout the watershed on the Barnegat Bay Blitz Rain Barrel Challenge Summer Tour! THE BARRELS WILL BE SEEN BY THOUSANDS! All barrels will be returned in October 2017.

Congratulations to the 2016 Winner of the
Barnegat Bay Blitz Rain Barrel Challenge!

Lakewood Middle School
Lakewood Public School District
Lakewood, New Jersey


Click HERE for details!
Resources for Barnegat Bay Blitz Rain Barrel Challenge:
In 2015/2016 21 barrels competed in the Challenge. To view the barrels click HERE!.

To learn more about water conservation click HERE.
To learn more about rain barrels click HERE.
To build your own miniature Rain Barrel Demo model see instructions HERE.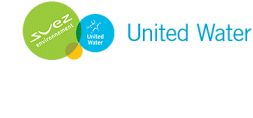 United Water is pleased to partner with NJDEP to implement the Barnegat Bay Blitz Rain Barrel Challenge in order to help optimize water usage and preserve our most precious natural resource for future generations.