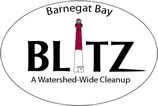 The Barnegat Bay Blitz Rain Barrel Challenge


Stay tuned for the unveiling of rain barrels on March 17! Eighty rain barrels were delivered to schools and youth groups for class use and in-house competitions. Of these, 39 barrels will be on display to compete in the 2013-14 Barnegat Bay Blitz Rain Barrel Challenge. From March 17 through April 11, you can vote here on your favorite barrel design.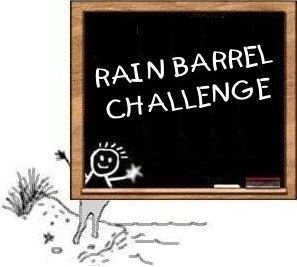 The Barnegat Bay Blitz is an effort led by the NJDEP, in partnership with the New Jersey Clean Communities Council, to bring together residents, students, businesses and local governments to help clean up and foster a greater appreciation for Barnegat Bay and its 660-square-mile watershed.

A spin-off of the Blitz, the Rain Barrel Challenge is a competition that was developed to further engage schools and youth groups in Barnegat Bay education and stewardship activities.

Schools that participate in the Barnegat Bay Blitz can register to participate in the Rain Barrel Challenge. Registered schools can then receive one or more free rain barrels to design and paint according to a Barnegat Bay theme. The broad theme for the 2013-14 challenge is Celebrate Barnegat Bay's plentiful resources! Schools may select their barrel design them from the following options:

Celebrate Barnegat Bay's plentiful resources! Schools may choose from the following themes:
1) The Bay offers harvestable food sources - Such as clamming, crabbing, fishing, etc.; or
2) The Bay offers recreational resources - Such as sailing, boating, kayaking, swimming, etc.; or
3) A combination of 1 and 2.

One barrel from each participating school will be entered into an online voting competition. The school with the barrel that garners the most votes will win an educational Barnegat Bay Festival that will be held at their school. All school teams that participate in the Rain Barrel Challenge will be invited to and honored at the NJ Clean Communities Kids Day event which will be held in late May. Finally, many of the barrels will be showcased at public venues throughout the watershed when they go on tour this summer to be seen by residents, summer tourists and daily visitors. If you would like to showcase one of the barrels at your business or public venue, please contact the Blitz coordinators at barnegatbayblitz@dep.state.nj.us.