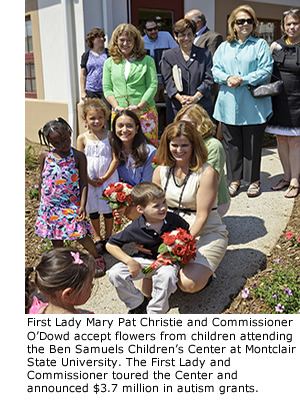 Overview and Mission
The mission of the Governor's Council is to establish a Center of Excellence in the State where basic science and clinical research studies, and clinical diagnosis and treatment initiatives can take place. To this end, the Council awards grants and contracts to public and private nonprofit entities.
The Governor's Council for Medical Research and Treatment of Autism was formed by statute in 1999 and was situated at the University of Medicine and Dentistry of New Jersey (UMDNJ), until September 12, 2007 a law was enacted requiring moving the Council to the New Jersey Department of Health (NJDOH). The Council's initiatives are funded by a one dollar surcharge from motor vehicle violations and fines, which results in approximately $4 million being dedicated to autism research, treatment and education annually.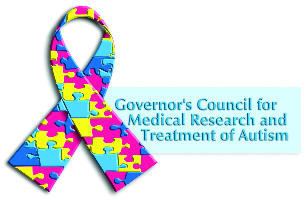 In moving the Council from UMDNJ to the NJDOH, the Council's membership was expanded from a six-member to a fourteen-member board.The Council's membership is made up of representatives from academic institutions, autism and healthcare organizations, appointees of the Senate President, Assembly Speaker and Commissioner of Health, and also includes a member from the general public, and an individual with autism, or family member.
What is Autism?
For more information on autism, please visit the Centers for Disease Control and Prevention website.
The Council's Establishing Legislation, P.L.2007, c.168.