National Association for College Admission Counseling (NACAC) - College Fair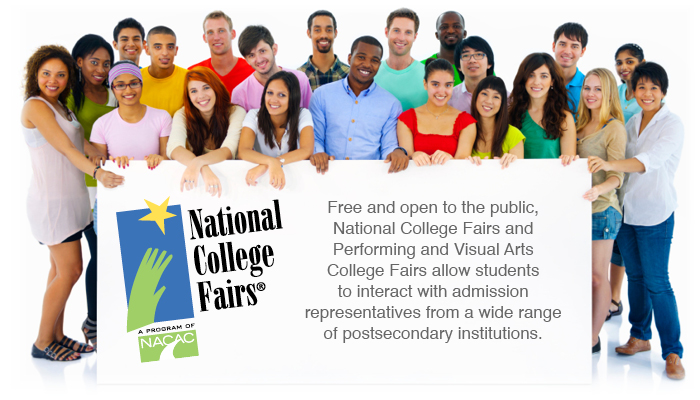 Representatives from approximately 400 two-year and four-year colleges, nursing schools, business schools and trade schools will participate in the New Jersey National College Fair which will be held on Wednesday, April 20 and Thursday, April 21 at the Meadowlands Exposition Center in Secaucus.
Officers and enlisted personnel from the various branches of the military services will also be on hand to discuss the military enlistment and education programs such as R.O.T.C., the military academies, and the GI Bill.
The College Fair, sponsored by the National Association for College Admission Counseling (NACAC), is a timesaving opportunity for students and parents to gather a lot of information in one day. College admissions representatives will be on hand to answer key questions ranging from acceptance policies to student-faculty ratio.
Location

Tranportation

Fair Hours

Estimated Attendance

Contact Information

Meadowlands Exposition Center
(at Harmon Meadow)

355 Plaza Drive,

Secaucas, NJ 07094

(201) 330-7773

Find directions and parking on the Meadowlands Exposition Center online

Wednesday, April 20, 2016
9 AM - 12 PM
5 PM - 8 PM

Thursday, April 21, 2016
9 AM - 12 PM

12,000

For more information regarding this National College Fair, email collegefairs@nacacnet.org or call at (703) 299-6825
New Jersey College Conference Manual
View the Digital Edition for more information.