Approximately 100 invited guests from human services agencies and advocacy organizations attended the event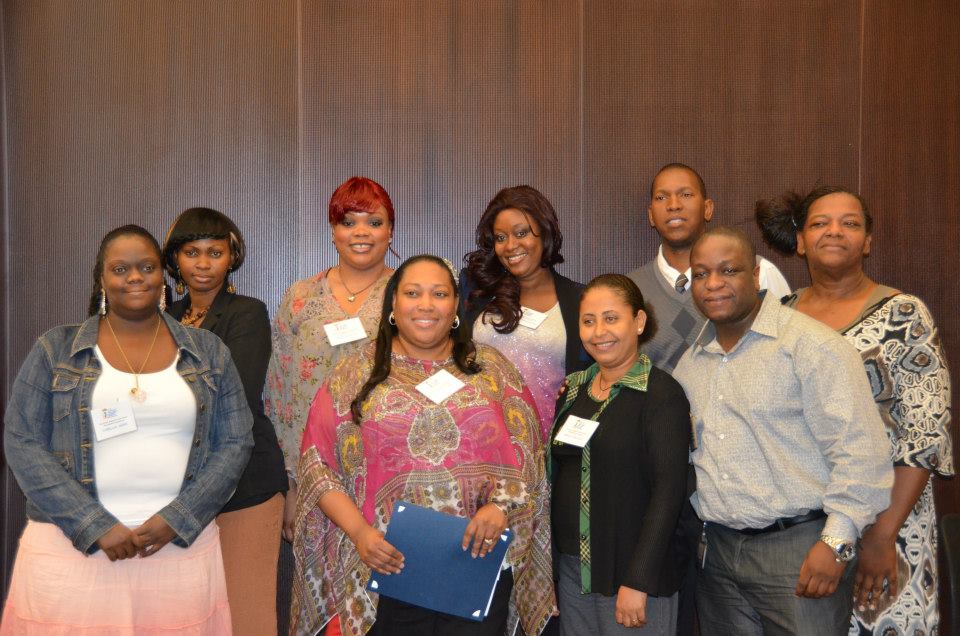 Approximately 100 invited guests from human services agencies and advocacy organizations attended the event.
DSPs assist people with disabilities with daily tasks, including meal preparation, attending to personal needs and getting to work or activities.  Most are employees of private service provider agencies that are under contract with DHS to provide support for people with disabilities; while approximately 3,000 work in the seven state developmental centers.
"Direct Support Professionals have a vital role in the lives of many people with disabilities," said Commissioner Velez "They assist with essential daily tasks and provide the skilled support necessary to help each person attain their highest level of personal independence."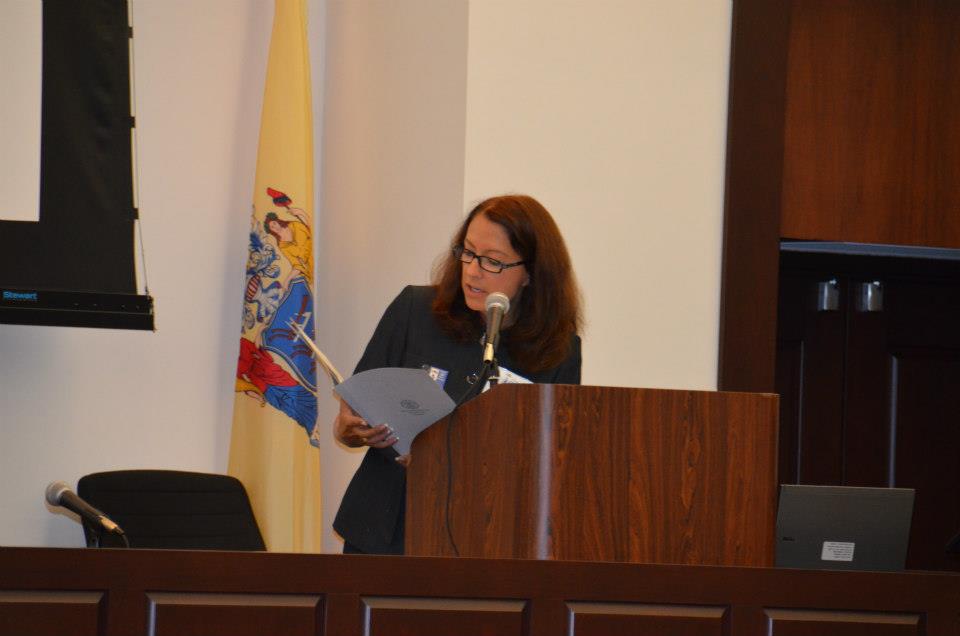 DHS Deputy Commissioner Dawn Apgar presented a proclamation from Governor Chris Christie, designating this week, September 9-15, as National Direct Support Professional Recognition Week in New Jersey.  The Governor's Proclamation notes that "more than 30,000 men and women work as Direct Support Professionals, providing exemplary and critical care to hundreds of thousands of children and adults with disabilities."
Training and workforce development for Direct Support Professionals has long been an important area of emphasis in New Jersey.  Most recently, DDD has expanded training options for DSPs through use the College of Direct Support (CDS), an internet-based educational program for professionals that provides more than 30 competency-based online courses about disabilities. All private service providers that receive funding through the New Jersey Medicaid Community Care Waiver have been given access to the CDS programs and have been provided with technical assistance by The Boggs Center on Developmental Disabilities at the University of Medicine and Dentistry of New Jersey on the use of this curriculum as well as the online management system to record and track courses taken by staff members. 
The CDS program was made available statewide in December 2010. More than 100 service provider agencies are offering the CDS coursework to their staff and more than 60,000 lessons have been assigned. 
"Direct Support Professionals who have chosen to take these advanced courses are committed to becoming even more knowledgeable and proficient in providing quality supports to people with disabilities," said Deputy Commissioner Apgar. "The support of their employer agencies underscores the value of trained employees who are building careers in serving people with disabilities."
Through coordination by The Boggs Center, the voluntary "Career Path" program utilizes the College of Direct Support (CDS) in combination with onsite mentors to enhance professional skills and provide quality supports to people with disabilities. New Jersey Career Path Certificates of Completion were presented to more than a dozen Direct Support Professionals, who join the ranks of more than 100 NJ DSPs, supported by their employers in completing the career path.
Brenda Hoagland, Matheny Medical and Educational Center, was honored as New Jersey's First Nationally Credentialed Direct Support Professional. The National Alliance for Direct Support Professionals (NADSP) is the national credentialing organization for DSPs, an option which DSPs may obtain independently.  This makes it possible for DSPs in New Jersey to acquire both a state certificate of completion and national credentialing.
Deborah M. Spitalnik, Ph.D., Professor of Pediatrics and Executive Director of The Boggs Center serves as the chair of The New Jersey Partnership for Direct Support Professional Workforce Development, which as a coalition in 2006, formed with a goal of reducing the turnover of direct support professionals. The CDS was a recommendation of this partnership, after a pilot program funded through the New Jersey Council on Developmental Disabilities demonstrated a 33-percent reduction in professional turnover.
"Direct Support Professionals Week highlights our appreciation in New Jersey and nationally of the enormous value of direct support employees in the lives of individuals with disabilities," said Dr. Spitalnik.  "The men and women who choose to follow this career path, and the service providers that support their participation, represent a workforce with a long-term commitment to continually evolving and improving supports to people with disabilities."