The quick response, coordinated by the Department of Human Services' Division of Mental Health and Addiction Services (DMHAS), resulted in treatment for more than 35 people, with New Horizons serving as the command central during the emergency addiction treatment dispatch efforts.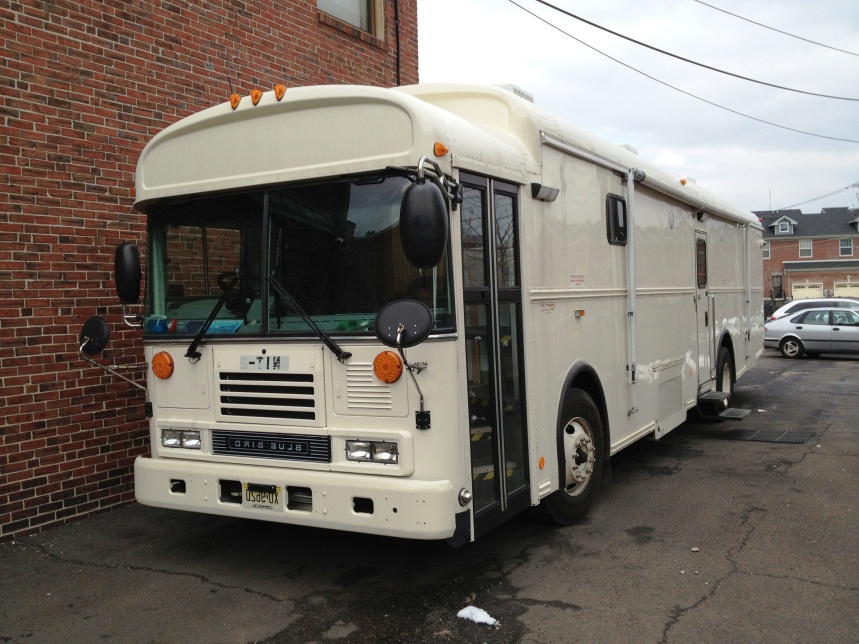 "These mobile medication units allow us to go directly where services are most needed, but this was the first time they were used in a widespread emergency," Human Services Commissioner Jennifer Velez said. "New Horizons helped consumers in recovery remain stable and guided more people onto the path of recovery; a real achievement for this initiative."
Immediately following the storm, staff from DMHAS, New Horizons and Jersey Shore Addiction Services (JSAS) worked together to make sure the mobile units and counselors were available at the emergency shelters, ­ where some people were beginning to show signs of drug withdrawal but had no access to treatment. The mobile medication unit made stops at Toms River High School North, the Micro City in Monmouth County and the Monmouth County Racetrack Grandstand. Transportation to off-site treatment also was arranged for consumers, when necessary.
"For days or in some cases weeks after the storm, many clinics were closed. People had no way of getting to the ones that were open. People in recovery needed their medicine, and people who were not yet in recovery, were anxious about withdrawal," said Assistant Commissioner for DMHAS Lynn Kovich. "Because of our collaboration, consumers' needs were met and some individuals were even encouraged into treatment for the first time."
JSAS CEO Ed Higgins, who personally helped people get treatment during the storm aftermath, said MATI Project Leader Jude Ileoma called him the Friday after the storm with reports that some people with drug issues were presenting challenges to the Red Cross.
"I live 10 minutes away, so I met with our medical staff and mental health advocates right away,  and we got the van to the high school as quickly as possible and got eight people into treatment just the first night, Higgins said. "Lots of people acted and met the challenge."
New Horizons Treatment Services is one of six providers awarded a competitive contract through MATI, a pilot program funded by a $10 million appropriation from the Bloodborne Disease Harm Reduction Act, December 2006 to provide medication-assisted treatment – methadone and suboxone - to intravenous drug users in Trenton, Camden, Paterson, Plainfield, Newark, and Atlantic City.
"We're proud to have been of service to people during a critical time," said New Horizons CEO Luis Nieves. "This is our mission and it feels good to be able to fulfill it, especially in an area that had such devastation."
New Horizons has provided other opioid treatment services in Trenton for 16 years, and treats more than 1,100 clients a year.
The mobile units are situated in close proximity to cities where the Department of Health and Senior Services (DHSS) has approved the development of sterile syringe exchange programs.
MATI results in a monthly savings of at least $450,000 in emergency room costs, and a 70 percent monthly decrease in the proportion of clients involved in illegal activity, according to a 2010 study and the 2010 New Jersey Uniform Crime Report. It also has saved $9 million in crime victim costs and $45 million in criminal justice system costs.