While the weeks ahead are typically marked by celebration and good cheer, the expectations, festivities and general pressures of the season can create more anxiety and difficulties for many people, noted DHS Commissioner Jennifer Velez.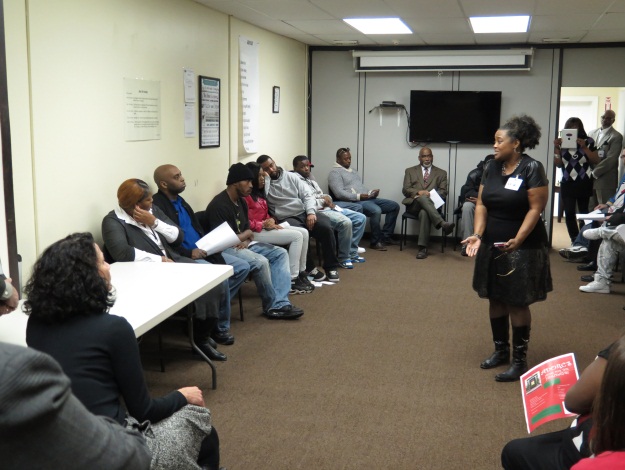 "The holidays can be a joyful time, but they also can be very stressful times for everyone, especially for people who are fighting depression or addiction,'' Velez said. "But there are proven methods that help people cope so they can enjoy
themselves while sustaining recovery."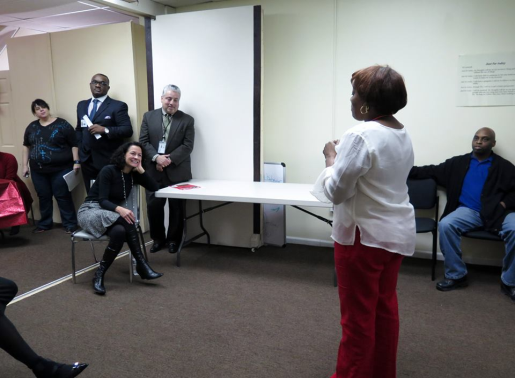 DMHAS issued the list of coping strategies as part of the Administration's Season of Service. This year's Season of Service focuses on addiction prevention and treatment. Velez and other Cabinet members have been visiting treatment providers to volunteer, participate in holiday activities and announce state program funding.
Velez discussed strategies to resist holiday pressures earlier this week while talking to people in treatment at Another Door Opens Recovery  Center in Trenton.
People with alcoholism or substance abuse disorders should plan ahead for the holiday party season so they
can apply strategies that keep them from engaging in harmful behavior.
Helpful hints for people battling addictions and/or depression include:
• Staying in contact with close friends and family. Having positive, supportive people in your life can evoke a sense of hope and can help to sort things out.
• Setting limits - If you are feeling vulnerable (overwhelmed, angry, tired, sad, etc.), go to an event late and leave early.
• Setting boundaries - Stay away from those people, places, and things that bring you harm. Just because everyone else is drinking doesn't mean you have to drink.
• Being conscious of media messages that depict alcohol as relaxing and fun. Be aware that alcohol is a depressant drug.
• Mixing alcohol with prescription medication. Medicine can increase the effect of alcohol. So, instead of having one drink, your body may react like it has had twice as many.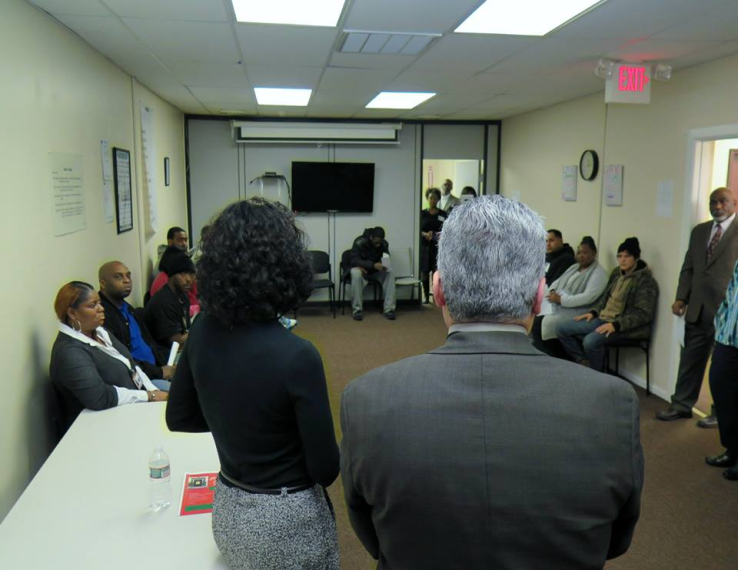 If you or someone you know is in need of addiction services, please contact
the Addictions Hotline of New Jersey at 1-800-238-2333.
The many social and professional gatherings scheduled during the season can increase the pressure and test behaviors, especially if you feel everyone expects you to be jolly and cheerful.
For people with bipolar disorder, severe
depression or Seasonal Affective
Disorder (SAD), this time of the year
can be particularly difficult because of
shorter days of sunlight. SAD is
estimated to affect up o 9% of the adult and teen populations in some of the states of the Northeast region of the U.S.
Symptoms of SAD, which often begins to build slowly in late autumn, are usually the same as with depression:
• Loss of interest in work or other activities
• Mood changes
• Slow, sluggish, lethargic movement
• Social withdrawal
• Unhappiness and irritability
• Increased appetite with weight gain (weight loss is more common with other forms of depression)
• Increased sleep and daytime sleepiness (too little sleep is more common with other forms of depression)
• Less energy and ability to concentrate in the afternoon
Health care providers and mental health professionals can make a diagnosis and recommend treatment that can range from light therapy to counseling to antidepressant medications to cognitive behavioral therapy that provides coping skills.
Here are some suggestions for helping someone with SAD:
• Spend time with your loved one even though the person may be withdrawn or quiet.
• Remind the person that he or she will feel better with treatment and time.
• Offer to help with daily tasks that temporarily may be too difficult to do alone. It is important, however, that you do not enable the person to remain in the depressive episode by taking over all of the daily responsibilities.
• Take a walk or do some other type of exercise activity together. Getting out in the morning sunlight for a walk may be helpful.
• Help the person to stick with the prescribed treatment plan.
If you have questions or concerns, talk with a health professional about what you can do to help a family member who is depressed due to SAD.