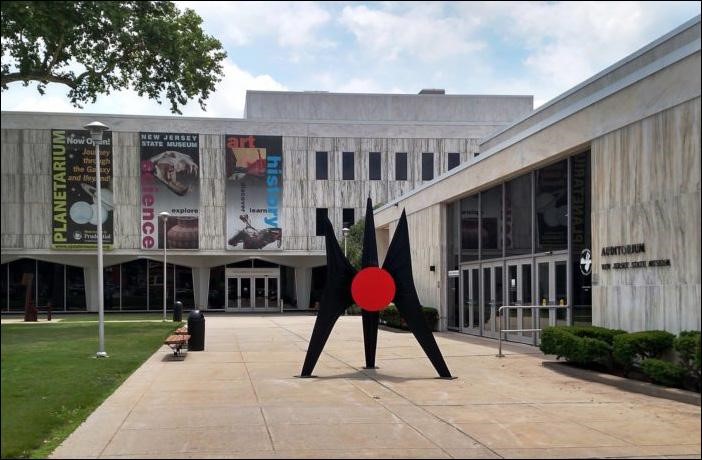 TUESDAY, JULY 24, 2018 at 10:00 AM
Reception immediately following
NEW JERSEY STATE MUSEUM AUDITORIUM
205 WEST STATE STREET, TRENTON, NJ 08608
DIRECTIONS AND PARKING
The New Jersey State Council on the Arts will convene its Fiscal Year 2019 Annual Meeting on Tuesday, July 24th in the New Jersey State Museum Auditorium. The meeting will include the election of Council officers and voting on the grants for Fiscal Year 2019. All are invited to attend a reception in the Museum's Riverview Court Gallery immediately following the conclusion of the meeting.
We look forward to gathering with colleagues and friends, and sharing the progress of our 2018 Long-Term Strategic Plan.
Those unable to attend the meeting may call the Council office at (609) 292-6130 after 1:30 PM on July 24th to learn the results of the meeting. All grant awards will be posted on the Council's website, www.artscouncil.nj.gov by 3:00 PM.
The meeting and reception are free and open to the public.
The New Jersey State Council on the Arts is committed to making all of its programs available to all people. For accessibility services please call (609) 984-6815 (NJ Relay 711) or email MaryEileen.Fouratt@sos.nj.gov two weeks prior to the event.