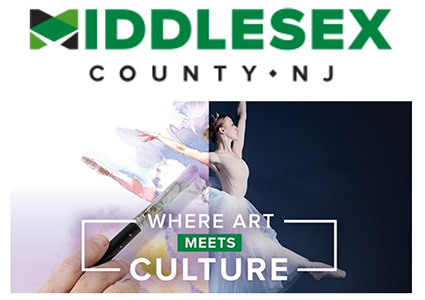 TUESDAY, DECEMBER 18, 2018 | 11:00 AM
Middlesex County Office of Arts & History
County Administration Building
75 Bayard Street, New Brunswick
The NJ State Council on the Arts will convene a brief public meeting on Tuesday, December 18th at the offices of the Middlesex County Office of Arts & History in New Brunswick. The meeting will include reports from Council Committees and a presentation by the meeting host.
At this meeting the Council will highlight the importance of the Folklife Programs in Middlesex County, and the work of regional folk and traditional artists.
The meeting is free and open to the public.Please note: All visitors to the building must go through security, so please allow extra time and bring a photo ID.
The New Jersey State Council on the Arts is committed to making all of its programs available to all people. CART captioning will be provided. For all other accessibility services please contact Mary Eileen Fouratt at (609) 984-6815 (NJ Relay 711) or via email at MaryEileen.Fouratt@sos.nj.gov two weeks prior to the event.