Gloucester County CART
Who we are: New Jersey's County Animal Response Teams (CARTs) are a group of volunteers that are trained emergency responders for disaster events in a county. Examples of disaster events include natural disasters, such as hurricanes, and man-made disasters, such as gas explosions. These events could require evacuation and sheltering of residents in an affected neighborhood or region.
What we do: CARTs provide appropriately trained staff to operate and manage an animal shelter for the pets of evacuated residents. These are temporary pet shelters associated with a disaster event and are not shelters for stray or surrendered animals.
Who to contact: Small animal complaints or related public safety concerns, such as loose animals or animal bites, should be directed to your local animal control office or police department. Livestock welfare complaint concerns should be directed to the New Jersey Department of Agriculture at https://bit.ly/3nLJSCp. CARTs are not responders for local animal or wildlife issues.
Animal Medical Emergencies: Any animal medical emergency needs to be directed to a licensed veterinarian. CARTs are not responders to medical emergencies of animals.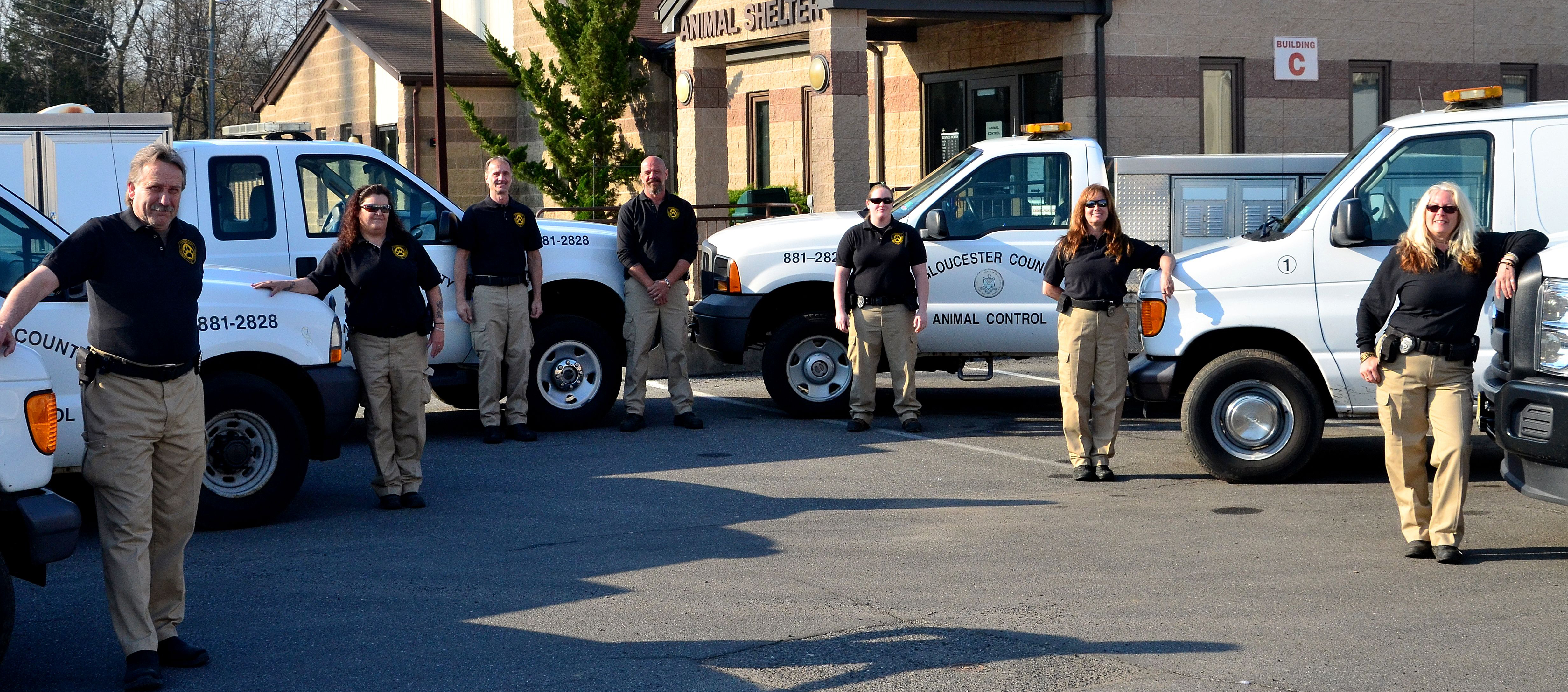 Mission Statement:
To ensure that all animals rescued and impounded by the Gloucester County CART in the event of a catastrophic or man-made event are cared for safe and humanely until such animals are reclaimed or adopted by a new owner.
Gloucester County Office of Emergency Management
Gloucester County CART Contact:
Gloucester County Animal Shelter
1200 North Delsea Drive
Clayton, NJ 08312
Phone: 856-881-2828
http://www.gloucestercountynj.gov
Gloucester County OEM Contact:
Gloucester County Office of Emergency Management Coordinator
Dennis McNulty
1200 North Delsea Drive
Clayton, NJ 08312
Phone: 856-307-7100
Email: dmcnulty@co.gloucester.nj.us
Deputy Coordinator: Jack DeAngelo;
jdeangelo@co.gloucester.nj.us
Work Cell: 856-625-8850
Deputy Coordinator: Chuck Murtaugh
cmurtaugh@co.gloucester.nj.us
Work Cell: 856-812-8161
Gloucester CART Contacts:
Wendy Carey - CART Director (wcarey@co.gloucester.nj.us)
Owen G. Sturm - Co-Director
Mark Tourscher – CART ACO
Judy Hibbs - Volunteer Coordinator
Candice Appice – Rescue Coordinator
Dr. Robert Harris – CART Veterinarian
Ways for volunteers to get involved:
Contact our Volunteer Coordinator at 856-881-2828 and ask for Judy Hibbs, or check out our Volunteer webpage www.gloucestercountynj.gov and search for Animal Shelter
Or Like Us on Facebook:
Follow https://www.facebook.com/GloucesterCountyAnimalShelter/ then like our page.
Any planned events or activities are posted. Several National Night Outs throughout the year.
Gloucester County Animal Shelter handles all Animal Control and Care in all of our 24 Municipalities and has 28 Fulltime employees and 1 Part time and 75 – 100 Volunteers. All paid employees are Essential Personnel. We are deployed by our Gloucester County OEM Department.